It's been just few weeks since the last NDA exam. But this was a whole lot of time if you were preparing for your NDA SSB interview to come. NDA aspirants have already begun their SSB preparation. The earlier the better, hence, starting the preparations the earlier you can, the better it will be for you to tackle the situations faced in the SSB.
Basically, there are people who work hard to prepare for the interview and not get recommended and then there are people, who don't even prepare and top the merit list. The truth is, the preparations required depend on you, you efforts and abilities. While some may need a little preparation, others many not. So, first thigs first, stop comparing yourself with others.
Here are a few tips to prepare for NDA SSB interview in just 30 days:
Everyday:
One thing to know while preparing with this timetable is that it will improve your skills and will set you a platform to prepare. The real preparation is however done by you and your interests. Ask your parents and family to support you and not to disturb while you are on this routine. Also, there are things you need to do daily in order to get best results at the end of the month.
Start your fitness routine and stamina building exercises. You'll need a lot of stamina and strength for the long duration of tests in SSB. Also, the Ground Tasks require a decent fitness level. Exercise regularly, eat well and eat good.
Start reading newspapers and GK to keep you updated on current affairs. Read as much as you can. I suggest you go with the monthly Competition Success Review magazine of last 6 months and read them all.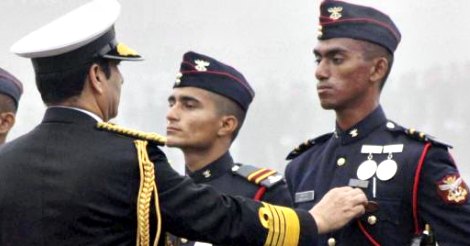 Keep visiting SSBCrack to keep yourself updated on the latest advancements in defence. We publish all the current affairs and latest news related to defence so that you don't need to search other resources. You can accumulate all the stuff at this one stop.
Let's start now.
1st Day: Know your enemy well
Well, not really an enemy, but you need to know more about the selection procedure. One day, one whole day is devoted to knowing the SSB procedure and planning the rest of the days. Try to learn more about what you'll face once you reach the board. Then make sure that you get a proper knowledge of the timetable. Read all that you can to understand what all is there in each test. What is the pattern, what is the syllabus?
To crack SSB interview,  recommend you to get "Let's Crack SSB Interview" book from Amazon.
2nd and 3rd Day: Self-Introspection
Know yourself well. The first day in this, write down everything you need to know about yourself and your near ones. This includes your positives, negatives, achievements. Your hobbies, interests and information related to that. On the second day, ask about you from the words of your friends, family, and teachers. Collect all information related to your friends, family and their likes dislikes, and your likes and dislikes in them on this day.
Based on this, write your self-description as you would write in Self-Description test.
4th-10th Day: Start Preparing for SSB
Now that you know better about yourself, it's now time to start preparing for SSB. Start with practicing TAT, WAT and SRT. Set a timer and try to beat the time while making a sensible story out of it. Every Psychological test in SSB is time-bound, and that is their way of creating pressure on you. You need to practice to think fast at the spur of the moment. Practise each task daily. Don't feel that it is easy and you can cover it up the next day. Just do it at the moment and as much as you can.
10th-12th Day: Public Speaking
Start practicing lecturette, this will not only help in lecturette but in every task that requires public speaking. Read the daily newspaper loudly or read it out to your grandparents. Listen to public debates on TV instead of watching shows and movies. These 5 whole days, focus on your public speaking. Remember about the magazine I told you about in the beginning? Well, yes, read one magazine daily.
12th-15th Day: Increase your knowledge on Armed Forces
Any organisation you want to join expect you to know at least the basics of them. And so does the Indian Armed Forces. If you go to interview but you don't even know what are the ranks and insignia of the armed forces officers, you are as insignificant as the 'ueue' in 'queue' to them.
Gather basic and important information related to the Armed Force you have applied for. This will include information like commands, Chief of staff, recent procurements and ranks etc. And don't miss out on the current affairs related to defence at least of the last six months.
To crack SSB interview,  recommend you to get "Let's Crack SSB Interview" book from Amazon.
Repeat Over:
So, you have done all that you need to for the SSB. Now you know what you could have done better and realised your mistakes. Now, do it all over again from the beginning keeping in mind the improvements you would include in the following routine. You can read the magazine and current affairs of more last six months to increase your horizons.
Good persuasion skills go a long way in getting recommended. Read how to develop persuasion skills for SSB in order to increase your chances for getting recommended.
Try this out, make specific arrangement according to you and manage your time. If you need any help or advice, we are always there to help on our FB Support Group – SSBCrack Support.