The government last week gave the go-ahead to the Indian Air Force to purchase one more C-17 "Globemaster" heavy transport aircraft. With this, the IAF will now have 11 C-17 Globemasters in active service. This was one the four proposals cleared by the Defence Acquisition Council (DAC), two days before Christmas.
The C-17 Globemaster is in operation with No. 81 Squadron IAF – "The Skylords" based at Air Force Station Hindon.
The IAF is purchasing just one additional C-17 aircraft because that was the only lone aircraft available with Boeing.
Boeing began shutting down the assembly line due to lack of further orders. In fact, 10 additional aircraft were manufactured and offered to all existing customers. A warning was sounded to India for an immediate decision. However, a delay in decision making in the Defence Ministry meant that the IAF missed out on the opportunity.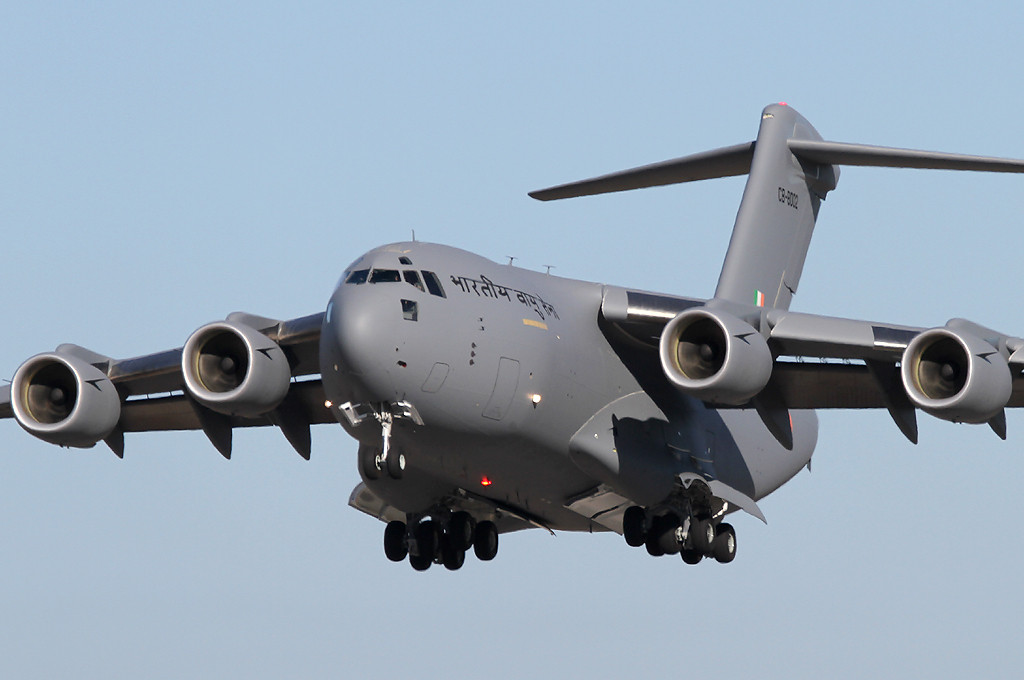 The IAF seems to have taken too long to push through the original proposal to buy three new C-17 aircraft. The American manufacturer had already pledged four of the last five C-17s in its production line to Qatar.
"We will now buy whatever we can and are planning to buy the single aircraft left with the US. In this regard, we are planning to move our proposal in a key Defence Ministry meeting planned to be held this month," a senior IAF source said.
The annual average load airlifted by C-17 ranged between 13 tonnes and 18 tonnes per sortie, against the aircraft's payload capacity of 70 tonnes.
The aircraft would help the Air Force to carry out several major operations including the recent airlift of new currency notes after the demonetisation drive by Prime Minister Narendra Modi.
Apart from the natural disasters, the aircraft also provides the capability to directly airlift tanks and infantry combat vehicles from the plains to high mountainous areas along with 300 fully-geared troops for operations.
The price of the aircraft is expected to be more than ₹2,500 crore per piece.
Along with the purchase of one more C-17 aircraft, the government also gave the nod to the Coast Guard's proposal to acquire six multi-mission maritime aircraft for ₹5,500 crore along with the procurement of 1,500 indigenously designed and developed Nuclear Biological and Chemical warfare protection system for the infantry combat vehicle for ₹1,265 crore.
Another proposal of the army and the IAF for the procurement of 55 low-level light weight radars was also cleared by the Defence Acquisition Council for ₹419 crore.