Weeks after exposing the internal corruption in the high command of the BSF, soldier Tej Bahadur Yadav now goes missing. Earlier, he was shifted from the LoC when his videos complaining about bad food quality went viral.
He was to retire on January 31st with a full pension but his Voluntary Retirement Service (VRS) was cancelled.
And now according to recent reports, his family has no idea where he is and his wife is going to file a habeus corpus petition in court soon.
'Habeas corpus' is a recourse in the law whereby a person can report an unlawful detention or imprisonment before a court.
According to his brother-in-law, Tej Bahadur last spoke to his wife and said that the BSF officials are taking him to an unknown location. But couldn't speak further. His brother-in-law has sent two letters to the DG, but have not got any response so far.
In a Facebook post published by the wife of Tej Bahadur Yadav on his personal page, she has claimed that Yadav has been missing since Monday evening.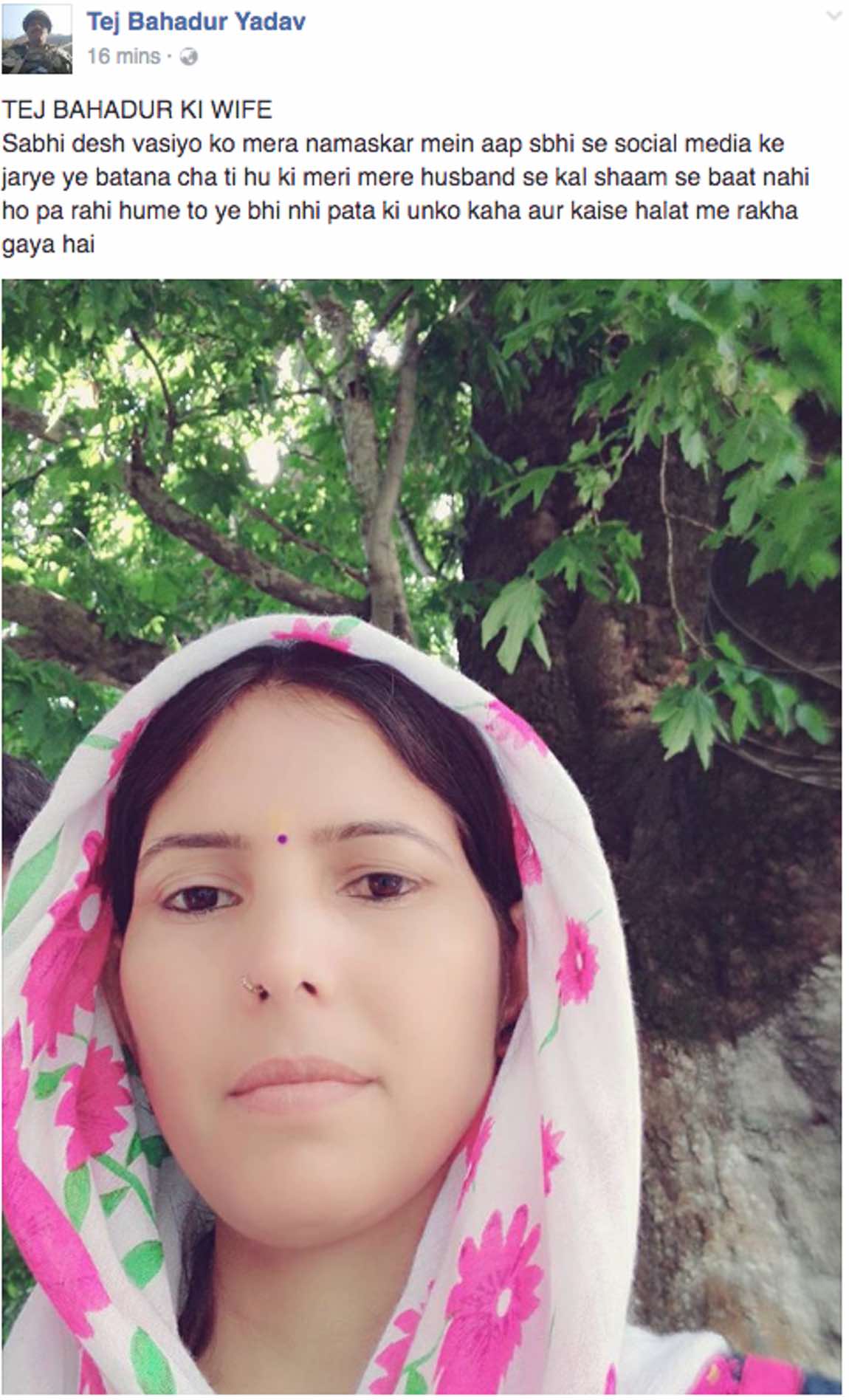 Within a half hour of posting, the post went viral and however, it disappeared off Facebook after two hours and another post was posted claiming that the account is being handled by his wife.

In his video, Tej Bahadur claimed that he may not live once he uploaded the video, as his officials "have high approach".
Meanwhile, the BSF has dismissed the allegations levelled by Tej Bahadur Yadav's wife that the constable has been missing and said that he was posted in a battalion HQ in Jammu and was free to contact his family.