From past few years I have been following and reading success stories here on SSBCrack and I feel elated to write my own success story this time. Before attending SSB interview, SSBCrack definitely helped me know about ssb and various tests there at ssb interview better and through success stories came to know about the process much better and for notifications about various entries SSBCrack helped a lot I think the quality of articles on SSBCrack is what makes it one of best ssb blogs.
Hello, folks, this is Jagbir Singh, from a small village – Nangal (Abiana) with a population of around 700 in Ropar district of Punjab nd would be soon first army officer from not only my family, EME, my relatives, my village but around 20 villages in that area. I m a son of retired JCO Nb Sub Gobinder Singh who served in CorpEME, Indian Army for 28 years. I have lived most part of my life in army cantonments across the country like Jammu, Suratgarh(Rajasthan), Ranchi(Jharkhand), Jhansi(UP), Udhampur(J&K) and studied in various Army Schools there and after father's retirement did 10th to 12th from Ropar itself. So the passion to join Indian army. The finest profession on earth…as an officer has been there right from childhood and I prepared myself and my mind according to that. In this article, I would not waste your time as to what ssb interview is or various tests in ssb or what to do nd not to do there but i would only say that it is fairest selection system on earth and rather I would share my journey from my 1st to 8th ssb attempt because that has been the toughest period for me to go through those Failures at ssb again and again and still NOT GIVING UP and having that self-belief that I will achieve it someday until I made it in 7th and 8th Attempt nd proved that YES, I HAVE IT IN ME.
My journey started 2011 when I gave NDA exam in 2011 and again gave NDA exam in 2012 but failed both times due to lack of preparation and exposure to such exams and having scored average percentage (70%) in 12th class meant that I would not get ssb call for army TES entry. So I accordingly prepared for AIEEE exam and got admission into GURU NANAK DEV ENGINEERING COLLEGE , LUDHIANA, one of the oldest engineering colleges of northern India and Punjab and opted for mechanical engineering because I knew that after B Tech, I would get opportunity to try for army and there I would like to go into mechanical field.It was in this college only that I opted for NCC and did 2 years of NCC in army wing and gained C certificate because I knew that it would help me in getting SSB call also. So, my first Ssb interview call came when I got selected through campus interview for pre-final year students held at our college for UES 25 and also I got selected for UES Navy through campus interview for final year students held at another college. So, I got call for 2 ssb interviews in January 2016 at Bhopal but due to lack of confidence in speaking English and few mistakes that I made in screening, I got screened out both times. After that came back to college nd continued with studies nd after passing out from college gave ssb for SSC TECH 47 at Allahabad in June 2016 but again got screened out. Very sad and low on confidence,came back home nd analyzed my first 3 Attempts ,worked on them where I might have gone wrong and after one month in July 2016 gave Ssb for NCC 40 at Kapurthala got screened in but this time got conference out and in same month gave Afcat ssb but got conference out again.Now after that got Ssb call for SSC TECH 48 in Dec 2016 at Allahabad but got screened out and was disappointed as SSB attempts were increasing without good results but I would say that through those 6 Attempts I gained something every time and that made me stronger mentally nd that attitude to never give up came from there only and other motivation to never give up also came from kargil war hero Capt Vikram Batra who I heard cleared his in 14th attempt and whenever I thought of him the zeal to keep moving forward nd not giving up increased. Although, I knew from very first attempt at ssb that I have it in me, I had that Self-belief in me, it was just a matter of performing at that point of time at ssb.
Also, it was at this point of time in Dec 2016 when I met Ankitpal Singh, my mentor, at Ludhiana, who was B. Tech. graduate from our college nd was also Recommended 4 times for Army, Navy and air force but couldn't join due to colour blindness but now helps aspiring candidates and attended his 1 week workshop for personality development and truly gained a lot there, self-confidence increased nd improved on my decision making abilities and did a lot of self introspection nd also got to know about my strengths nd weaknesses, the confidence doubled after that and I was ready to rock in my 7th attempt for NCC 41 Course of Indian Army at Allahabad and yes the hardwork, persistence and patience of past finally paid off on 9 Jan 2017. Reported on 5th Jan 2017.Out of 136 who reported, 28 got screened in nd finally 2 got Recommended.
When my Chest no. 13 was announced by President of 14 Ssb ALLAHABAD ,I was in tears of joy , because the whole movie of all Ssb Attempts flashed through my eyes, the picture of parents giving their never ending support and their patience and belief in me through all those failures, giving strength to me. After results, fellow candidates congratulated us and after that I called my father first and then Ankitpal sir nd broke the good news and emotions were running very high at that point of time. That has by far been the proudest moment for me and when I look back at all those failures, I feel happy that I didn't give up nd I m a strong person than before.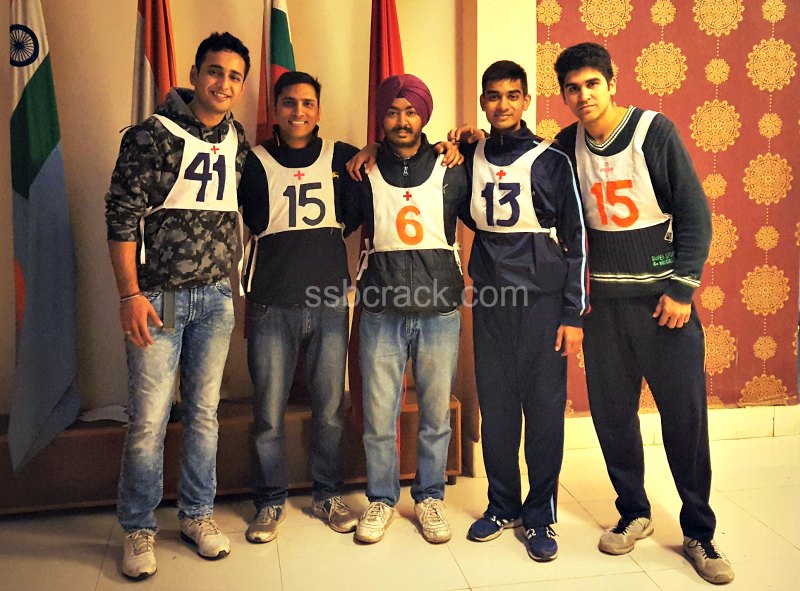 Again, on 7 March 2017 I got Recommended in 8th Attempt for TGC 125 Course of Indian Army, where 374 reported and 30 were screened in and finally 7 got Recommended including me.
Recently, I also got into the Merit list of NCC 41 COURSE and would be joining OTA CHENNAI in April and also would be eagerly waiting for merit list of TGC 125 course for getting into IMA Dehradun for permanent commission in Indian army.
At last , would like to thank my parents , my friends , college mates, teachers, my mentor without them it would never have been possible, I would sign off by saying that ….Have self-belief in your abilities and know yourself better than anyone else and never ever, never ever give up on your dreams…dream big…If you can dream it… then you can achieve it… Have patience and work in the right direction to achieve your aim.
Thanks SSBCrack for giving this opportunity.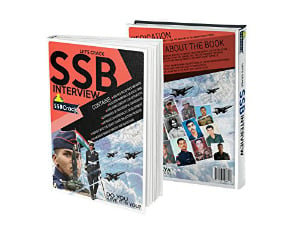 To crack SSB and AFSB Interview get "Let's Crack SSB Interview" Book from Amazon. Trusted by thousands of defence aspirants
Also Download Helpful eBooks: