True to his word, Chief Minister K. Chandrasekhar Rao sanctioned Rs. 2 lakh as a token of appreciation to the students from Telangana who got admission into National Defence Academy and completed their training.
Last year, Mr. Chandrasekhar Rao invited the NDA cadets from Telangana and interacted with them. He then said that unlike North India, there was not much awareness to join either the Sainik Schools or the NDA in Southern States, including Telangana.
He said he would give a cash award of Rs. 2 lakh to each of the cadets from Telangana as a gesture of encouragement and create awareness about armed forces in the State.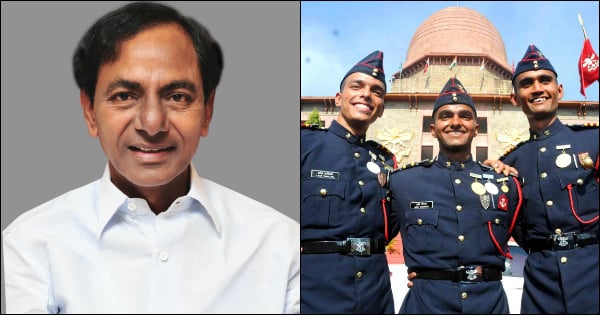 Kandukuri Bharath Vamshi (22) is one such NDA cadet undergoing training at the Indian Military Academy in Dehradun. His father K. Ravi Babu told The Hindu that the Chief Minister kept his promise and the Rs. 2 lakh was credited into his son's bank account on March 15.
Really a good move by Telangana CM, there are other states also who provide monetary incentives to their state youth for joining the armed forces.
To crack the AFSB and SSB interview, we recommend you to get "Let's Crack SSB Interview" book from Amazon.
Download eBooks: