There is a shortage of 7,986 officers in the Indian Army and 1,256 in the Navy as of January, the government informed Parliament on Tuesday.
In a written reply in the Rajya Sabha, minister of state for defence Subhash Bhamre said there is no shortage in the Indian Air Force till date.
He said there is also a shortage of 25,472 Junior Commissioned Officers (JCOs) in the Army, against which 78,205 recruits were undergoing training. "As such, there is no significant problem of shortage in Other Ranks in the Army," the minister said.
The shortage at the JCO-equivalent ranks is 12,785 in the Navy and 13,614 in the IAF, Bhamre added.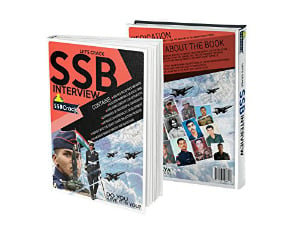 To crack SSB and AFSB Interview get "Let's Crack SSB Interview" Book from Amazon. Trusted by thousands of defence aspirants
Also Download Helpful eBooks: