Army Chief General Bipin Rawat on Monday awarded Major Leetul Gogoi for his sustained efforts in counter-insurgency operations in Jammu and Kashmir.
Gogoi had shot to fame in social media after he tied a stone-pelter to a jeep in order to thwart violent protesters from targeting a security convoy.
That action had reportedly helped save over a dozen people.
Major Leetul Gogoi has been awarded COAS Commendation Card for sustained efforts during counter-insurgency operations in Jammu and Kashmir, the Army said in a statement.
He had received strong support from BJP MP from Mysuru-Kodagu Pratap Simha for his action.
Calling for a nationwide campaign in support of Gogoi, the BJP MP tweeted, "If any kind of action is initiated against brave Maj Gogoi, let's start a nationwide campaign to support him." The incident drew positive reactions on social media where he received a lot of support.
Major Gogoi, 38, hails from Assam. His father is a farmer.
Major Gogoi being awarded the COAS Commendation for "sustained efforts in counterinsurgency operations @adgpi @majorgauravarya pic.twitter.com/r4tURDYdVU

— SSBCrack (@SSBCrack) May 22, 2017
He reportedly joined the force at the age of 18 and served as a jawan in the 3rd Battalion of Assam Regiment. He then moved to Dehradun-based Army Cadet College (ACC) to become an officer.
Gogoi was commissioned as a lieutenant in December 2008. The army service corps (ASC) officer volunteered to serve with the Rashtriya Rifles in Kashmir. The ASC provides logistics support, ranging from supplies to transport, to the army.
source: zeenews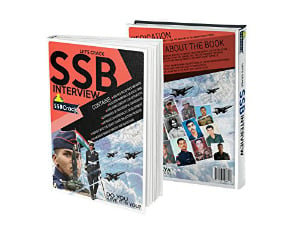 To crack SSB and AFSB Interview get "Let's Crack SSB Interview" Book from Flipkart. Trusted by thousands of defence aspirants
Also Download Helpful eBooks:
Meet Major Leetul Gogoi, The Unsung Hero Who Saved 1000+ Lives In Kashmir With His Effective Intelligence