I am a big fan of SSBCRACK website and have been following from a long time and have recommended for Indian coast guard in 10th attempt. I have written my story and a pdf file of my rough notes is also there for candidates help and easy preparation.
Hello friends, I am SACHIN YADAV, B.E 2016 batch pass out from NEW HORIZON COLLEGE OF ENGG, BANGALORE. I am feeling proud and honored to write my success story on such a good platform for defence aspirants i.e. #SSBCRACK. So, gentlemen let me tell you that I am a big fan of SSBCRACK since 2013 when I had gone to Bhopal for my NDA SSB for the first time in my life.
I am from JHAJJAR, HARYANA. Well, my story is 5 years old when I was in school. Just before boards 2 of my friends got recommended for NDA out of which one was medically unfit and his name is Lt. Prateek Sharma (he has also posted on SSBCRACK i.e. Recommended for tri-services: Army, Airforce, and Navy) and the other joined NDA in JULY 2012. Later in August one of my other friends got recommended for NDA-129 course and joined NDA in Jan 2013 and then 2 more friends joined OTA Gaya for TES entry and one of my other friend joined Naval Academy B.tech course. So I also got motivated by watching my friends getting recommended. I had studied in K.V DRDO, Bangalore and my dad is also serving into INDIN AIR FORCE but I got that spark and kick of joining the armed forces through my friends. So I wrote the NDA-130 and cleared the written exam and went to Bhopal as the army was my first choice. I know that its sounds peculiar that being an AIR FORCE brat I had more affection to the olive green uniform.
I got conference out and in my batch our of 45 people ,15 got recommended and I knew that I messed up everything in the conference and hence my name wasn't there on the recommended list.
This is the list of SSB I have attended :-
NDA-130 BHOPAL Conference out (15 recommended)
UES-25 BHOPAL Screen out
TGC-123 ALLAHABAD Screen out
CDS-NAVY BHOPAL Screen out
SSC-tech 47 BOPAL Conference out(zero recommended)
TGC-124 ALLAHABAD Screen out
AFCAT (2) 2016 MYSORE Conference out(zero recommended)
SSC-tech 48 ALLAHABAD Screen out
NAVY( PC EDU) BHOPAL Conference out (zero recommended)
ICG(2) 2017(GD PILOT) NOIDA Conference in (Finally recommended)
So, I got recommended in my 10th attempt in INDIAN COAST GUARD and will be joining INA on 24th JUNE 2017. I don't want to discuss much about the GTO, psychology or interview because there is PDF attached to this article which are my rough notes that may help you in preparation.
Current affairs questions will be from last 5 months
Current Affairs April 2017 eBook [Coming soon]
Current Affairs May 2017 eBook [Coming soon]
SCREENING PROCESS:-
Just narrate your story without any fillers like umm, ohh, ahh, etc.
Story shouldn't be the one written in books and all. It must be a genuine one.
During discussion just speak for 2-3 times with valid points instead of struggling to tell the gender, age and mood of the character. If it is a fish market then try to control it and if nobody is listening to you and keep quiet and enjoy the fish market. You will surely get screened in.
Keep a smiling face and look at the other candidates instead of watching here and there or at the assessors. Eye contact is a must when you are narrating your story to the whole group.
This is my experience of getting screened in and rest 3 tests i.e. GTO, Psychology & Interview are being explained in my rough notes. I would like to thank all my friends, family, Prashant bro and especially my Godfather TARUN KAUSHIK who has also posted his story on SSBCRACK. I met him in Feb 2017 in BHOPAL when I had gone for PC EDU NAVY entry. Though both of us had long conferences but none of us got recommended. In fact it was a batch washout and he was the one who has guided and motivated me to achieve my dream. Although due to certain reason he was medically unfit for INDIAN COASTGUARD but he surely posses those 15 OLQ's for sure. Now he is preparing for Civil services. He also teaches maths to civil services aspirants on You Tube and also planning to upload videos on cracking SSB in the easiest way possible. So please do subscribe to his channel for the same. His channel name is "TARUN KAUSHIK". You can also mail to me on Sushila1234570@gmail.com for clarifying your doubts regarding SSB.
JAI HIND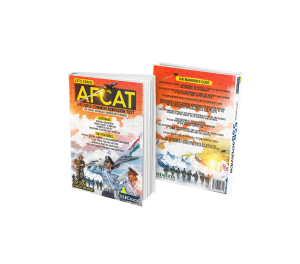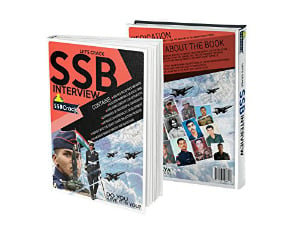 To crack SSB and AFSB Interview get "Let's Crack SSB Interview" Book from Flipkart. Trusted by thousands of defence aspirants
Also Download Helpful eBooks: