Hello aspirants myself Vivek Dixit, it's a delight to share my story on SSBCrack.com, a place which inspires thousands of defence aspirants to become fine warriors, and serve the cause. I hope you all are inspired by my struggle and success.
I am a Bsc.IT graduate and a die-hard defence aspirant, my journey to success was quite long and full of tragedy and turmoil, but as it is said: "you must keep on going may whatever comes in way". My journey for armed forces started from NDA, but I couldn't qualify ever, so I took up graduation and simultaneously started preparing for Senior Secondary Recruit (SSR) and Artificer Apprentice (AA) for the post of Sailor in Indian Navy. I completed my graduation and got the job in Capgemini India. I took up the job to support my family and also it worked as a backup plan for me. After 3 attempts I qualified for SSR in my second attempt and there was the time for a tragedy, I was given TA for Knock-knees in my medicals. I was so shattered by the truth that I didn't apply for an appeal, I just couldn't accept it, all my dream were shattered in a moment. I went into depression!!!
Times as this brings out the actual qualities in you, I had two option either I could have accepted it and lost my dream forever or I would bounce back and fight till I achieve it.
I made up my mind that this is not the end of my story, there is definitely more to come. I searched the internet about exercises to treat knock-knees, tries cardio, yoga and what not. I exercised daily for 1 to 2 hours, and after 3-4 months of efforts, I could see the changes. I was happy with the results also I shed 8Kgs of weight in about 5-6 months. It was a transformation for me. Now the time was for Navik (GD) sailor in Indian Coast Guard Selection. I was fully geared up to take it on, I cleared the written and PFT with ease, now it was medicals the real nightmare for me, and what worst can happen I was again given TA for Knock-Knees and overweight. But this time I was confident I would clear it in appeal. And the same happened. I reduced more 6kgs of weight in 16 days even done fast for 3 days, remained just on fluids. I was in clouds when I was declared medically fit. I saw my dream come to reality. But you never know when your faith can punch you in your face. This time I was merited out. I was devastated, totally ruined, even my IT career was in danger as I was on Notice period. I saw no ray of hope, I remembered the quote by Swami Vivekanand "Take risks in your life. If you win you can lead! If you loose you can guide!"
Current Affairs questions will be from last 5 months (for AFCAT, NDA, CDS, TA)
This was my worst time, but I thank my friends and my family to stand for me. I reverted back my resignation from office and started to work for my next exams. There is no time for regret. Now I was only eligible for Officer entries like CDS, AFCAT, CAPF and Indian Coast Guard Assistant Commandant. Although I had appeared for CDS 3 times but could clear it. Same for ICG AC, I appeared for 2 times but couldn't qualify PSB. But this time I was totally geared up, it was a Do or Die situation for me, I was ready to risk all for my dream. It is said that "you can only build yourself better when you are totally broken". I made the yearly calendar of all the exams in 2017 and started working on it. First in line was AC ICG, this time I wanted to change the way I prepared. I asked my friend Abhishek Surve to make a mock test paper for PSB with a proper time stamp for different questions. I wanted to simulate the test, to be better prepared; simultaneously I keep on practicing from R.S Aggarwal and anything I got hands on. My daily schedule included 6-7 hours of preparation. I took up night shifts at the office for 15 months so that I could get more time. My PSB was on 15th Jan 2017; I was all geared up to take it on. I cleared aptitude and now we had PPDT. A hazy picture was shown and I wrote the story on it as I had also prepared for PPDT in advance. I wrote the story on the first thought that came to my mind. Later we had a discussion and then time for results. By the grace of God I cleared PSB, I was very happy, but kept myself grounded because the though think had to come to the FSB. In Feb we had CDS and AFCAT both so I concentrated on it and I did ok in CDS, but my AFCAT went awesome and I was sure to clear it. By the time the dates for FSB were announced, my batch was last batch starting from 26th March. I had approx 1 month to prepare for FSB; I was on my toes this time. I made a schedule of all the tests in FSB and ordered Let's Crack SSB Book online; as I had no prior experience of SSB also there was no-one to guide me for SSB. But that was no excuse for me, I believed in "If any one person has ever achieved it, so could I. I am no less than anyone."
I practiced TAT, WAT, and SRT many times, asked my friends to review it. For SDT I made a questioner and distributed among my close friends and later analysed their responses about me. Also talked with my parents about myself. Introspected myself, weaknesses, strengths and all that was important. Wrote my SDT on my own and practiced it thoroughly. Worked on expected question in Interview, prepared for topics expected in Lecturette and GD.
Finally the day of reporting at Noida on 26th March, I was nervous but full of enthusiasm. The cherry on the cake was I was allotted chest number 1. Gave all the tests and interview with my best efforts, made good friends and spent a good time. Our conference was on 31st March. I was the first to go for the conference. This was the time I was very nervous, remembered my parents, prayed to God and told myself 'you have reached till here, just one more shot'. My conference went for 4-5 minutes and I answered everything very well with a smile and came back satisfied. The waiting before the results is the longest you will ever have. Finally, the moment was here our results were to be announced. My heart was beating at 90's as mine was chest no 1. I closed my eyes and was just praying to God.
The officer announced "Chest no 1". I couldn't believe my ears, he again announced. I stood up said my name and stood separately. It was an unbelievable moment, the moment for which I waited for years. I still felt like dream, even slapped myself to check if it was real. Total 6 were selected from my batch 4 for GD and 2 for Tech. I called my parents and informed them, I was crying badly wasn't even able to speak nicely (tears of joy). Later after filling forms we were left free and had our medicals after a week in Delhi and cleared it without any problem. Now after 2.5 months after got the merit and by god's grace made it to merit with AIR 5, I was in the sky all my family and friends have rejoiced with my success.
"The one who says who he can and the one who says he can't are both usually right"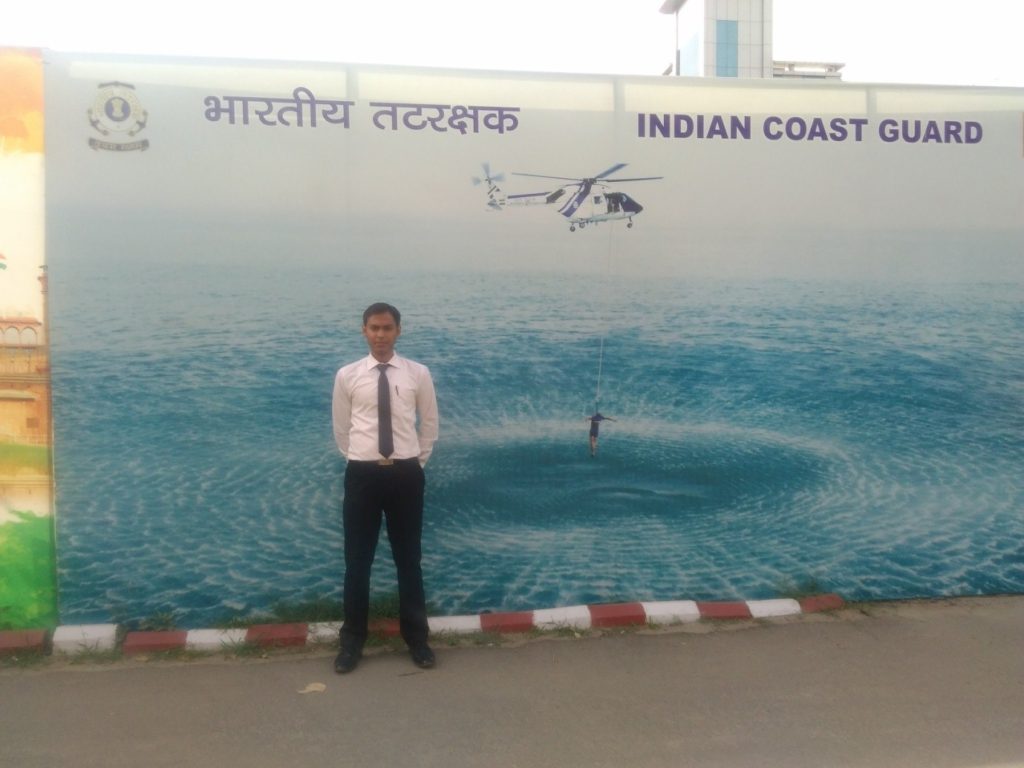 It's just not a job for me it's a way of life. A boy from a lower middle-class family can achieve this then anyone can, just trust the system rather than blaming it. People will only believe you when you believe in yourself. Give it your all if it's like breathing to you; never ever give up on your dreams. Make all sacrifices that can bring you success. Never settle for less than what you deserve. At last, the success follows the one who follows the truth. It will be hard; it must be just remembered "when the going gets tough, the tough get going".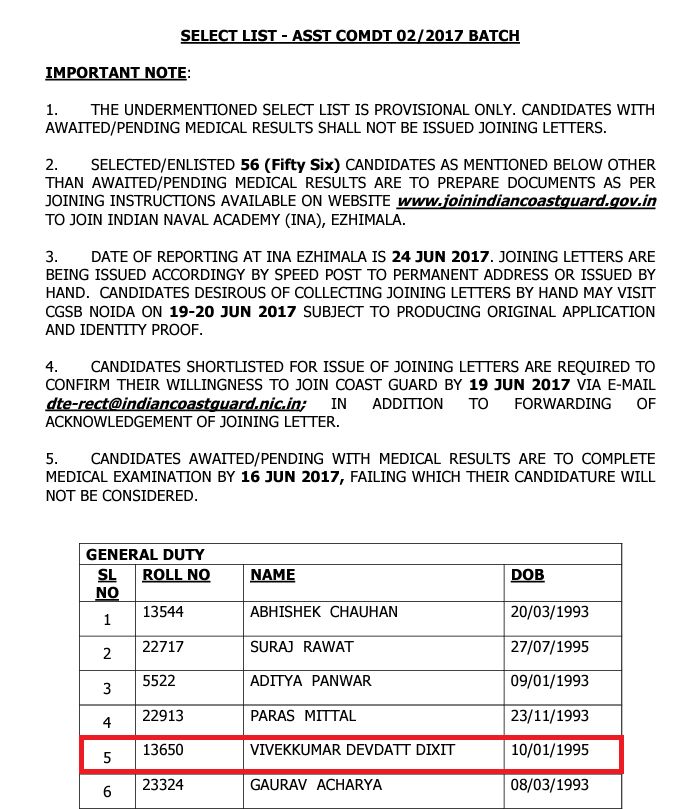 Every failure makes your success sweeter. Quitting is not an option it never was. Make it your priority, if it matters the most.
Special thanks to Nitish Singh(Serving in Indian Navy), Abhishek Surve, Poonam Patil and all my family and friends for their contribution. And SSBCrack for the contents, it was a great help for me.
I will join INA on 24th June 2017 for training.
Best of luck guys and wish you all the luck.
Regards,
Vivek Dixit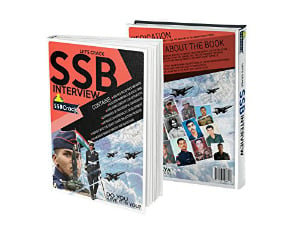 To crack SSB and AFSB Interview get "Let's Crack SSB Interview" Book from Flipkart. Trusted by thousands of defence aspirants
Also Download Helpful eBooks: