A total of 490 gentlemen cadets of 140 regular course, 123 technical graduate course and 25 university entry scheme course graduated from the academy on Saturday.
Besides this, 67 foreign cadets from ten friendly countries also passed out of the academy to bid adieu to India and proceed to their home land. The Gentlemen Cadets showed tremendous enthusiasm, vigor and zeal to put up an excellent parade before the reviewing officer and Chief of the Army Staff General Bipin Rawat.
Addressing the young officers, Chief of the Army Staff General Bipin Rawat said, "I compliment all cadets for the excellent parade, immaculate turnout as well as the crisp and energetic drill movements indicating the high standards of training and discipline imbibed by the young officer cadets." He further went on to say that the IMA is a world class institution with a great reputation.
Top 10 States Gave Officers IMA POP June 2017
UP- 74

Haryana – 49

Uttarakhand – 40

Rajasthan -30

Bihar – 28

Maharastra – 24

Delhi – 23

Himachal – 21

Punjab – 17

Kerala – 17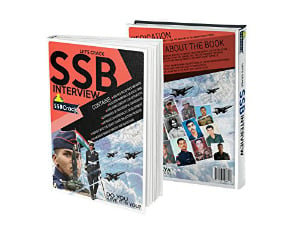 To crack SSB and AFSB Interview get "Let's Crack SSB Interview" Book from Flipkart. Trusted by thousands of defence aspirants
Also Download Helpful eBooks: