A Dhruv Advanced Light Helicopter of the Indian Air Force (IAF) with three personnel on board went missing near Sagalee in Papum Pare district of Arunachal Pradesh on Tuesday. "The chopper was on a flood relief mission from Tezpur to Arunachal when it lost contact around 4 PM," IAF sources said.
Efforts to locate the chopper are being hindered by inclement weather. Arunachal Pradesh has been battling severe floods caused by incessant rains and the raising Brahmaputra River.
"Weather is turbulent in North-East. I'm safe but whole State machinery is geared up to locate IAF ALH chopper missing almost at same time," Minister of State for Home Kiren Rijiju said on social media.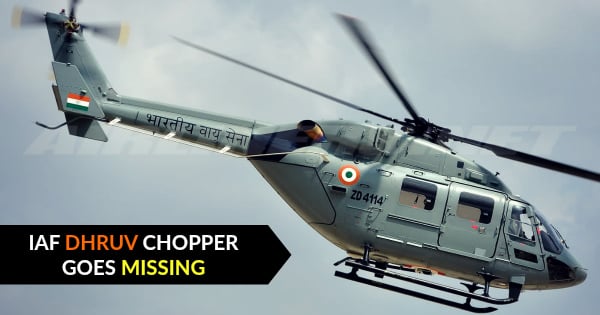 Just before the incident, the chopper he was travelling had made a preventive landing due to incessant rains.
Mr. Rijiju added that, Arunachal CM Pema Khandu and the State Government are mobilizing local people to locate the missing IAF helicopter.
(With inputs from PTI)