Some time back, I had promised my readers to write a blog on Assertive and Aggressive Behaviour and I have been getting repeated requests ever since for this article. This is an extremely important topic which the candidates must know and it was this reason I waited for some time to do a proper research and come out with a good article that will them. Since this is a behavioural topic, I will also be making a short video with the help of live behavioral examples for better comprehension. Look out for the same in my YouTube channel 'ssbadda'.
We often come across three types of candidates namely, Passive, Assertive and Aggressive during the PP&DT or for that matter in all the group tasks of the GTO tests. Of these, candidates who are assertive are the ones who normally get recommended in the SSB. Let's understand the differences in their behavioural manifestations.
Passive Person
Normally, the passive person is afraid to speak up first, speaks softly, avoids looking at people, shows little or no expressions, slouches and withdraws, Isolates self from the group, Agrees with others despite personal feelings, Values self less than others, Hurt self to avoid hurting others, does not reach goals and may not even know the goals. Such candidates normally believe that 'Others are Ok and they are not'.
Aggressive Person
An aggressive person normally interrupts and takes over others, speaks loudly, glares and stares at others, intimidates by using expressions, stands rigidly, crosses arms, invades the personal space of others, control groups, only considers own feelings and makes demands on others, values self more than others, hurts others to avoid being hurt, reaches goals but hurts others in the process and believes that 'he is okay and others are not'.
Assertive Person
An assertive person speaks openly, uses a conversational tone, makes good eye contact, shows expressions which matches the message that he is conveying, relaxes and adopts an open stance and expressions, participates in groups, keeps to the point, values self equal to the others, tries to hurt no one including self, usually reaches goals without hurting others and believes that 'he is okay and so are others.'
Now if you correlate the above behavioural manifestations with the behavior of candidates during PP&DT you can relate the candidates described above. In any group most of the candidates are either passive or aggressive. There will be one or two candidates who will be self-assured and assertive and normally it is these candidates who get screened in. While this is the norm, sometimes there is complete fish market and despite repeated intervention the group doesn't behave and the discussion is called. In such cases, the screening in happens based on quality of story, narration and the general body language of the candidate. Since the assessors are trained in psychology and can also understand body language, it's not very difficult to pick up candidates based on story, narration and body language. An assertive candidate when faced with too many aggressive candidates will try to control these guys and then realizing the futility starts giving out their points in their natural tone and manner which is good enough for the assessors to understand. Thus, all those who feel that there is some kind of bias in the screening test are wrong in their perception. Hence, try and modify your behavior and try to adopt the assertive style, though it's not so easy to change at your age.
TO CRACK THE SSB INTERVIEW, GET THE 16 HOURS POWER PACKED VIDEO LECTURES ON SSB BY DR. CDR. NK NATARAJAN
A PRODUCT TRUSTED BY THOUSAND'S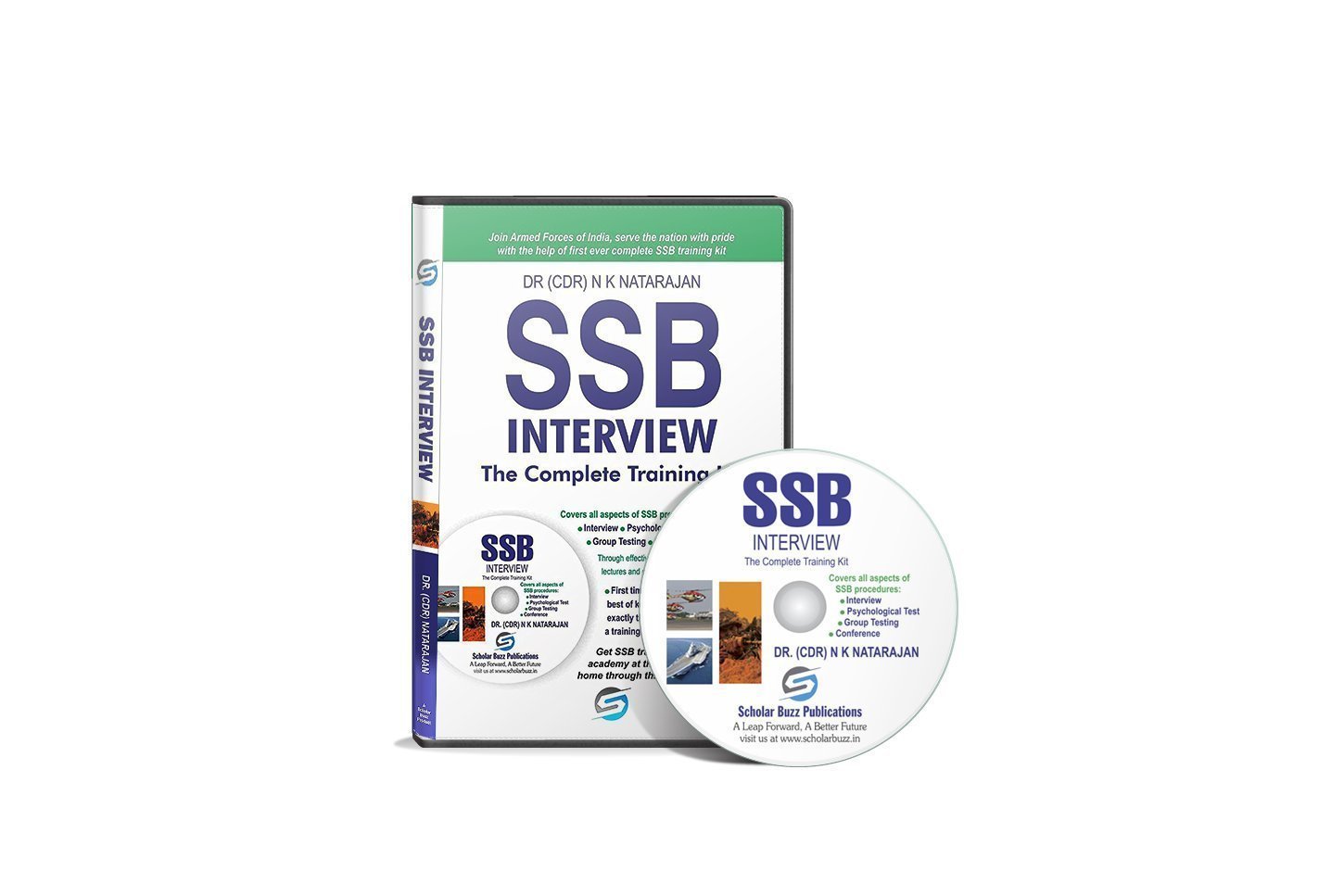 TO AVAIL THE PSYCHOLOGICAL TEST ASSESSMENT AND SKYPE MOCK INTERVIEW WITH DR CDR NK NATARAJAN CLICK HERE
Benefits
Spot-on and Correct your Faults
Learn Qualities that you Lack
Learn how to Improve your Responses
Gain Confidence to do Well in Psych Tests
Get Better Insight into your Personality
Advise on response Modeling
Make a Convincing Story of Your Life
Boost your Confidence for the Actual Interview