Hello, I am Akash Kale from Mumbai. I would like to share my SSB experience with you. I am pursuing my graduation in Social Work from TISS, Tuljapur, Maharashtra. While I was in campus I was unaware of the procedure of joining defence. So it was like very blur dream for me and I was not focused on it. But one of my friends, Deepmala, suggested me to appear for CDS exam and also helped me in preparing for it. I somehow cracked the written part, but then the most important part was yet to come. I was totally blank about exactly what SSB is. I researched on this but ended up with the same results all around. I was confused like what they are actually looking for and still I am. Then I started following SSBCrack website and from there I got the reference of Dr. Cdr. Natarjan Sir's Video Course. I ordered it and watched it. It gave me a clear idea about the SSB and what I am going to face in coming days. It also prepared me for the same.
Screening Test
I was nervous like others. Some candidates seemed very confident; looking at them makes us more nervous. So just focus on yourselves and don't panic. Result was announced immediately after break and I was in, 20 were screened in. I was very happy thinking atleast I am going to stay for the next 5 days. But coming 5 days were more interesting than I thought.
Psych test:
I have heard that doing enough SRT, WAT and SDT will increase your chance of selection but while in test the time flies. In end I ended up doing only 28 SRT and 40 WAT, taking stress of this i screwed up my SDT also. That night was very difficult for me as I lost all hopes and was not able to focus on coming tasks.
I made a lot of friends and we supported each other throughout our stay.
IO:
Our tester JCO told that my interview is for the next day, so I planned to go out with my friends and I went to nearby mall. After sometime one of my friend called me and told that I have my interview today itself, IO had informed JCO to call me. Again a deep shock you get when you hear that someone very important is waiting for you and you have not prepared your mind to face them.
I immediately ran and changed to formals. My interview went for 25 good minutes and was average. I was a bit nervous in few questions because the AC was too high and I was feeling cold.
GTO
For me GTO was very fun task. I gave many ideas in PGT, HGT, and GPE and also contributed well in GD as a social science student. I was well aware of the topics which GTO asked us to discuss. I also did well in Individual Obstacles, I did 17 obstacles.
Conference
The tensest day of my life. I used to read stories about this moment. This is the point where your dreams either come to reality or remain dream.
My Chest No was 07; they asked me few questions and let me go.
It was the time 'THE RESULTS'
I closed my eyes. When the officers started calling numbers. I suddenly heard 07 at that time. You don't hear anything after they call your number. You just get lost in your dreams. I was just thinking, is it real. I cleared my medicals from there. But it was not impossible. So if i can do it, you can also do.
Prepare your mind, don't lose hope till end and you will be there.
Jai Hind!
TO CRACK THE SSB INTERVIEW, GET THE 16 HOURS POWER PACKED VIDEO LECTURES ON SSB BY DR. CDR. NK NATARAJAN
A PRODUCT TRUSTED BY THOUSAND'S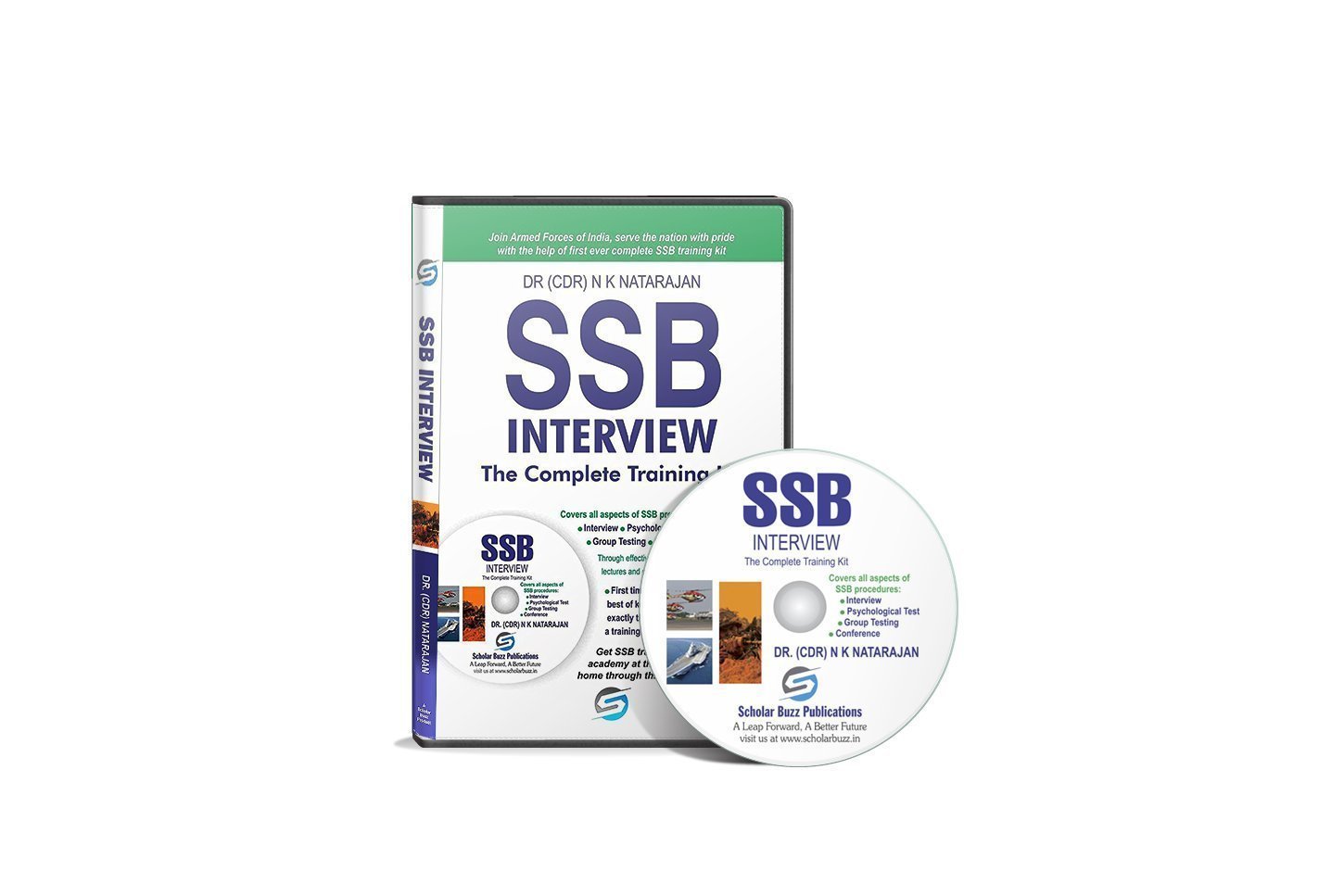 A SAMPLE VIDEO FROM THE COMPLETE COURSE