A Military court has stopped the Indian Air Force (IAF) from releasing a lady officer from service over health issues, including being overweight, while asking the force to wait for her medical test results before any action.
The lady officer of the rank of squadron leader is posted at Sirsa airbase in Haryana and has completed 10 years in the IAF as a short service commission officer and had sought a further extension of four years.
In a plea filed before the Armed Forces Tribunal here, the lady officer had contended that "she has been denied extension of short service commission for four years on account of her not meeting the requisite medical category". She had said that the reason for denial was because she was "found to be overweight as well as suffering from hypothyroidism" and was suppose to be released on June 15.
The officer claimed that despite her requests, IAF authorities decided to hold her medical review only after June 15 – the day of her release from service. However, IAF authorities did not accept her plea to hold her review before June 15 as she wanted to have a medical report with her before she was to quit service. As per schedule, her review date was July 1. The officer had approached the court to quash the orders dated by virtue of which she was being released on account of non-extension of her short service commission.
The IAF opposed the plea saying she had been informed way back in February 2015 that she was not maintaining her medical parameters. "Despite sufficient time being given to the applicant, she did not bring her health condition within permissible parameters as a consequence of which, there was no alternative but to deny her benefit of extension of service as well as her release from the service," the IAF said.
The AFT bench headed by Justice VK Shali said, "There is no justification of discharging the applicant till the report (of the medical board) comes."
source: intoday.in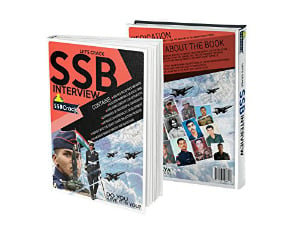 To crack SSB and AFSB Interview get "Let's Crack SSB Interview" Book from Flipkart. Trusted by thousands of defence aspirants
Also Download Helpful eBooks: