Even though it's not a huge qualifying factor for SSB, having good command over English language will certainly add value to your personality in some way or the other. English is one of the most spoken languages across the globe and hence it is always desirable if you have good English speaking abilities. During preparation phase for SSB interview, you must definitely take some time out for learning proper English so as to work on your vocabulary and accuracy in grammar, thereby boosting your confidence level.
If you are not really an English-speaking Pro, here are some Top 10 ways to improve your English for the SSB interview.
Reading English newspaper:
Now, you must have heard this a lot, but reading English newspaper on daily basis will indeed improve your vocabulary in so many ways. You will come across different words that you were probably unaware of and you also get to understand proper grammatical tone. Besides, with learning English, you will also stay updated on current affairs going on nationally and internationally.
Read English Books:
For those of you who do not prefer newspapers, can switch to English books. Newspapers can be a little intricate to understand, especially for novice learners. So, it is better to start with an English book. You can go for simple English novels featuring simple language, rather than high-end complex ones.
Practice writing:
Not just speaking in English, but writing in this language is also equally significant. Practice writing short stories in a notebook or on a computer, if possible, to get used to the English language. You can even download some sample TAT pictures and practice story writing in MS Word. This will not only improve your English but also sharpen your TAT practice.
Watch English News Channels or Movies with Subtitles:
One of the best ways to master the English language is by watching English news Channels or Movies along with the English subtitles. This is the most effective method because you are not only listening the pronunciation but also watching people talk, thereby your grasping will be much more precise and resolute.
Note down new words:
When you come across any new word, just note it down in a diary, find out its meaning in an English dictionary and also try to pen down its synonyms. This approach will help you improve your vocabulary in a short period of time. Try to note down at least 10 to 15 words per day and use it in your everyday life while speaking.
Speak it out:
No matter how much you practice writing, listening or reading in English language, you will never really get over the fear of speaking in English unless you practice it on daily basis. Talk with your friends or family in English, so that you can eventually gain courage and win over your shyness of speaking English in public. This will certainly help you a lot during SSB interview.
Mirror practice:
If you are really too shy talking with your friends or family in English, then start with talking to yourself first. You can prepare a small speech and practice speaking it in front of the mirror. While you are on it, make sure your pronunciation and grammatical tone is good too.
Gain practical knowledge:
Learning English language will not reap you benefits if you have no awareness regarding current affairs or general knowledge. Remember when your mind has truly understood and grasped this knowledge- that is when you will be able to speak it out without hesitation or fumbling. From news journals, SSB prep books, GK books to daily newspapers, find valuable resources and learn as much as you can.
Internet and Mobile Apps:
There are heaps of websites and mobile apps that provide you with effective tools to learn English, absolutely free of charge. You can always browse for search free services and make the most out of them.
Spoken English classes:
If you just have to, you can even join any local Spoken English classes where you will be thoroughly trained in different ways to gain command over this language.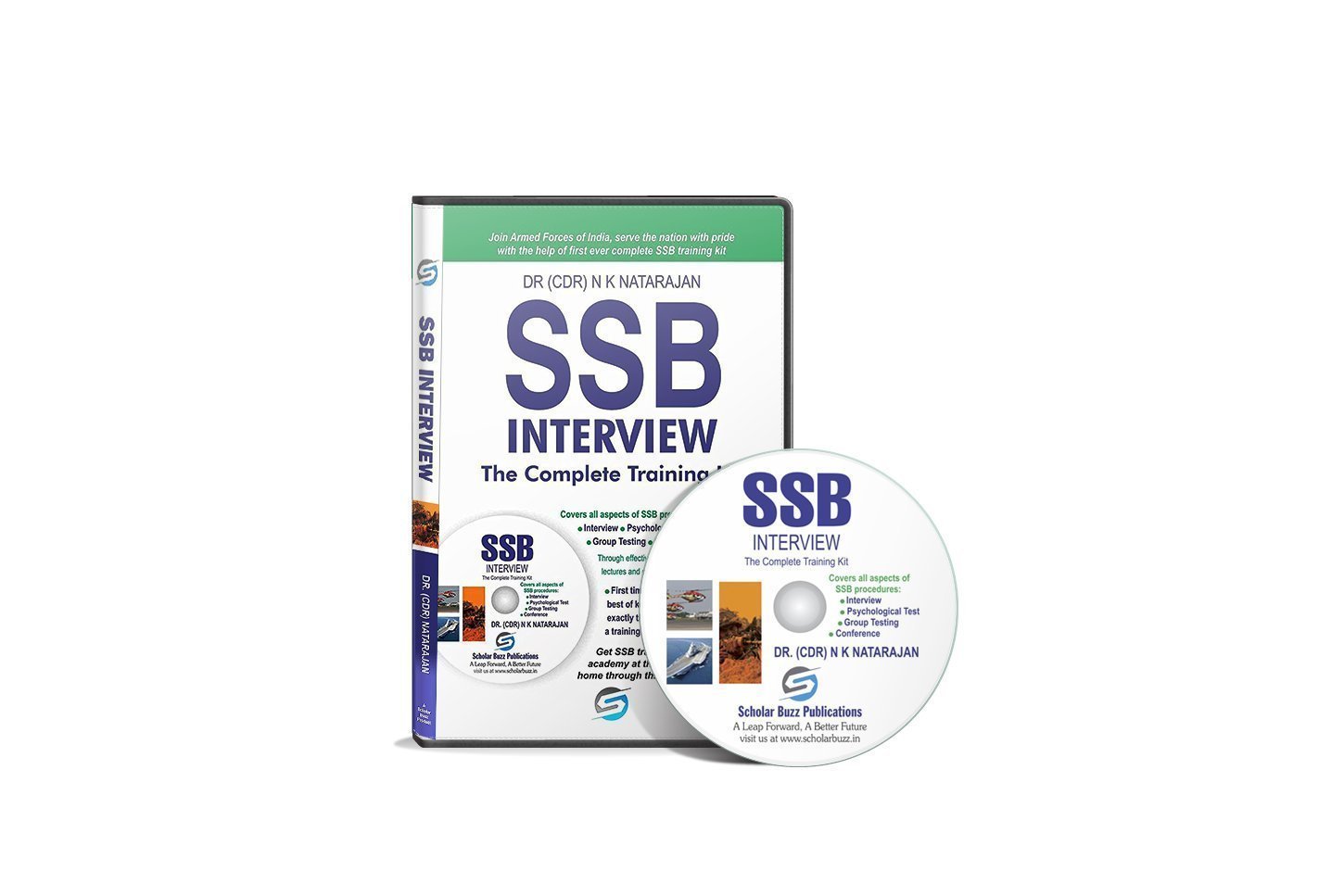 IF YOU ARE PREPARING FOR YOUR UPCOMING SSB INTERVIEW WHETHER FRESHER OR A REPEATER DON'T MISS THIS!!
THIS VIDEO DEMONSTRATES EVERY TEST THROUGH A SET OF PARTICIPANTS.
THE COACH EXPLAINS THE RIGHT WAY TO PROJECT ONESELF
IMPORTANT DO'S AND DONTS EXPLAINED
THE CONCEPT OF CANTILEVER EXPLAINED AND SHOWN WITH BEAUTIFUL DEMONSTRATIONS
FLAT 30 % OFF
A SAMPLE ON PP&DT FROM THE COMPLETE TRAINING KIT