Hey folks! My name is Osheen Guleria and I am 20 years old. I got recommended from 21SSB, Bhopal as a CDS entry for the course SSCW(NT)-20 this year in the month of June. I have completed my graduation in B.A. (English Honors). While scrolling through my feed, it was usual for me to read through success stories of the people who made it through the SSB. It was always overwhelming and inspiring to read them and learn from them. When I cleared the SSB myself, I wished to pen down my experience so that it helps other aspirants too. So, here I take this privilege to tell you about my experience at the SSB.
I come from a defense background, hence, it was always in the back of my head to see myself in the uniform like I saw dad marching ahead in glory. The zeal and enthusiasm knew no bounds every time I saw my dad deck up smartly in the morning in his uniform to step out for the day. The sense of pride and honor goes to an altogether different level when you reach an inch closer to standing next to your father decked up that smartly. So, the passion towards the armed forces has been inherent and innate in me. I became eligible to appear for the CDS exam last year during my last year of graduation. I took my written exam as soon as I became eligible and cleared it in the same go. I received my call letter for the SSB in the month of April which was supposed to be held from 20-24 June,17. I was all excited yet anxious to take up this altogether different experience. I confronted my father regarding the same who calmed me down and gave me his peace of mind.
We had to report at the Bhopal Junction at 14:00 hours on the 19th of June as I did. When we assembled at the railway station for the vehicles to pick us up, I guessed the strength of the lady candidates to be around 120. I was a little worried about the procedure but only came up to realize that panic wouldn't do me any good. I talked to other girls around before we were finally picked up for the Selection Center. We reached the selection center and pulled down our luggage. We were asked to keep our luggage in the rooms in the candidate lines and come down with our documents for the document check. The freshers, repeaters, people previously screened out recommended were separated and made to sit. We were given our chest numbers, mine being the chest number-50 for the first stage of testing that would begin the next morning. Our document check finished around 8:30 after which we were asked to take our dinner and move to our rooms.
The next morning we were asked to have our breakfast and report by 6 for Stage I testing (OIR+PPDT). I attempted a fair number of questions(around 90%) in both my verbal and non-verbal reasoning tests of the OIR. For the PPDT, I made a fairly usual story, narrated it well and participated in the discussion that took place later. Post the Stage I testing was over, we were asked to leave and wait till the results were finally compiled. The final results of Stage I testing were declared around 15:00 hours, post which the candidates who were screened out left. I was happy when chest number- 50 was called out. I stepped ahead, took off my old chest number and wore the new one which was assigned to us for Stage II testing (Chest number-07). A total of 36 lady candidates were selected out of 110 candidates who had reported. We were now given rooms according to our chest numbers and our phones were taken away. We were given PIQ forms to fill up by the evening. There was an IT Cell from where we could ring people and use the internet. Sports facility was also provided to us. Since, the phones were taken away and lights went off at 10, we talked a lot with each other and slept in time.
Current Affairs questions will be from last 5-7 months (for AFCAT, NDA, CDS, TA)
On the morning of 20th June, we had our first set of tests to take which was the Psychological tests. In the TAT, I wrote all the twelve stories. In the WAT too, I completed writing all pithy and concise sentences with whatever came to my mind after I saw the word. In the SRT, I wrote 55 out of a total of 60 keeping in mind as to what would I exactly do in a given situation and I completed my SD too well in time. The first set of tests were done well according to me and so, I was contented. The next morning saw us all decked up in sparkling white for the GTO's series of tasks. 36 of us were divided into four groups of nine each and assigned a GTO. All the groups had a mix of candidates from freshers to previously recommended ones to display parity and give an equal chance to everyone. The first task we did was the Snake race followed by the GD, GPE, PGT, HGT and the Lecturette. Post these six tasks we were sent back for the day. I participated fairly well in both the GDs, pulled a lot of people across the walls in the snake race, gave some inputs in the GPE, spoke a on the topic of 'Cyber Hacking' and gave suggestions to tackle obstacles in the PGT and HGT. The next day we faced our final three tasks of the nine in the GTO series which were IO, FGT and Command task. My GTO interacted a little with me regarding my name, its meaning, my education, family etc. I did 7 of the 8 individual obstacles, tackled my Command task too. FGT was done fairly well. Post our GTO tasks, I faced my interview as soon as I reached back. My interview was taken by the deputy president of the board who asked me questions ranging from my personal life to some current events and technical questions. I was just myself and answered all the questions to my fullest capacity. I was not fully but only partially contented with my interview when I stepped out. It lasted for 40-50 minutes easily.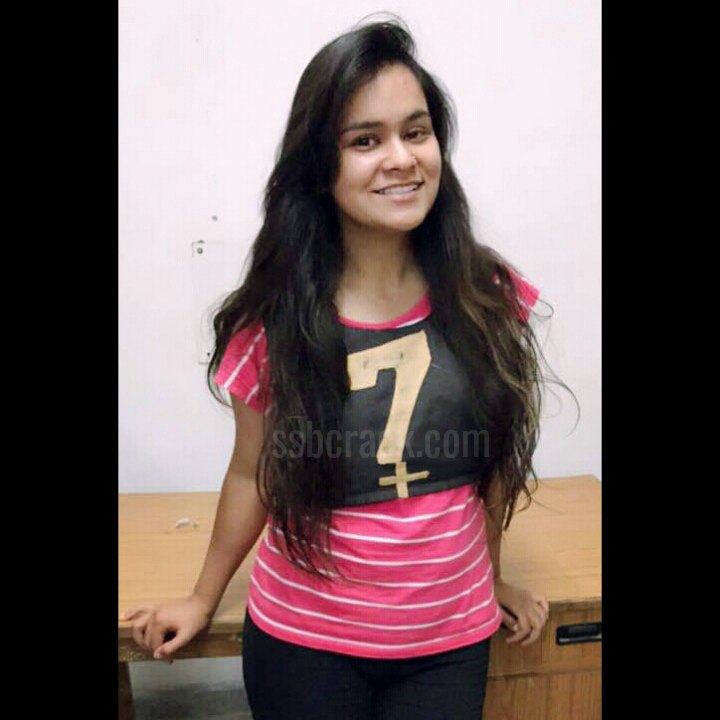 On the final day, we had our conference to face and all of us were pretty anxious. I crossed my fingers and the conference began from the last chest number. When my number came, I waited for roughly 5-10 minutes before entering the room. In the Conference room, I was given an SRT to answer and asked general questions about my performance, my stay at the Selection Center Central and any suggestions for improvement. A lot of friends were sure that I would be recommended because of the SRT that was asked and the time that was taken before calling me in the conference hall. I frankly believed none of those predictions because I wanted the results to show on their own. We waited for a declaration of the results and were finally filled in for the same. The officer told us that he would go in sequential order to announce the results and hopped from Chest number-3 directly to Chest number-10. I felt horrendous and shattered because I was optimistic about my performance. After he was done till the last number, he asked us,"Are there any more names to be called out?" and then said Chest number 07 come join and my happiness knew no bounds. I sprang up and said yes Sir and joined the other recommended candidates. A total of 10 ladies were recommended. My merit list is due for this August (I hope I make it) and I also cleared the CDS I 2017 who's call letter I am expecting anytime soon. My happiness knew no boundaries because I was the youngest and the only fresher to be recommended. I was elated and the journey at Bhopal taught to believe more in myself. It was an amazing learning and experience. I also realized that people come with a lot of misnomers and misunderstandings at the SSB. All one should do is listen to none of such advice, focus on your performance, believe in yourself and just be yourself entirely because a lot of such misnomers and shackles are broken during the SSB. One must always seek guidance and advice from a trustworthy, experienced and authentic source to soar high instead of listening to any one randomly because it might lower the standard of your performance. Everybody is different and so not all can have the same way to do a thing. An SSB is the test of one's personality and if you fake yourself, you are bound to be caught.
So, be yourself and you'll do a fab job.
Cheers and Good luck people!