The new Indian military style tower defense game is now available to play for FREE.
Indian Army – Surgical Strike offers the best strategic TD game with exciting realistic Indian military forces you can relate!
Full surgical strikes is greatly needed at this deadliest war to defend the Indian military base from vicious terrorist enemies of ISIS, Al-Qaeda, etc. The evil enemies head on to the rural population where many innocent people were killed by protecting their home land and property. Chaos unfolds in many different parts of the country. Your heroic strategic skills are in need for the country's survival.
Show off who the master of strategy is with the most thrilling and exciting military tower defense game of all time. Can you wisely put all the defending towers in the right place the avoid any more innocent casualty? Each different tower owns various powerful fighting war capabilities where you can use to assist you in the strategy defense planning to win over the battleship against those heartless terrorist. Beware that the terrorists enemies are getting smarter and smarter owning more weapons and skills to snatch all your remaining resources.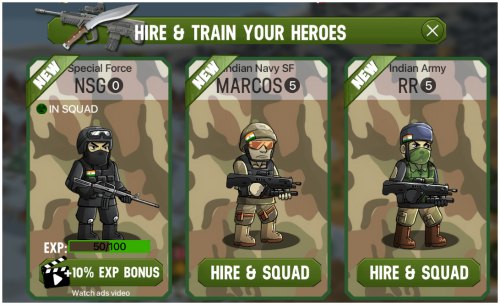 Enjoy strategy adventures with these great features:
– Stunning graphics and thrilling sounds effects
– Variety of Famous Heroes and Terrorist Enemies
– 20+ Different maps of challenge
– Progressive game difficulty levels and modes
– Upgradable tower capabilities
– Trainable winning heroes commander
– Fast speed option included
– Free coins bonus available
– The best strategic TD game to test your strategy skills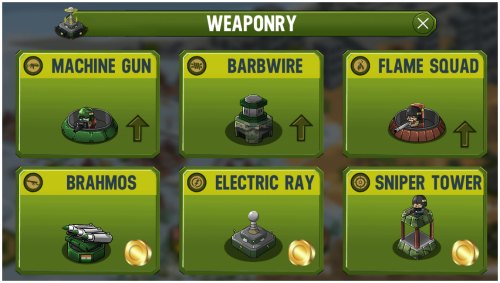 Wait no more. Download FREE Indian Army- Surgical Strike, and submerge yourself with the realistic and addicting battle tower defense game ever in Indian military war themed background. Stand out, defend, attack and become the Hero everyone needs right now!
Download
iOS (launching in a week)