Indian army is conducting open bharti rally in Himachal Pradesh soon. Candidates from mentioned district can apply for the Indian army recruitment and read the importan details as given below. ARMY RECRUITMENT REALLY FOR THE YOUTHS OF MANDI, KULLU AND LAHAULSPITI AS A SOLDIER GENERAL DUTY (GD) & SOLDIER CLERK (CLK)/STORE KEEPER TECHNICAL(SKT) CATEGORY FOR THE PERIOD FROM 17 NOV TO 19 NOV 2017 AT INDIRA GANDHI SPORTS STADIUM, UNA (HP).
The educational, age and physical criteria for the candidates for the subject recruitment in the Army is as under:-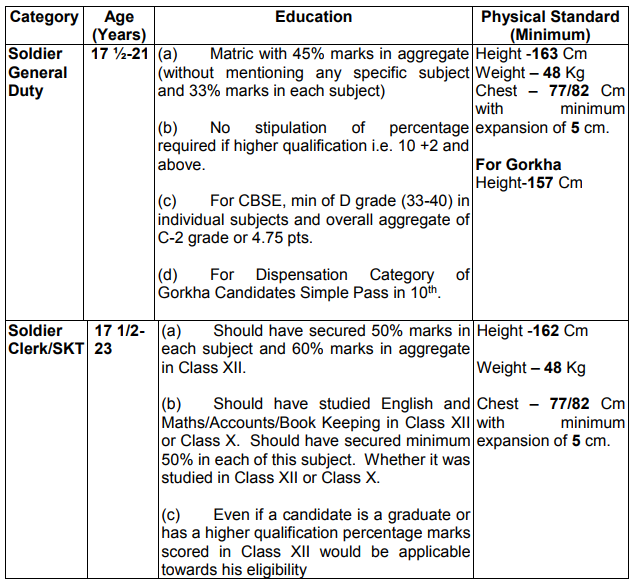 ON LINE REGISTRATION
(a) Candidates are advised to register themselves and apply for participation in rally between 18 September 2017 to 01 November 2017.
(b) Only those candidates having valid admit cards will be allowed to participate in rally.
(c) Admit Cards will be available on Indian Army site only after 02 November 2017. Candidates will take the printout of Admit Card in Black & White and from 600 DPI LASER PRINTER only.
Rally Programme. The detailed rally programme (Day Wise) will be published separately in Newspaper only after 01 November 2017 and the date of rally will also be reflected on the Admit Card.