Hello warriors! I am Divyanshu Dembi and I got recommended from 17 SSB Bangalore for TES-38.
Little bit about me: I was born and brought up in Jammu, although I am originally from Kashmir. My father is a teacher at Sainik School Nagrota, so I had the privilege of spending my childhood in the lush green campus of the school. I did my schooling from Sainik School Nagrota. Whilst in school, I picked up many skills. I became a good orator and was also a senior member of the basketball team, having the privilege of playing nationals. I was also good in studies. I had qualified NDA written exam for NDA 138, but got conference out in my first attempt at 22 SSB Bhopal. It shattered my world, I was broken; but I picked up from where I had fallen and was committed towards earning that plus sign. I honestly evaluated myself and took feedback from others as well, and started working on my weaknesses. I did not take any coaching as I thought it would be nothing but a waste of time. As a matter of fact I did not do ANY preparation for this SSB, I just went there with the right bent of mind, and that was to get recommended. To become an officer, you have to first believe that you can become one!
REPORTING DAY: 26 Aug 2017 I reached Bangalore on 26 itself. 160 candidates had reported for this batch. Then we had our briefing, and form filling that was very tedious and cumbersome. We got free at 8 in the evening! They took our phones and due to that I couldn't use my headphones any longer! (P.S: I love my headphones very much) Had my Dinner and slept peacefully. Another thing to mention here is that I had did a lot of practice for my first attempt, and that included writing stories for many pictures. So I simply read all the stories I had written earlier, but didn't let them get imprinted on my mind. You must be original in writing stories!
SCREENING DAY: 27 Aug 2017 I had no intention of waking up early, but due to some other over-enthusiastic candidates who got up at 3:30 am I too had to get up at 4:30 am! Had my bath and then read some stories. Then we had to take out our luggage at 6 in the morning, and had our breakfast. Then we were taken to a hall where we first had our verbal-non verbal test, which is very easy. I firmly believe no preparation is needed for this. Then we were shown a picture on which we all wrote a story. (Won't tell you what was in the picture! :p)Then we were divided in groups and sent for narration and GD. Having screened in two times, I believe from what I could understand that the key to screening in is being CONFIDENT. Just be confident in your narration and take a little part in your GD, and you should be screened IN! GD was obviously a fish market, but as I say to others, "you've got to sell your fish too!". That being done, we were sent outside to wait for our results. Then we were called in for our results. 40 out of 160 were screened in. Then again we had to fill too many forms, and that was very boring!
Current Affairs questions will be from last 5-7 months (for AFCAT, NDA, CDS, TA)
PSYCHOLOGY TEST & INTERVIEW: 28 Aug 2017
We were woken up by the calls of "UTHOOOO" by a guard who stayed with us. Fun Fact: we lived in women accommodation there, because the main candidates accommodation was being renovated. So we got separate rooms with just two people in one room. It was good! Also, I played a lot of Table Tennis there. So, we were called for our Psych test around 8 in the morning. As many of you would know, psych test consists of writing 11 stories back to back followed by a blank slide, WAT, SRT, and Self Description. I had only one thing in my mind, and that was to be free and honest. I did 60 WAT, 60 SRT. I believe you should attempt every words, and SRT because if you don't that reflects that your thinking stops on a particular word or situation. Even though IT IS NOT NECESSARY to do all. All other recommended candidates did not complete all. I believe SD is the most important part of this test because you have to unfold yourself here. I was completely honest with my weaknesses, and what I want to improve. I wrote that I have problem making decisions fast (even though Decision making being an OLQ), I wrote that I can be a little rigid sometimes, that I undermine myself sometimes. The bottom-line is that I was honest.
I hadn't anticipated but I had my interview on the same day. Now the thing is, that I had not ironed any of my two shirts that I had brought for my SSB, thinking that I will do the same at the center; and being the psych test, I also did not tie my tie. So, I went in to give my interview with a heavily wrinkled shirt with no tie! My interview was taken by Dy President. I went in with a smile, and maintained it throughout the interview. The IO asked me a lot of informative questions like 'what is the biggest peninsula?' 'What is the biggest delta?' 'Name one awarded martyr from J&K' And to nearly 75% of these questions, my answer was "I don't know, sir!" .
I had written physics as my interest in my PIQ , so he grilled me on that topic. He asked me a lot of Physics questions, and obviously I couldn't answer all of them. He tried to put a lot of pressure on me, but the key here is to repel all the pressure and being cool and confident. He asked me about the '3 second rule' we have in basketball. I answered him correctly, but he did not take it to be correct. He said that I was not answering correctly, but obviously I knew I was, so I stuck to my answer. He was checking how sure this person is of himself. Then he grilled me a lot on my expenses and budget, and how I spend my money. Then he asked me a lot of questions regarding family, and all the personal questions like 'Tell me something you would like to have from your parents, and something which you would not' 'Who you consider as your role model in your family?' Now to this question, my answer was my Father, and I gave him reasons for the same. Then he asked me who do I go to when I have problems, and to that my answer was my elder sister. Then he grilled me that if you consider your father as your role model then why you go to your sister, why not to your father? My answer was that being in my age group, my sister can better understand myself. My point here is that yu must have genuine, solid reasons for any of your behavior. In the entire interview, I was cool and confident; and I believe that was what sailed me through.
GTO DAY 1 : 29 Aug 2017
Woke up early, and did not have breakfast because GTO! We started with a little briefing by our GTO, and then went on to do GD. The first topic for GD was how USA's declining relations with Pakistan is affecting India (we chose this topic, the other being medical tourism). I initiated this GD, and I believe initiation can score you some good marks. We had a good discussion on this topic. The next topic was given by the GTO and it was about the rising trend of godmen and 'Babas'. We had a healthy discussion on this topic too. Then we had our GPE, which was okay. Then we started with our outdoor tasks such as PGT,HGT, Snake race, Individual obstacles and we also had our Lectures on the same day. My outdoor tasks went okaish, not too good I would say, but I was always participating, and never was out of the group, even though I was at the back every time! I did 9 out of 10 obstacles. Now there is one funny instance I want to share. I chose 'Corporate Governance' as my topic. Now, I thought corporate governance means that big companies will replace the democratically chosen government! And I confidently spoke well about it, but the fact is that Corporate Governance means supervising of a company by a board of directors! I completely missed the actual definition and spoke about something else entirely!! In the evening we went outside to McD because there was nothing better to do there!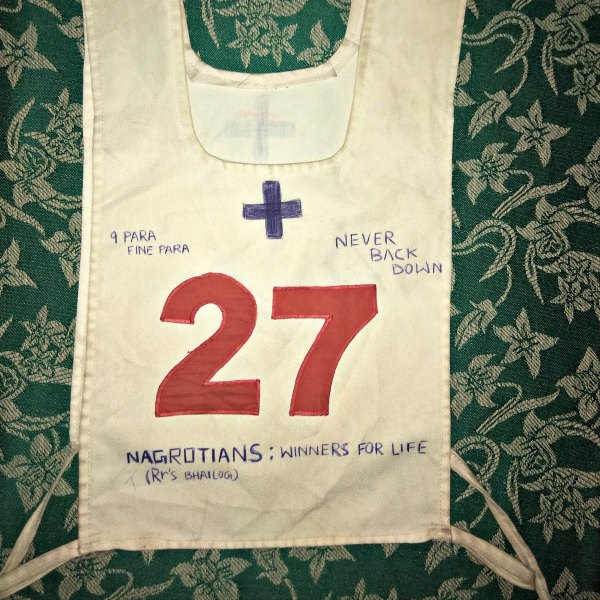 GTO DAY 2: 30 Aug 2017
With only two tasks left, that were FGT, and CT; I was very much relaxed. We had our FGT that was very easy, and we finished it in no time! Now came CT, the task that frightens most of the candidates. Now my strategy was to tell at least one candidate to call me as helper, and I would call him as my helper. This way at least you are sure that one person will call you! In the end 4 people ended up calling me. Now my turn came for the CT. My CT was fairly simple I believed, but what mattered was how I approached the obstacle. I got in first, and made sure I knew how to complete the obstacle. Then I called my sub-ordinates and let them reach the end line first, and I got outside in the end. See, this shows that you are a true leader, you go in first, make sure everything is fine and working and then call in your men. You lead. After this we were free, and decided to g out again, this time to KFC. We had two vegetarians with us, who just sat idle while we enjoyed our chickens!
CONFERENCE : 31 Aug 2017
The big day! Now the thing was that I had developed very high fever the previous day, and even after taking medicine; my health condition was so bad that I couldn't even stand up properly. My friends had to literally take me to the conference hall. I had very high fever and a splitting headache that just won't go! Then we had our closing address by Dy President. My turn came, the whole board was sitting in front of me, but I of course couldn't look at everyone; just at the Dy president as he was the senior most there. He asked me about the meaning of my name, and that was it! We waited for some time, and then we were called in for the result. The officer came holding a paper in his hand that contained fates of many people there. He said that the result is average, but also mentioned that 5-6 people had just missed by a whisker, and I thought that this is it! I'm one of those 5-6 people. Then he began calling out chest numbers. I didn't really think I would get selected. I had my mobile phone out on the desk, and was casually siiting, when suddenly he said "Chest number 27". I was taken aback, I quickly got up, put my phone in my pocket and spelled my name for him. For at least 10-15 minutes I couldn't believe what had just happened! I was very happy!
MEDICALS: Feeling on top of the world, but then it all came crashing down. I got to know that I had Dengue. All those high fevers and weakness, along with vomiting and pains had been dengue. I had to withdraw from my medicals to get my treatment for Dengue. I became hospitalized just after coming out of the center. But I am still happy, because I know no matter what happened this time, if my focus and determination towards achieving my goal is strong enough, I will again achieve this plus sign. And I WILL don the olive green, no matter how much time or effort it takes, because nothing worth having comes easy, and we are here to fight.
SAINIK SCHOOL KE CHEETEH HAIN, BADI SHAAN SE JEETE HAIN!
JAI HIND!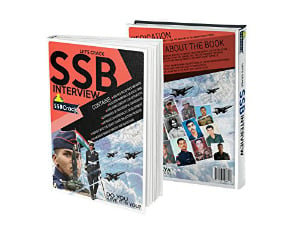 To crack SSB and AFSB Interview get "Let's Crack SSB Interview" Book from Flipkart. Trusted by thousands of defence aspirants
Also Download Helpful eBooks: