Sub lieutenant Atul Kumar Pawar, an inspiration for all the young defence aspirants and people of India. This young naval officer saved 4 lives by donating his organs. Sub lieutenant Atul Kumar Pawar was an under trainee officer at INS Dronacharya, the gunnery school of the Indian Navy located in Kochi. He met with a road accident near Chalakudy in Thrissur district on September 24. He suffered severe head injuries. Despite their best efforts, doctors at Aster Medicity Hospital were unable to revive him. They declared him clinically dead on September 28.
A young naval officer, who was declared clinically dead after a road accident, will now help three critically-ill patients get a fresh lease of life.
Pawar's parents have agreed to donate his vital organs for those who are in need.
"The officer's relatives, including his father, who arrived at Kochi on September 25 displayed exceptional moral courage, social responsibility and empathy and willingly consented to donate vital organs of the officer and in doing so, turned their grief into a noble gift of life for the needy," the Press Information Bureau (Defence Wing) said in a statement.
The deceased officers' heart, liver and two kidneys will be transplanted into recipients at Government Medical College, Kottayam; Aster Medicity, Ernakulam; Air Force Command Hospital, Bengaluru; and Amrita Institute of Medical Sciences, Ernakulam respectively.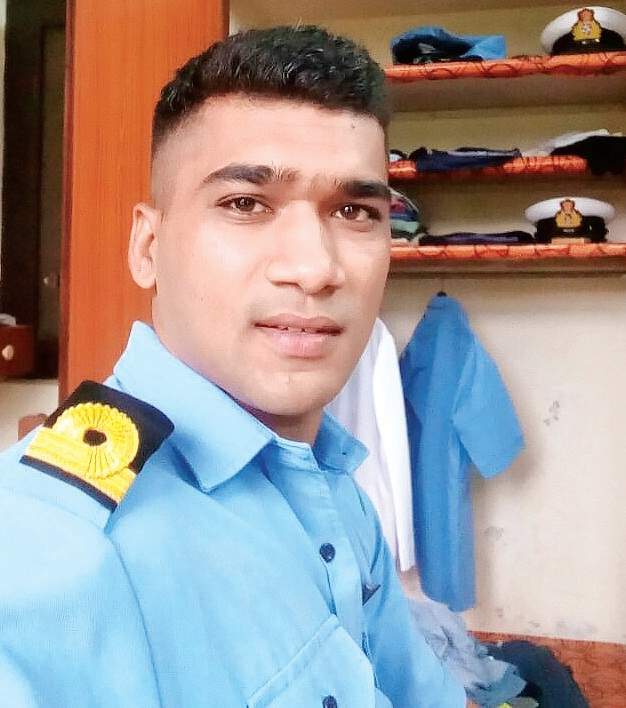 In deference to the wishes of Kumar's parents that a part of their son continues to serve the country in the Armed Forces, one donor kidney was transferred to a recipient in Command Hospital Air Force, Bengaluru. Naval and civil police ensured a green corridor between Aster Medicity Hospital and the Naval base in Kochi. From the base, the kidney was taken to Bengaluru on an Indian Air Force aircraft.
Wreaths were laid by Vice Admiral AR Karve, Flag Officer Commanding-in-Chief, Southern Naval Command and other officers at a solemn ceremony at INS Dronacharya. Kumar's mortal remains are being transported to his native place Rohtak in Haryana for the last rites.
He is survived by his parents and a younger brother, who is a college student.
Source: Indiatimes