"NO ONE IS YOU AND THAT IS YOUR SUPERPOWER"
Hello Aspirants, I am Sangam Dixit from Bareilly, one of the kinds who always wanted to be an officer in the armed forces. Finally, hard work and dedication pay off. And when you talk about motivation, my answer is the same as every BRAT gives "My dad served the Indian Army", Army Public School product, 5 years in NCC and what not.
#1st Attempt: 1 ASFB, Dehradun (AFCAT Entry) – Got RECOMMENDED (Flying Branch)
204 reported, 54 screened-in and 2 Recommended. Date: 23rd June 2017
#2nd Attempt: 11 SSB, Allahabad (CDS Entry) – Got RECOMMENDED (Indian Military Academy)
38 reported, 38 screened-in and 6 Recommended Date: 20th July 2017
#3rd Attempt: CGSB, Noida (Coast Guard GD Entry) – Got Screened-in, FSB Cleared on 29th September.
150 approx reported, 17 screened in Date: 28th July 2017
Coming to my SSB experiences, my first attempt was the best experience as I was a fresher there and getting recommended as a fresher gives you fantastic feeling.
In my next Allahabad SSB I was treated as a repeater (Though previously recommended)
My OIR tests went perfect at both SSBs.
Fortunately my PPDT picture was also same at both SSBs. So I preferred the same story description. But it was different at CG- PSB
In AFSB I did 12 TAT, 53 WAT and 43 SRT. I improved this in Allahabad, 12 TAT, 56 WAT and 54 SRT.
Personal interview went great at both places, Both interviews taken by Deputy President of the Board, both lasted for 35 mins (approx), both had 4 rapid fires and some additional questions regarding strengths, weaknesses, NCC Achievements, Current affairs, knowledge of Armed forces etc. But it's strange that none of them asked me "Why do I want to join the Armed Forces?" and there were no questions regarding my Hobbies too.
How To Prepare for SSB Interview:
Some questions asked by the Interviewers:
* Tell me about that one person who influenced you the most and another person who doesn't meet your expectations.
* Why you opted for Bsc. and not B.Tech
* What are your other plans besides Armed Forces.
* Tell me about Archimedes Principle and Pascal's Law.
* How did you prepared for SSB?
* How many friends do you have, and who is best amongst them?
* You got recommended for Indian Air Force as a Pilot then what brings you here at Army SSB?
* Which decision do you regret the most in life?
*You spent five years in Babina (Jhansi), which all tanks have you seen and what are their characteristics.
* How do you see yourself after 5 years from now?
* Sangam you are too young, how do you feel like competing with people of 22-24 years of age?
My GTO was the best part. My lecturette topic in AFSB was 'Democracy' and in SSB Allbd. it was ' Child Labour'. As I was prepared with the facts and figures I utilized my 3 mins. Gave applicable ideas in Progressive Group task and Half Group Task, able to complete my Command Task in given time, did 10 Individual Obstacles in AFSB and 15 obstacles in Allahabad.
But what I have seen is, your Individual Obstacles hardly matters, your performance in group and togetherness with your team matters the most.
Conference Day at AFSB Dehradun: I entered and conference room, almost 16 officers in uniform, sitting in a semi-circular fashion, I greeted the President, he asked me to be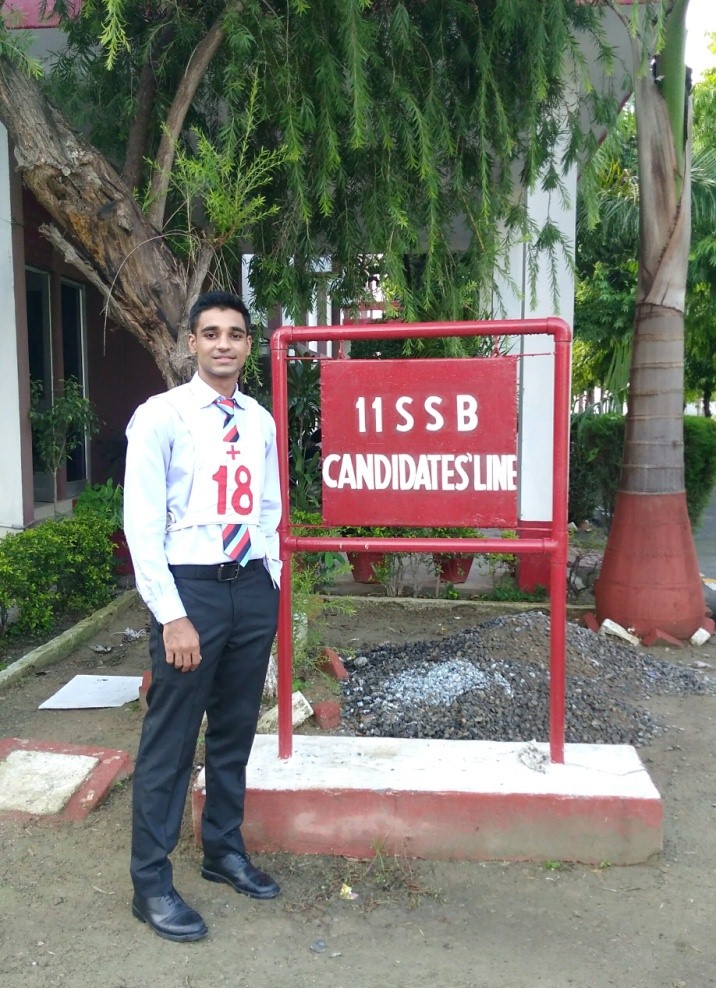 comfortable. Deputy President (who took my interview) asked "Sangam, tell me something about Bareilly and what all places would you suggest me to visit".
Me- Sir, it is famous as Nath Nagri having four Shiva Temples at four corners apart from this Ala Hazrat Dargah win everyone's heart. Primarily famous for two major Defence establishments Jat Regiment of the Indian Army and Trishul Airbase of the Indian Air Force.
My conference went for 2 mins. At last he asked "how were your stay and any suggestions for the candidates mess?"
Final result came, and believe me, when DSO announced "Chest. No. 01", I travelled to Zenith within 2 seconds (just saying) J
I came out and called my Dad first, "I made it Papa", he was speechless for seconds and then congratulated me, and I can hear my Mom giving blessings from behind.
Next day was my CPSS and I cleared that too.
Conference at SSB Allahabad: This time also the Deputy President talked to me in conference. He asked "What will you choose between Army and Air Force"?
This time also 2 mins conference, ended up with "how were your stay and any suggestions for the candidates mess"?
Here also the results were announced "Chest No. 27"
So this was my story.
My suggestion to freshers is, 'Be yourself, do not bluff, don't give coached responses and go with the spirit that this is not your 1st attempt, it's your last and you have make it anyway. As freshers have a GOLDEN CHANCE
Repeaters don't lose hope as maximum recommendations are from repeaters only, best example was our batch. All 6 recommended at SSB Allahabad were repeaters.
Remember "IF YOU FALL BEHIND, RUN FASTER. NEVER GIVE UP, NEVER SURRENDER AND RISE UP AGAINST THE ODDS."
#PS:
I owe my selection to my parents, elder brother, teachers, mentors, and some special friends who were with me, NCC Bn., SSBCrack and of course Supreme Soul. (Apologies, if I missed someone)
I've heard people saying 'SSB should not be your only goal, you should be ready with a backup' but what I feel is 'If your only goal can't let you sleep at night, GO FOR IT and you will end up having STARS ON SHOULDERS.'
I wish you all the best for your future endeavors. Work hard in silence; let your JOSH PUSHUPS make noise.
Jai Hind
Keep the josh high
How To Prepare for SSB Interview: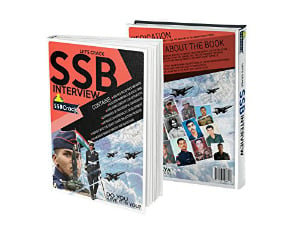 To crack SSB and AFSB Interview get "Let's Crack SSB Interview" Book from Flipkart. Trusted by thousands of defence aspirants
Also Download Helpful eBooks: