Hello, I'm Vidul Thimanna AIR 1 TES 38. I wrote an article Quora a month ago on some tips on getting recommended. I hope it would do. I used to read a lot of articles on SSBCrack during my preparation.
Screening in
The key to getting screened in is confidence: if you narrate your story confidently, 90% of your work is done. It will form a good impression on the assessors as well as the other candidates before the discussion.
Interview
Face the interview like you are having a conversation with an inquisitive old friend of your father. Smile, laugh, enjoy the interview. Introspection is highly important to keep your thoughts organised for the interview- delve deeper into your personality, family members, hobbies, interests, memories, habits, teachers, friends. Writing is a great way to introspect. If your dad's in the army know his history- his regiment, postings, when was he commissioned, courses he's done, etc. Be thorough with current affairs, general knowledge, latest defence deals and procurements, etc. If you don't know the answer to a question say "I don't know, Sir" boldly and assure him that you will find out and tell him the answer in the conference.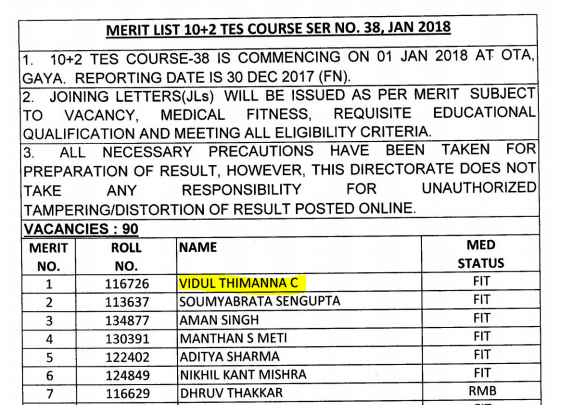 Psychology
Avoid phrases/idioms in WAT, don't be an egotist (make sentences with 'I'), avoid sentences with 'should' and 'would' (This is what my coached friends told me).
For the TAT, I'll give you the most generic but useful advice – try to be positive. Also try to avoid repetitive thoughts.
In the SRT always remember quality over quantity.
Be honest in the SAT/SD, because the things you write here should be in sync with the things you've written in the other three psychology tests (ask your parents, friends teachers what they think about you beforehand if you want to give a more accurate picture).
Practice these a few times if you can before the SSB, it definitely helps.
GTO
Again confidence is key. Listen to the instructions of the officer very very carefully. Speak only if you have a valid point during the GD or a good idea during the group task, never try to participate just for the sake of getting noticed by the officer. The Command Task is extremely important, keep your cool and don't crack under pressure (the GTO might purposely try to pressurise you and even insult you to do so, be calm throughout).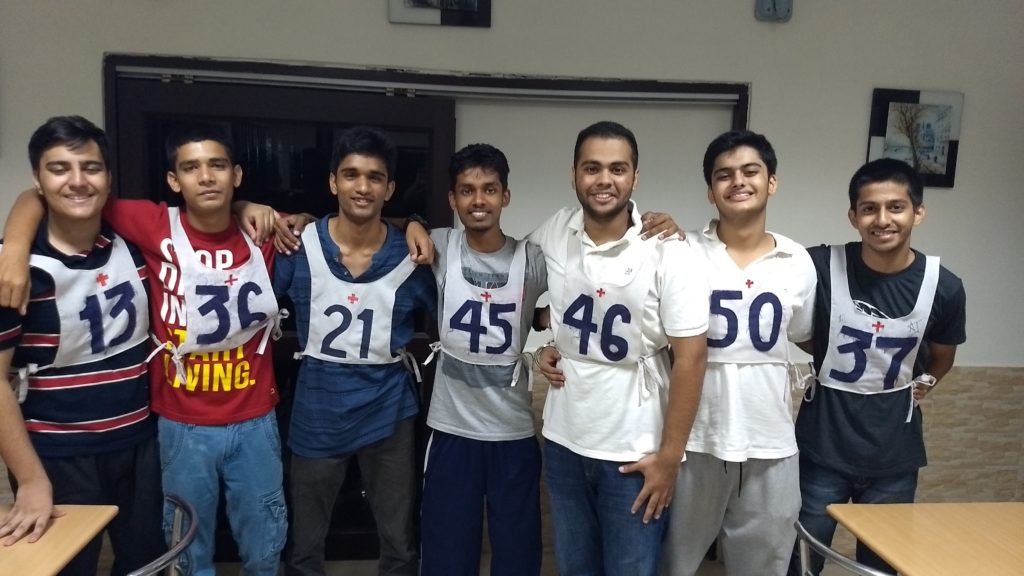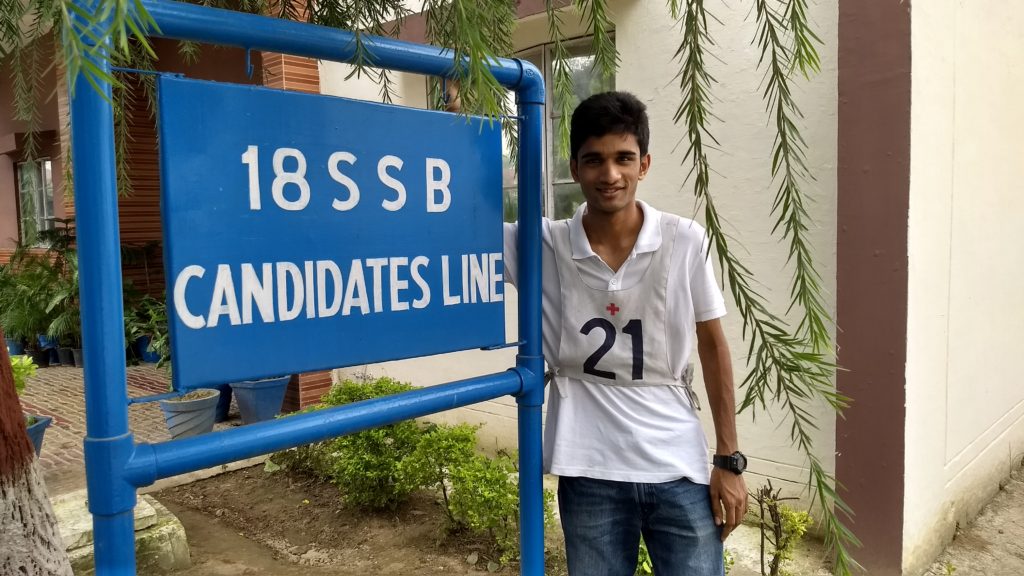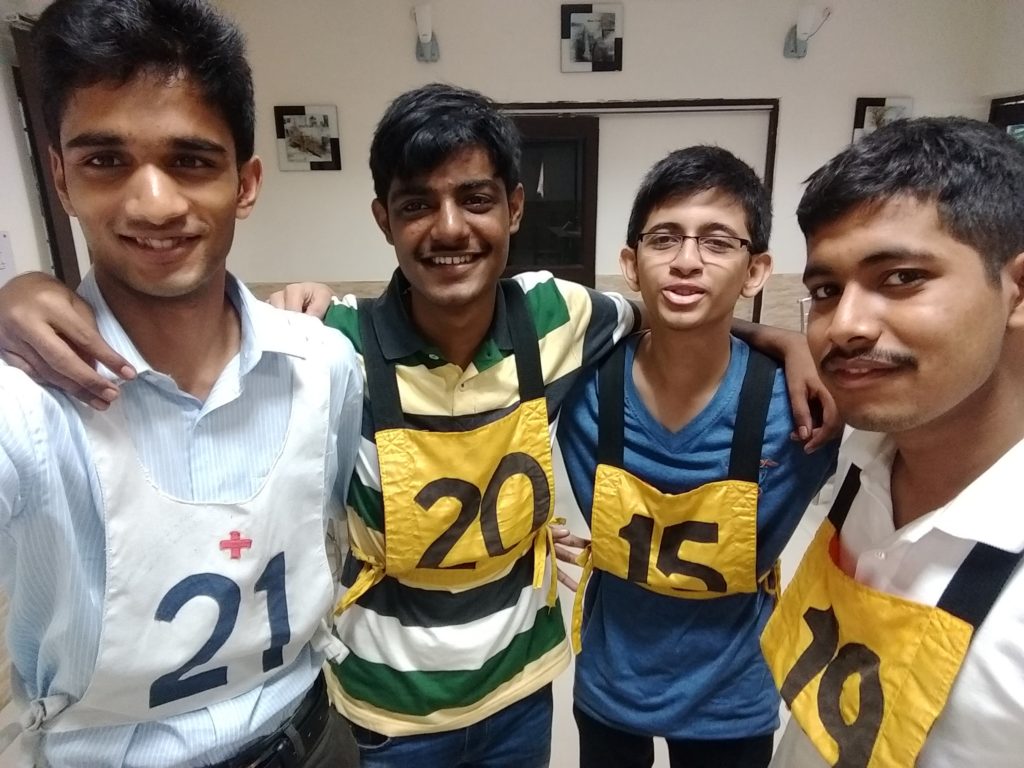 Now for the most important part-
Chill during your 5 day stay. Nobody is judging you- the CHM, dhobi, safai vala, etc. are not undercover psychologists and aren't a part of the selection procedure.
You'll hear a lot of myths about how getting called as a subordinate many times will get you selected, doing less number of obstacles will surely lead to your rejection etc. Don't listen to others too much and never obsess over the process. Spend more time preparing yourself rather than learning how the assessors judge you.
Go out to visit places or play sports everyday, keep yourself occupied. Don't ever worry or get demotivated, especially during the GTO days. One or two bad performances won't completely ruin your chances of getting recommended but losing hope will.
Enjoy the night before the conference- sing, dance, play TT, just lose yourself and don't think about what will happen tomorrow. There is no point in working your ass off before the conference, what is done is done (just learn the answers to the questions you didn't know in the interview).
To summarize, just work hard before the SSB, party hard during the SSB. Be yourself, make good friends, roam around the city, play sports etc basically enjoy your 5 day stay to the fullest.
Godspeed.
A former student of Army Public School, Bolarum, Chembanda Vidul Thimmanna, has topped the All India merit list of Technical Entry Scheme (TES) to join the Indian Armed Forces.
The youngster is the son of Col Chembanda M Thimmanna, Shaurya Chakra, who is currently posted at the Military College of Electronics and Mechanical Engineering (MCEME), Secunderabad and hails from Kodagu.
Last year Vidul Thimmanna had cleared Class 12 examination with a score of 97 per cent and is now pursuing engineering at Army Institute of Technology, Pune.
How To Prepare for SSB Interview: