Recently Priyanka Rathore (Merit Out twice from Navy Technical and Once from Army Non – Technical), a candidate had taken psychological assessment from me and was marked as a borderline case. I had no other information about the candidate and just had her psychological test responses. The report was mailed to her and a few days later she called me to check what was wrong with her responses. That was the first time I was talking to this candidate and the discussion revealed that she had been to the SSB on four occasions and on the first occasion she was conference out and in the last three occasions she was recommended but was merit out.
Conversing with her for 10 minutes, I realized that she is good in communication and was logically explaining things. However, her responses in the psychological tests were superficial, incomplete and were of low level. Apparently, she had taken coaching from a retired service officer who was never part of the services selection system.
I thought, it is necessary to explain the selection process once again and how one can benefit/lose from coaching. As most of you know there are three techniques of assessment following in the SSB, namely the Psychological tests, the Personal interview and the GTO testing. At the initial stage all the three assessors do their assessment independently and in the board conference they discuss each case and arrive at the final decision.
The point to know is that it is not necessary for a candidate to be cleared by all the three assessors at the initial stage. Going by my statistics, about 80% of the candidates who get recommended at the SSB are cleared by only two assessors at the initial stage. About 10% of the candidates are cleared by three assessors and the remaining 10% by just single assessors. Further, all the candidates cleared by all three or only two assessors comfortably make in the merit list. It is those candidates who are cleared by a single assessor, who normally get merit out. This being true, candidates must try and master the two easiest techniques which are psychological tests and the interview so that they secure their position in the merit list. It's precisely because of these reasons that Scholar Buzz started this initiative of providing Skype interview session and psychological test assessment.
Obviously, the candidate described above falls in this category. Incidentally, the psychological assessment of this candidate revealed that she is a high borderline case as some of her responses were not up to the mark and were a result of poor coaching. It is evident that this candidate has been doing well one of the other two tests GTO/Interview and stands a high chance of getting into the merit list with a little bit of polishing in the psychological tests. All such candidates who are getting merit out, may contact me on 7798540998 for a free counseling session where in I can understand their area of weakening and tailor a specific intervention so that they get through the SSB and achieve their dreams.
TO CRACK THE SSB INTERVIEW, GET THE 16 HOURS POWER PACKED VIDEO LECTURES ON SSB BY DR. CDR. NK NATARAJAN
A PRODUCT TRUSTED BY THOUSAND'S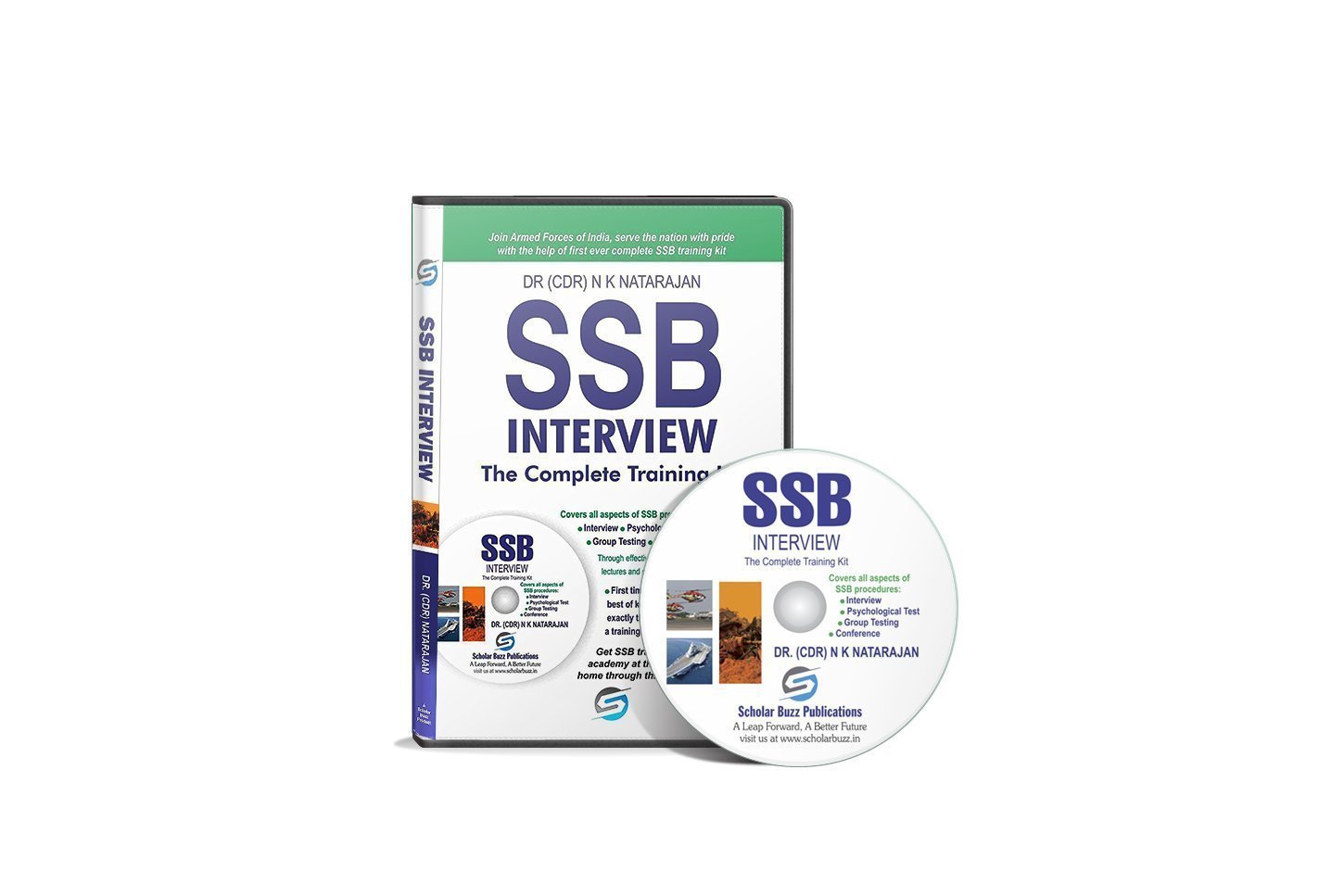 TO AVAIL THE PSYCHOLOGICAL TEST ASSESSMENT AND SKYPE MOCK INTERVIEW WITH DR CDR NK NATARAJAN CLICK HERE
Benefits
Spot-on and Correct your Faults
Learn Qualities that you Lack
Learn how to Improve your Responses
Gain Confidence to do Well in Psych Tests
Get Better Insight into your Personality
Advise on response Modeling
Make a Convincing Story of Your Life
Boost your Confidence for the Actual Interview