It's been nearly 7 years that I have been working towards helping defence aspirants achieve their dreams. I have been a lucky few to have been blessed by the almighty in getting some success in this endeavour. I started my journey by writing a Book by the name 'SSB Interview: The Complete Guide' in 2011 and I can proudly say that this book stands tall even today with an annual circulation of almost 22 thousand copies. Hence, I can say that being in the pinnacle of success is not by coincidence. Down the line, I realized that SSB tests being practical in nature it may not be possible for a lot of aspirants, at least for the fresher's to assimilate everything. Hence, in 2015, I decided to come out with a video tutorials where in all the tests are demonstrated practically and the strategies explained visually. I was the first one to come out with such a product in the entire country and I am once again thankful to the almighty that this product too found immense utility and hundreds of aspirants got benefited in the last two years. This product found special space amongst those who couldn't go for formal coaching, owing to education or job. As the product reached the hands of many aspirants, I started getting request for regular feedback on their psychological responses. To help them, I even started a WhatsApp group and soon I had to respond to four groups as a group can't have more than 256 members. Handling nearly 1000 candidates and giving them feedback in WhatsApp was getting on my nerves and slowly I had to withdraw. I also felt that several good candidates are over practicing and getting mechanical in their approach. At the request of aspirants in my group I conducted personal interviews using Skype which could be seen online by others. But, I soon realised that neither I was very comfortable not the candidate was, in asking/revealing a lot of personal questions about himself/herself and the family in front of everyone. However, I also felt the need for a one to one coaching for Psychological tests and the interview.
I always believed that coaching classes corrupt the thought process of the candidates as they tend to impose the imagination of the instructor onto the aspirants and most often than not, the aspirant responds like a robot and loose his/her own imagination which is most harmful. We as assessors at the SSB can easily catch this and this reduces the chances of a candidate to a great extent. Realizing this and my limitation in helping large number of aspirants, I started another online service wherein aspirants can take a mock psyche test and also mock interview using Skype. Yet again, this became very popular and many aspirants got success. Many repeater candidates benefited and some cleared in their 12th and 14th attempt. However, soon I wasn't able to handle even this load as each test, be it psychological or interview, would take 1.5 to 2 hours. I then included in my team a colleague of mine who worked with me in 33 SSB, Bhopal as a psychologist and we started supporting the growing number of candidates.
All along, I was under tremendous pressure from aspirants for a personalized coaching. There were instances when some would find out my address and land up in my house without information and they having come, I would have no option but to keep them in my house and coach them. Many found success through this route too. Ultimately, I realized that while many got success by just reading my book, the numbers grew when the video lectures were published and it further increased when I started online services for mock psychological test and interview. But there were also many who actually needed personal coaching as they were not able to get success despite trying all available options. Finally, I took a referendum from the aspirants who were associated with me and they also strongly felt that I must start one. In the end, I took a call in 2017 to start an academy myself.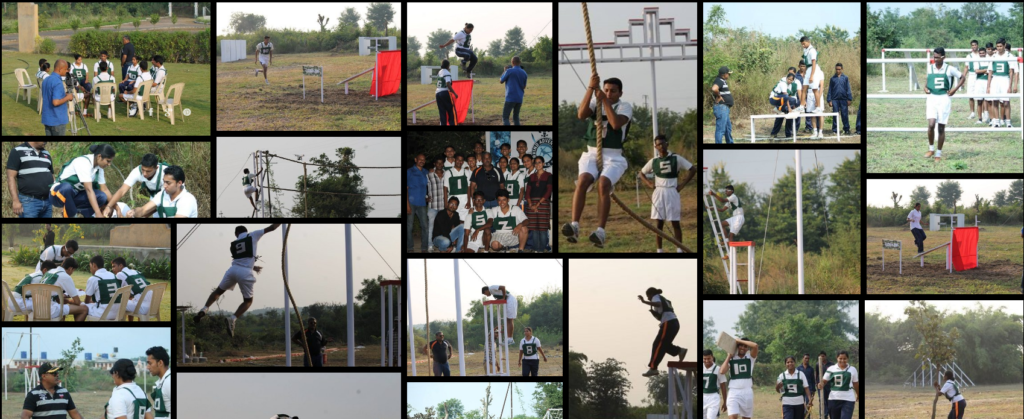 Why academy?
I realized that while the best would pick up the necessary learnings from the book and video and pull it off, there is a vast majority who prefer learning by doing. This has been amply proved by the theory of multiple intelligence. No wonder many candidates have been requesting me for personal coaching. Further, screening has remained a mystery and a nightmare to most candidates. Despite my several free videos and articles on PP&DT, many aspirants have not been able to clear the screening. Perhaps, the answer is, intense practice under a qualified coach.
When I finally decided to start an academy in 2017, I started researching more on how coaching happens in other academies. Since, I interact personally with at least 4 candidates every day who take psychological assessment or skype interview, I gained a lot of insight. This led me to design a programme that will not only be unique but will be highly effective. Having understood what happens elsewhere and why personal coaching proves ineffective, I have endeavoured to put right resources and people in place and tailor a curriculum which will not only help the aspirants succeed in the SSB but will also prove extremely useful in their personal development and growth. I sincerely hope this initiative will help aspirants transform themselves into a great personality. I must say, I have been extremely lucky in getting likeminded faculty who showed faith in my conviction and joined this noble endeavour.

What is unique about AFPA?
As a first step towards maintaining a very high standard of teaching and personal attention, we limited the number of seats to just 25 in every batch. Secondly, we went beyond designing a curriculum that will just help the aspirants clear the SSB. We included a lot of modules that will develop aspirants holistically. Thirdly, since the academy is located in a military setting, we designed and developed activities that will give every aspirant an opportunity to live and experience military life. Fourthly, several of our faculties are going to be staying within the campus and be with you 24X7 and lead the way through personal example. Finally, the academy will stand by you even after you leave the portals and do the hand-holding till you get success. You will be constantly guided through technology and be available to solve any of your queries as our sole aim is to help you realize your dream and in an indirect way serve the nation even after retirement.
We would soon be starting the written coaching too and I am sure AFPA will be buzzling in the near future and emerge as a centre of excellence for defence aspirant. Do visit www.afpa.in to take look at the academy.