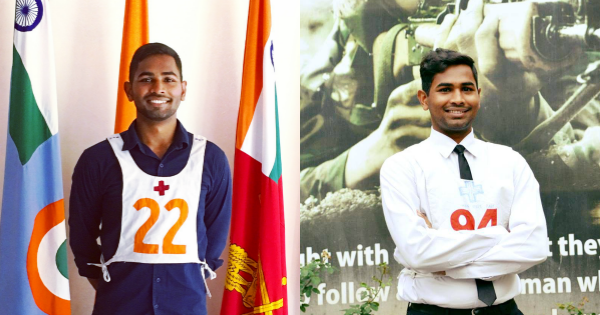 Hi all, this is probably going to be my last post on SSBCrack. The journey was filled with ups and downs. After getting recommended for SSC-Tech in Oct 2017, I couldn't join the academy. The subsequent months were filled with conference outs and screen outs before finally came Oct 2018 and I was recommended, yet again. I think October is my lucky month, haha. This post is going to be long so read it with patience. I will describe how I worked towards joining defence since class 12, how I prepared for my SSB, what changes did I bring in my life, how I prepared for SSB, my experience after getting recommended and finally, the contrasting differences I saw between the 2 times I got recommended and the times I was not.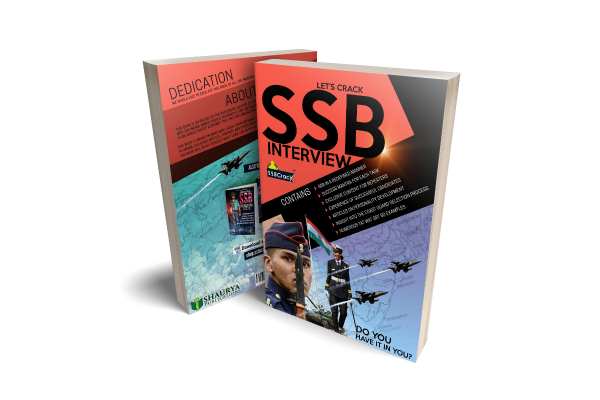 The Spark
I was not interested to join the defence forces till the time I was in class 10th. My school was situated in an Army base and I could see all the menial tasks that the recruits were made to do like sweeping, cleaning, etc. I wanted to be a software engineer. But it was in class 12th that my friends were applying for NDA. My friend convinced me that education after 12th will be free and I would be having a government job as soon as I pass out. Motivated by him, I too applied for it.
That was the spark which would ignite the fire in me and later make me passionate about defence.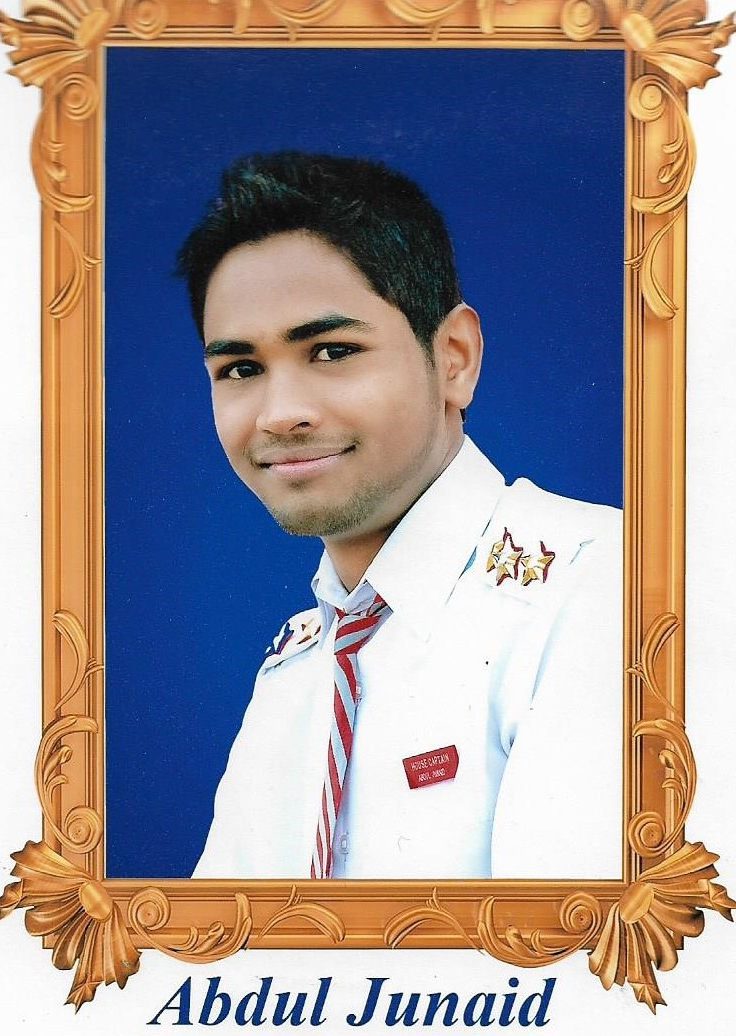 Exhausted by the innumerable entrance exams after 12th, even after giving NDA 4 times, I was not competent enough to clear its written exam. But I did clear the written exam to get an admission in an engineering college in my city of pearls. I was happy to join the college and get the Computer Science stream which would transform me into a software engineer in the future. Simultaneously, I started preparing for SSB from my 1st year of engineering as well.
The NCC
Already acquainted with defence life by now, I started researching more and more about it and started to gain more interest in it considering the things I could do for free and legally – like unrestricted firing, access to cutting-edge technology, para jumping and other adventure sports.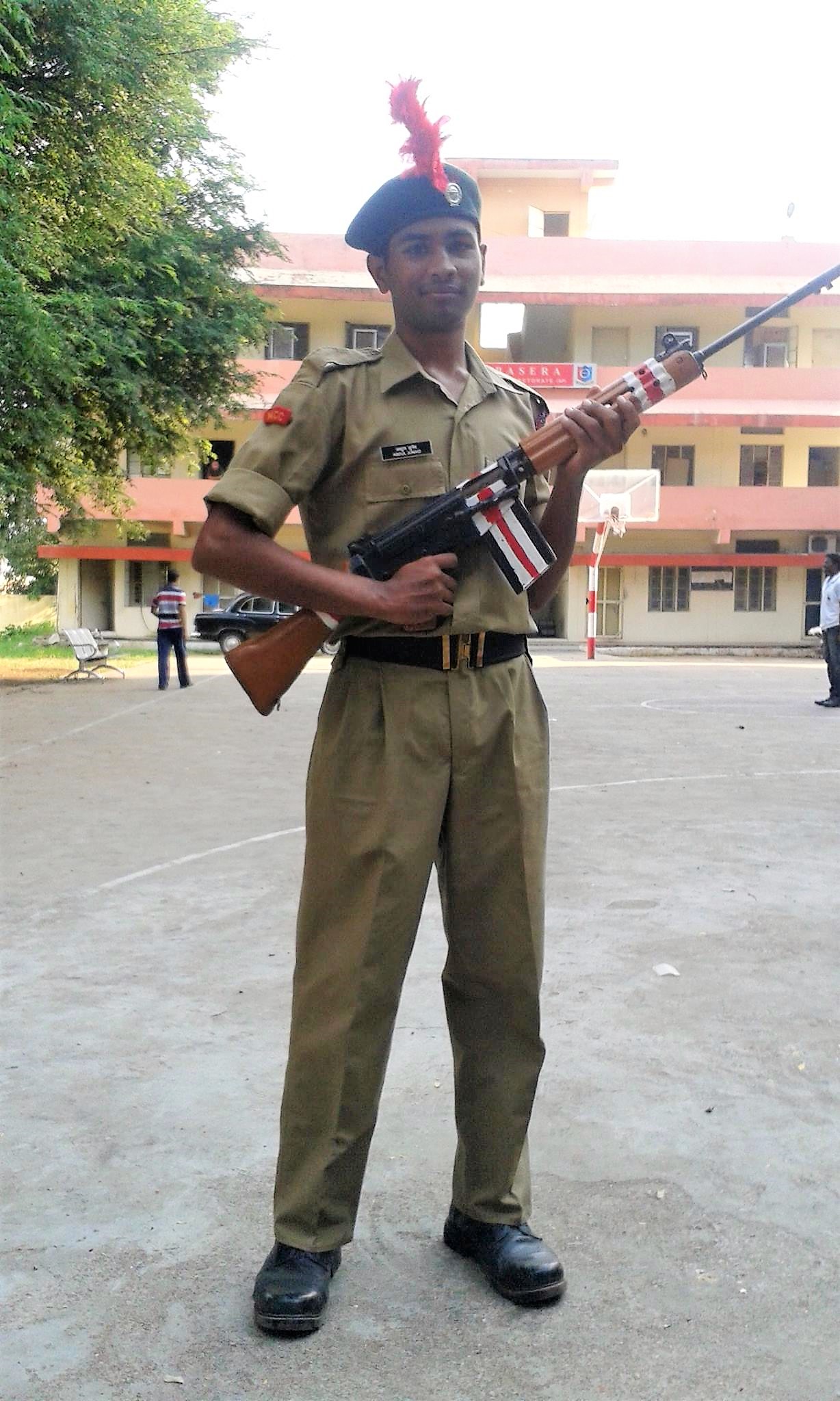 To have a taste of military life while studying, I decided to join NCC – which would make me eligible for direct entry and experience military life. I was in the Army wing for 1 year before moving to Air Wing from the next year till my final year of engineering.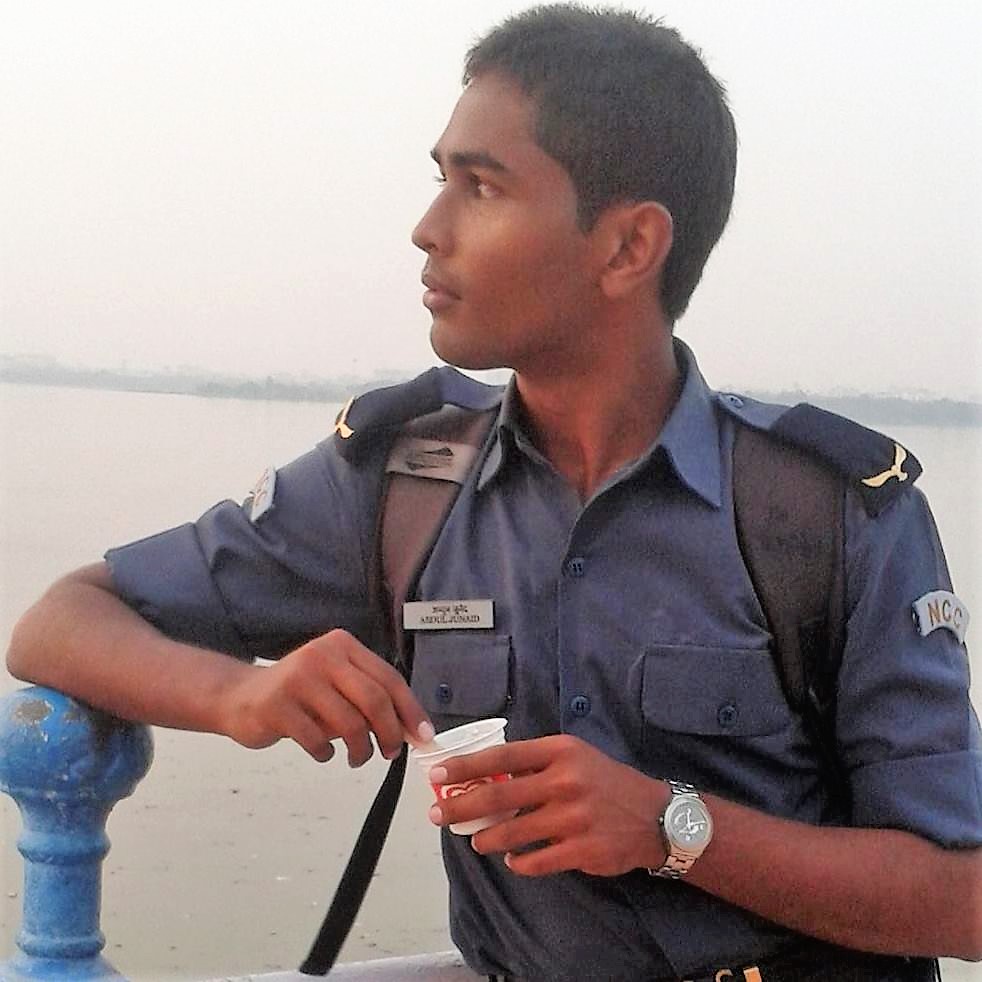 This was indeed one of the best decisions of my life. While all my college friends were enjoying their college life to the fullest, I sometimes used to attend classes in my PT rig and then run to the NCC parades after my college.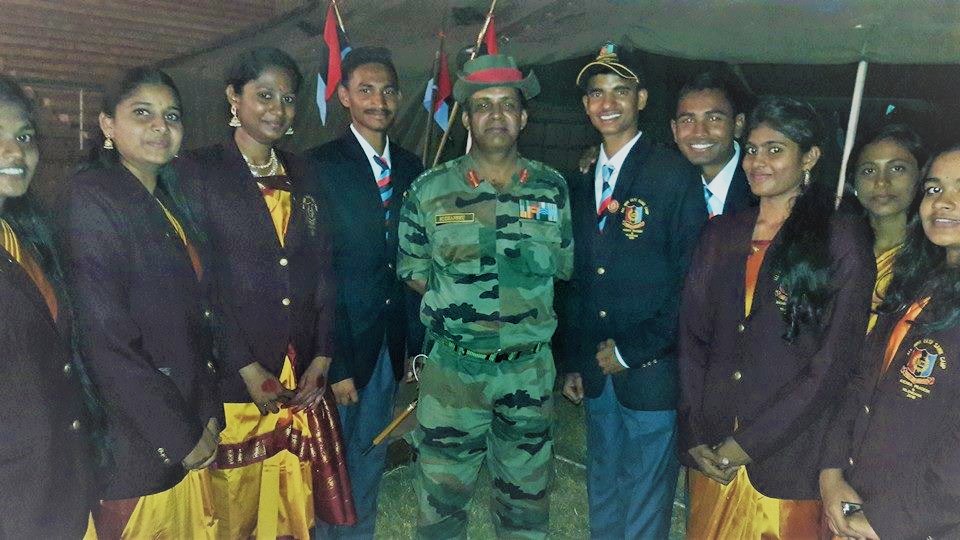 NCC taught me a lot and shaped me into a person suitable for the forces. I even attended various camps in NCC which included AIVSC, Para Basic and AFA Attachment. It taught me to make the best in limited resources and made me a person with good people and resource management skills. It made me value the little things in life which I generally took for granted. It was through NCC that I gained a lot of confidence to instruct my juniors.
By this time, I very well made up my mind to join the defence and take it up as my career.
The College
Now, when I look back to people who made it to NDA after 12th and compare my life with them, I find myself lucky that I got to enjoy the college life – which I can argue is the most critical part of anyone's life. I made some good friends who supported me every time. No doubt NDA guys would be better trained than me and be more professional, but who cares? We all will become officers one day after same training in the academy.
There were times when I used to miss classes for my NCC camps and these were the friends who supported me always during my tough times before exams. They were, and honestly, I too was stunned by my potential of passing a subject by just studying a day before an exam. But it would never have been possible without the support of my friends.
The friends I made have moved on to their respective paths in life and I will always cherish my memories of college life and am thankful that I got to experience civil college life which wouldn't have been possible if I had cleared the NDA exam.
The SSBCrack
While I joined the Air Wing, just after the next two days, I started writing on SSBCrack. This would help me in understanding SSB and the minute aspects of it. I would read the experiences of successful candidates and pull out everything in common from all their experiences and enhance that quality within me.
Writing on SSBCrack would again be one of the best decisions of my life. I would organise events in my college, every conversation was a GD for me – for which people started hating me, lol and by the time I was in the final year, every soft skill on my resume was the OLQs.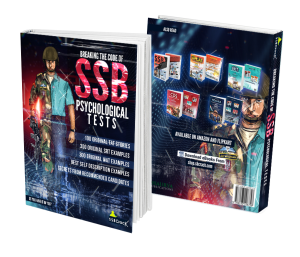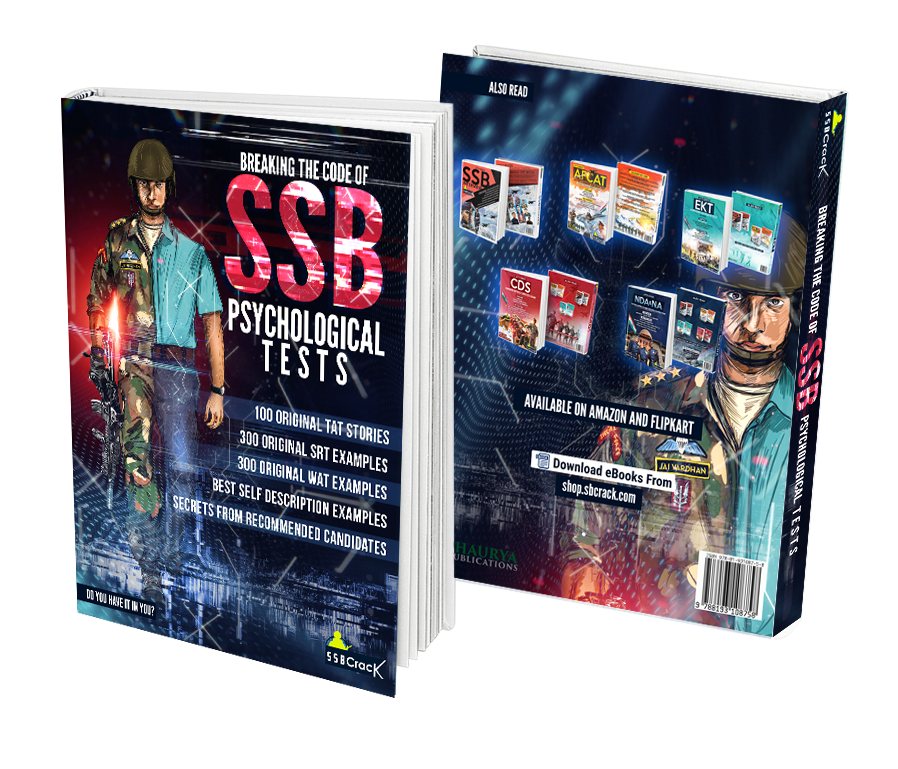 The Crossroads
There came a moment when I just returned from my AIVSC Jodhpur in October 2016 and as I jumped down the canter, there was my CO, standing in front of me. "Junaid, RDC jayega?", he offered me. I said "yes" in an ecstasy. But after thinking over it for the next 2 days, I realised I have semester exams coming up and I could not afford even a single backlog. Going for RDC meant missing my exams and getting unwanted backlogs.
The very next day, I marched to the CO's office and said – "Sir, this is not my cup of tea. There are many cadets who have been trying for RD for the past 6 months. I will not do justice to them if I storm-in as a wildcard entry". "Beta, tere YEP jaane ke chances zyada hai, nai jayega?". And there it was – another cross-road within the crossroad. Now I had to select between being the ambassador of the nation and not getting backlogs.
I very well realised that if I don't have a good academic record, I'm damned everywhere for not even qualifying the cut-off percentage, being an ambassador will not help me here. I took a pause for a moment and said, "Nai jaana sir". "Abey ye murga to keh raha hai nai jayega, us doosre cadet ko detail karo" my CO taunted me while speaking to the NCO. "Theek hai, mai teko force nai karra", he said. "Sir, but ek request, meko para bhej do". "I'll see", he said.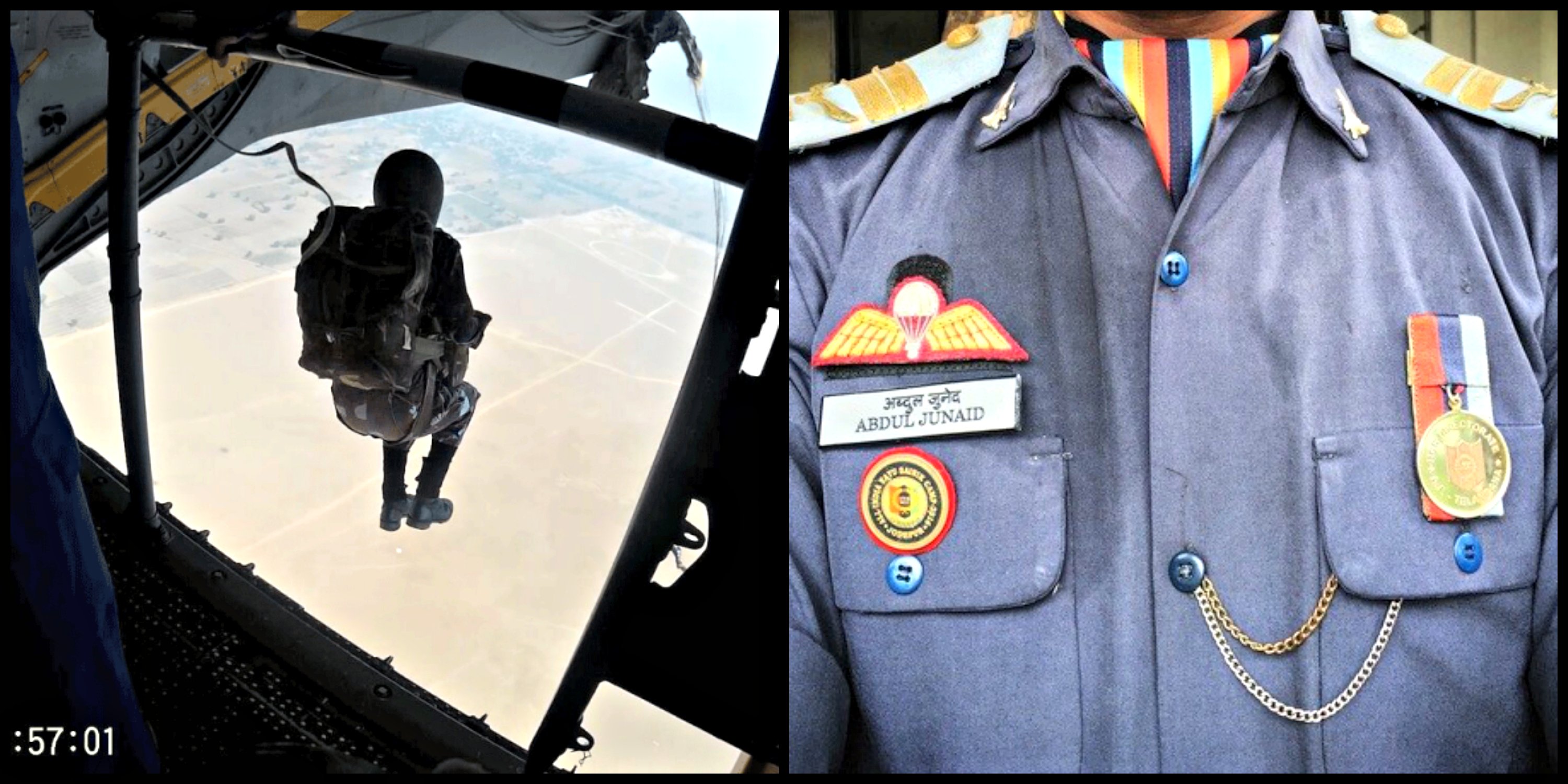 This was one of the toughest decisions of my life – to give up a chance to represent my country in a foreign land. But as they say – "It's not hard to make decisions when you know what your priorities are". This is one thing that I am really good at – prioritising my tasks which would ultimately help me achieve the bigger goal I had in life – to become an officer.
The First Attempt
Things went on this way for the next 2 years – balancing academics, NCC camps and SSBCrack at the same time.
By the time I was in the final year of engineering, I gave pre-SSB for UES-27 and had about 68% in academics.
I attended SSB interview for SSC Tech-50 in my final year. With little guidance from a retd psych and everything that I learned from SSBCrack from the past 3 years, I would consolidate every bit of it and go attend the SSB interview. While I followed the general tips to write psychology (which you can find online at many places), my interview and GTO were unplanned. I listened to the briefings very carefully and did as briefed.
Eureka! I hit the bull's eye in my very first attempt. I was disappointed as no one from my batch would be there with me but I did make some good friends in medicals who have completed half of their training in the academy as I write this.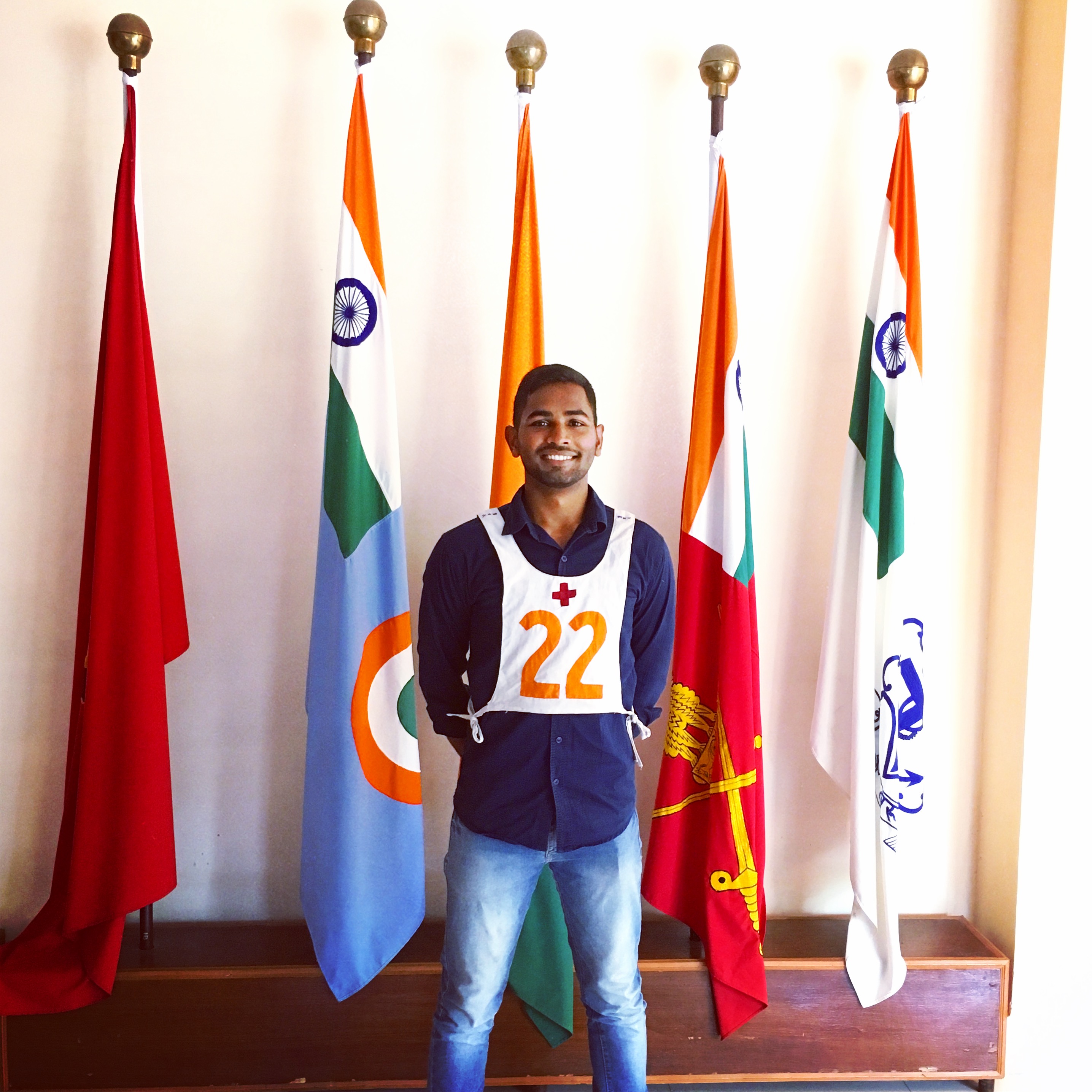 Read: Recommended From 14 SSB Allahabad in 1st Attempt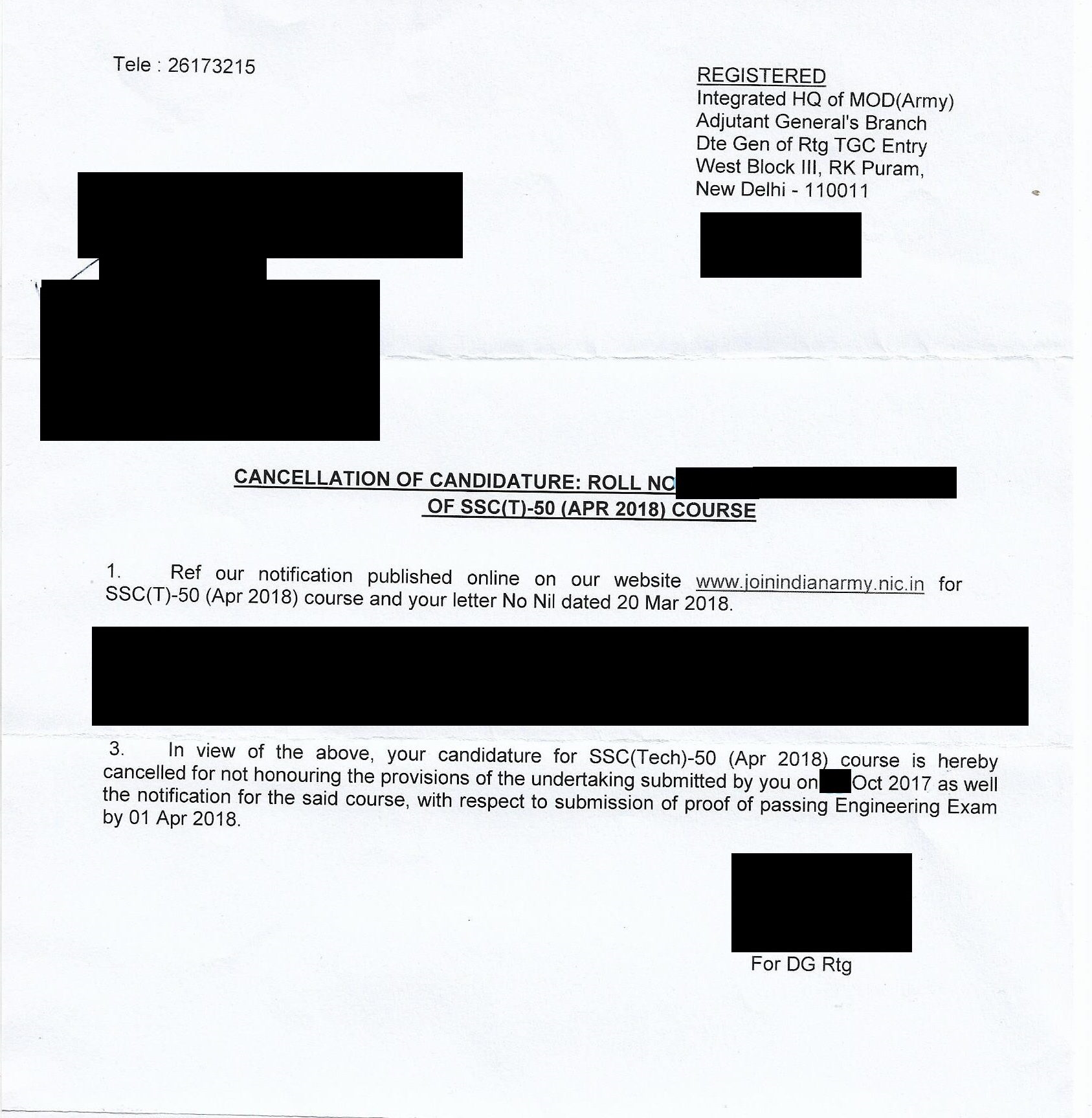 Unfortunately, I couldn't join the academy in April as my exams were in May. Also, I started getting attention from a lot of people, my Instagram messages would be flooded with questions and aspirants asking for tips. I shared everything with them but that elevated me to a level that I started to become a little overconfident which would affect my future performances.
More to this, I even received a candidature cancellation request for not being able to join on the said date. But, looking ahead, I decided to give more SSBs but couldn't clear the subsequent ones. I faced everything – getting conf out and screened out too.
The Next Attempts
In the next attempts, I would go on learning everything from the power-packed CDs and a youtube channel. During these attempts, my performance was not up to the mark. I became selfish in the GTO tasks, my psych responses were casual and my interview answers were sarcastic. There was also pressure of proving myself again. And at the same time, we had our college fest where I was the General Secretary of a club and was also involved in a startup with my friend.
It became hard for me to put my 4 limbs at all places at the same time.
I became desperate.
Else I would have to join a corporate, which was least of all that I wanted at that time.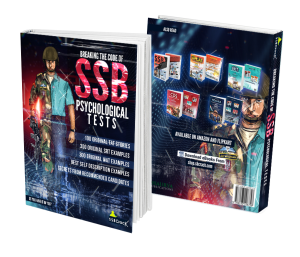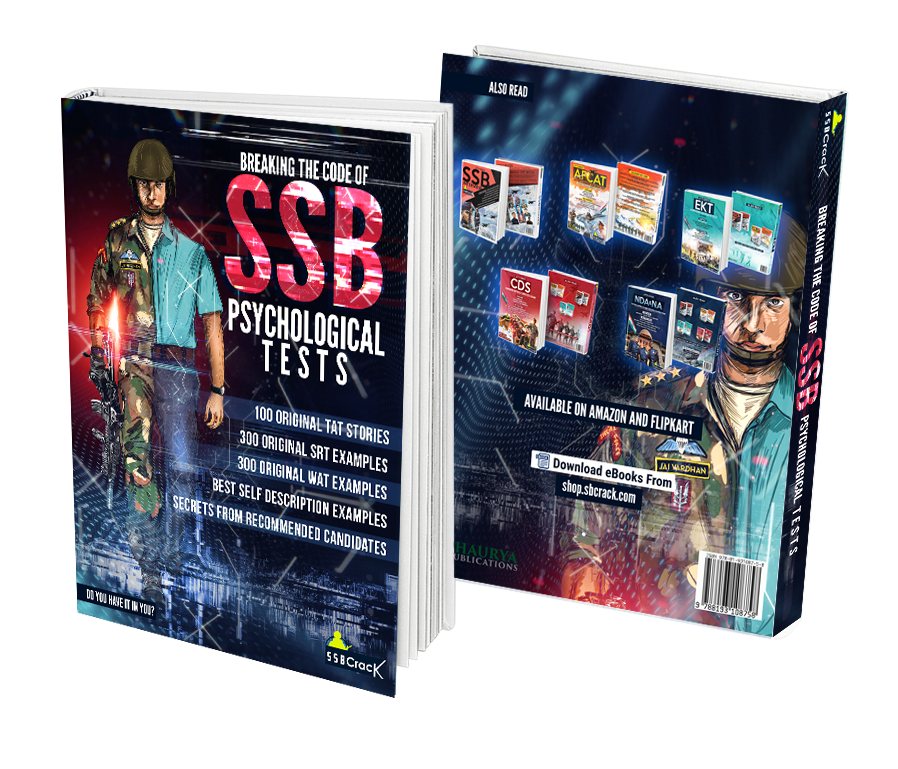 The Corporate
Grabbing the opportunity to attend a campus placement of a lesser known big multi-national company, I attended the interview. After 5 rounds of the interview spanning 2-3 weeks, I was the only one to be selected for this company which offered the second highest package to the students in our college placements. The highest package was 10 lac p.a.
Well, my luck had me here too and as soon as I gave the final exam of my final semester, I was instructed to join the company within 5 days. I was reluctant as I won't get time to prepare for SSB and taking 1 week leave every month for SSB would be very difficult.
I took the big step here and joined it – thinking one thing, always – if they don't allow me leaves, I would resign right away.
But I must say that I was in one of the best companies in the industry by the standards, which, instead of rejecting employees' request, tried to look for a way around to find a win-win situation. My senior manager was very supportive of his team making a good career, not only in this company but in other too. This again motivated me to work towards presenting myself better in the SSB again.
The work culture here was also good and I virtually made up my mind for settling and growing in this company if things go south – I started loving my company.
Tip: If you are not getting recommended in SSBs, don't stay idle. Instead, look for a job or work upon improving your skillset or just do something. Just don't be idle and don't be a burden on your parents. This will have an effect in your SSB, too.
After 5 months in this company, here I was – a well earning defence aspirant working in a corporate where I got all the luxuries in stark contrast to the fauj. The money I would have made here in the next 4-5 years would have been exponentially higher than what I would have made as per 7th CPC.
But, yeh dil maange fauj – hence I gave another attempt where I would be recommended, yet again.
The Last Attempt
In my latest attempt, I kept all the points I learnt earlier in my mind. But not to forget –  I did a lot of practice for psych by downloading PPTs from the internet and assessing myself against time. It helped me in 2 ways – one was that it improved my handwriting and second that I could evaluate my own responses and present it in a more practical manner. I improved the way I presented my thinking and not my thinking itself.
Most of the things in the world have to do with how you present yourself, you see. The correct perspective matters.
Psych
TAT: In TAT, the problems in my stories were interesting – like getting stuck in a storm on Mt Everest, lawn catching fire, people bleeding after meeting with an accident, raising funds and awareness and so on. This gave me a wide window to make my solutions as practical and interesting as possible. I was more of narrating the story keeping myself in that position than writing it from a 3rd person perspective.
WAT: I kept my sentences short and crisp as per general WAT writing guidelines while breaking those guidelines here and there in between. I attempted 55.
SRT: I had practised SRT a lot. Again, instead of thinking from a 3rd person's perspective, I put myself in the situation and wrote what I would have done. I followed this template – "did this, did this, did this and achieved this" while remembering the final aim for which the task was started. I did all 60.
SD: I prepared an SD while asking about my friends' opinion on me. I didn't ask from my parents as I very well knew what they think of me. I've formulated my manager's opinion based on his reviews on me. Neither did I ask from my colleagues because I didn't care what they thought of me. Someone wisely said – "tell me about your friends and I will tell you who you are". Might not work for everyone. I did not present any negative qualities in my SD, because, when given a chance to present myself, I chose to fill the space will all my good things instead of cutting good things and inserting bad things.
Interview
Interview: For the interview, I prepared a list of 60-70 questions and answered all with good reasons in front of the mirror but little of that helped me as my interview lasted for only about 10-15 mins. I was very tensed.
The IO asked me about my current job and salary. He pointed that I scored less in 12th. We talked about my father and his job. He also asked me what criteria I chose to accept a job in my current company and why I rejected a job offer which was paying me more than this and what my future plans were.
He then asked about all the entrance exams I gave. I said I didn't give any exam except NDA. He then asked how I got admission into the college – I said through entrance exam, lol.
Then he asked me questions about my hobbies and interests – the books I read, why I like stand-up comedies and about my startup, what sports I play.
We had a brief discussion about my service in NCC and what will I choose in the army. He also asked why I didn't join after the first time and what changes I made after that.
He also pointed out why my email id starts with 'jovial…'. I was shocked how he came to know about my email id. Then I remember the application form which we submitted in the beginning.
He asked me what's so jovial in your email id? I said sir jovialjunaid is the username I use on my Instagram and it was bestowed upon me by my school friends XD and I used the same in my email id. And since we cannot change email id on the army site after registering, I'm using the same. He also pointed out my marks in 12th from the application.
He asked what I do on weekends and probably touched all basic points from PIQ which I don't clearly remember today. And that was a wrap! Peeche mud, tez chal.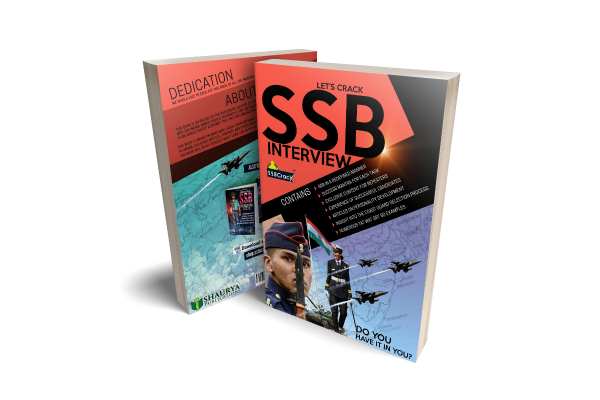 GTO
For the GTO, I prepared a list of 30-40 strong current affairs/news items from all fields which I could impose anytime, anywhere, relating to any topic. For e.g. any topic relating to international relations would definitely involve CAATSA as a hot topic. This helped me in GD, lecturette and interview as well.
GD: For GD, my points from above were helpful. I expanded the scope of discussion from the three leads to many more leads and included media, arts, sports, technology, environment, religion, politics, industries, economics, culture, education and society. My every point had a reason and an example – "this is so and so BECAUSE… for e.g. … "
GPE: The GPE was a simpler one as all except me in my group were screened outs. So yeah, I kind of got a good group too. I kept my priorities straight, accounted for all resources, kept final aim in my mind, accounted for the time and number of men and made sure I did not leave any task unfinished/unaccomplished. I presented my solution in points – for e.g. "I'll divide my group in 3 of 3 each, G1, G2 and G3. G1 will do this, G2 will do this and G3 will do this. I will stay back to coordinate and make sure everyone makes it on time and we attend the volleyball match 15 minutes before it starts."
Group Tasks: It is very simple when you see it as a series of games. Just remember one thing – your competition is not the people with you, but the 45 minutes time given to you. You have to make sure you solve everything in time and with everyone. Doesn't matter you lead or trail.
Lecturette: Same as I wrote in my previous experience too, I used BRIEF – Background, Reason, Introduction, End, Follow-up while inserting the 30-40 points I had made.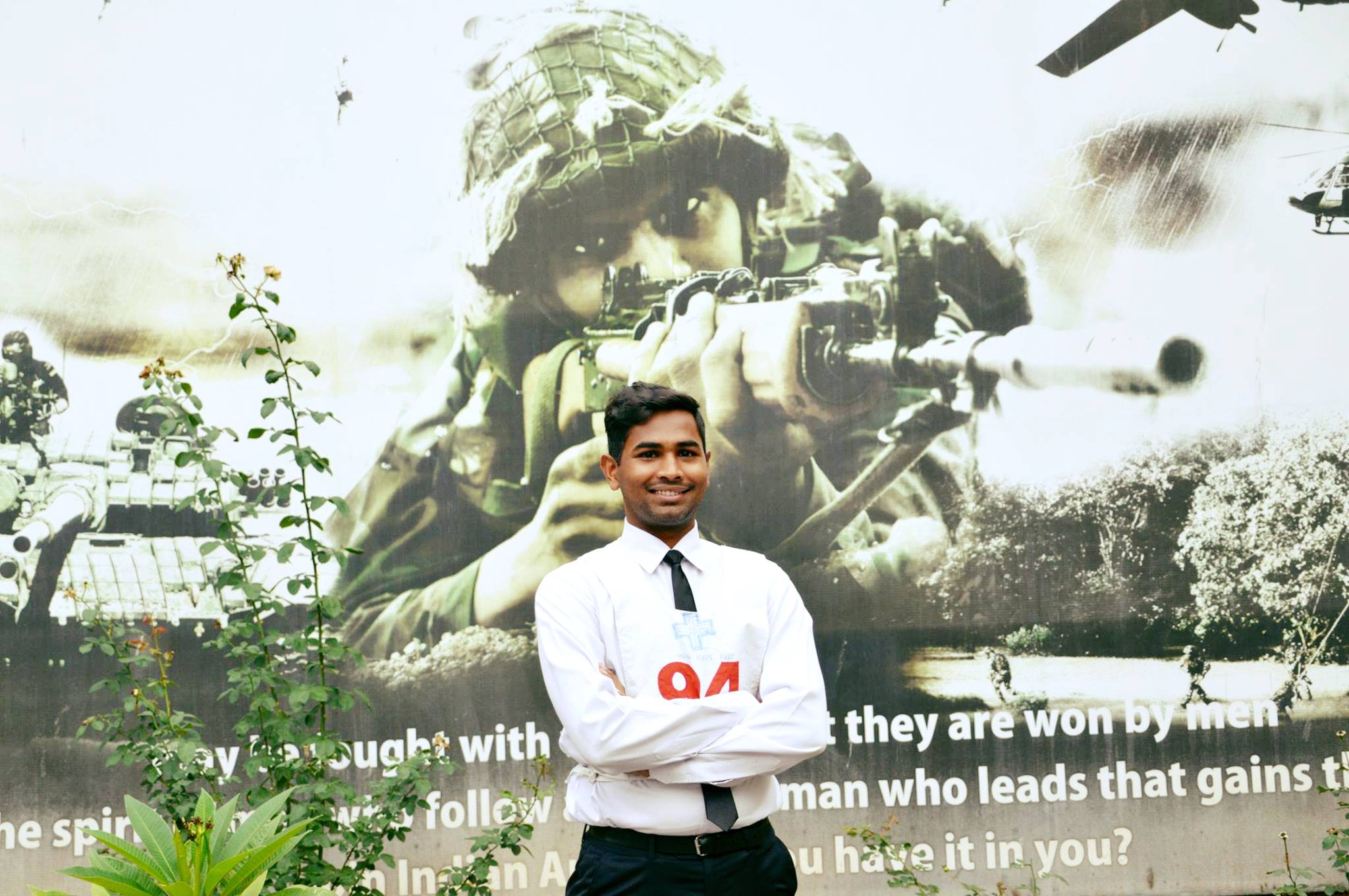 The Contrast
It took me a series of failures to realise my mistake. I looked back at my journey to recall what differently I did in my first attempt than in recent ones. I realised that my psych responses were very realistic. My GTO was very playful. My interview was a serious and honest one. And most importantly – I was calm and relaxed. First time, because I was still studying and didn't had anything to lose, last time because I was earning good enough and didn't had anything to lose.
Basically, I had a backup plan.
What I realised was that I was not following the briefing of the assessors while thinking SSB as a cakewalk. When the psych says they want to test your imagination, let them do it while you be as realistic and practical as possible.
When the GTO says that the tasks are a series of games, take it as you would while playing a friendly cricket match. Playing, all the while cheering teammates, shouting and being focused on winning, not on performing.
This is what I kept in my mind. And there was a sir from Indore whom I knew through NCC, who helped me realise my mistakes and put my performance in front of me like an open book. This was the second-ever time I went for a coaching, even though I believed very less in it.
The Dua
While I was struggling to clear SSB one more time, there were two more people who were sharing my struggles with themselves, unknown to me – my parents. They were constantly praying for me on the janamaz, unknown to me . So much so that they vowed to observe a day's roza and to narrate verses from the Quran. While I am not so religious myself, I fulfilled their vows along with them after they told me this.
Another person who was a constant pillar of support to me was my CO – Gp Capt Gill. He always helped me from everything in his capacity. He always believed in me, always picked up my calls and tolerated my silliest of doubts. Moreover, he believed in me at a time when I didn't.
While I say this, not to forget my friends who always supported me. You know who you are, I can always confide in you.
Your duas were always there with me and with your continued support, I believe I can scale even greater heights.
SSBCrack, obviously.
And finally, my senior manager who was very supportive of me following my passion after I informed him about this.
Thank You, all!
Lastly, I wanted to leave all of you with a few lines that have inspired me a lot. It is titled "if" written by Rudyard Kipling for his son who was martyred during WW1:
"If you can keep your head when all about you   
    Are losing theirs and blaming it on you,   
If you can trust yourself when all men doubt you,
    But make allowance for their doubting too;   
If you can wait and not be tired by waiting,
    Or being lied about, don't deal in lies,
Or being hated, don't give way to hating,
    And yet don't look too good, nor talk too wise:
If you can dream—and not make dreams your master;
If you can think—and not make thoughts your aim;
If you can meet with Triumph and Disaster,
And treat those two impostors just the same;
If you can bear to hear the truth you've spoken
Twisted by knaves to make a trap for fools,
Or watch the things you gave your life to, broken,
And stoop and build 'em up with worn-out tools:
If you can make a heap of all your winnings
And risk it on one turn of pitch-and-toss,
And lose, and start again at your beginnings
And never breathe a word about your loss;
If you can force your heart and nerve and sinew
To serve your turn long after they are gone,
And so hold on when there is nothing in you
Except the Will which says to them: "Hold on!
If you can talk with crowds and keep your virtue,   
    Or walk with Kings—nor lose the common touch,
If neither foes nor loving friends can hurt you,
    If all men count with you, but none too much;
If you can fill the unforgiving minute
    With sixty seconds' worth of distance run,   
Yours is the Earth and everything that's in it,   
    And—which is more—you'll be a Man, my son!"
Godspeed