Hello everyone, This is Shubhendra Singh. First of all, let me tell you why I had this madness to get into armed forces. It all started when I used to see my father dressing up early in the morning in the blue uniform, adjusting his nameplate over right chest pocket, polishing his shoes daily and every day, he used to shave before heading towards the job. There is a culture of section parties in Indian Air Force where all family members are invited to the workplace. In those early days of my life, I got a chance to see these beautiful aircraft showcased right in front of my eyes. I have seen numerous air shows and those moments bit by bit built this craving inside me to fly these vicious machineries with flash speed. Later my father was posted from maintenance command to a squadron and that airbase didn't have an hour of silence round the clock. There I witnessed most of the aircraft I  have read about during my upbringing. MiG 21, Mig 27, MiG 29, Mirage 2000, Su 30 MKI, AN 32, Hawk Trainer, C17, C 130, IL 76, IL 78, MI 17 V5 and many more. Getting up in the morning, there was flying. While going to school there was flying. I still remember one day I saw a  Su 30 going vertically right after the takeoff and disappears somewhere in the bright blue sky, I used to get goosebumps in those few seconds.
Every day whenever I heard engines roaring at the runway, I had to run out of my room and watch these aircrafts taking charge of the skies, I could sense an adrenaline rush in my body for that moment with a thought that I will bloody conquer you one day. As I entered my 12th Std I was waiting for the form of NDA 2 of 2013. I couldn't wait to crack that examination, I knew that NDA examination is not that tough but still I didn't want to take any chances. I prepared for that exam for like two and a half month rigorously. Appeared in it and cracked it with marks more than the double of cutoff (which are published months later by UPSC). I was preparing for SSB, even went for coaching. Received my call letter for AFSB at Varanasi. I was all pumped up. On a fine day, my mother told me to get my eye checkup done. I did so and to my surprise, I had myopic power of -0.75 D and -0.50 D. All my confidence shattered, I couldn't cope up with the fact that my AFSB is 20 days ahead and today I know I am not going to be a fighter pilot in any case.
I somehow appeared in that AFSB with lost confidence and was conferenced out on 25th Jan 2014. On the very next day, it was 26th Jan and Discovery was telecasting a show providing insights of NDA. I was having dinner that night and glued my eyes to the TV screen. I cried at that point of time and cried a lot that I have missed that fighter badge on my chest for my lifetime.
Defence Exams Online Courses
There, right there I decided SSB to crack hogi, fir chahe kisi ki bhi ho.
Next was NDA 1 2014, I appeared in that examination without much preparation cleared it and in the meanwhile, I started reading about the Indian Army and found so many great things about it. Somewhere within myself, I had to visualize myself serving in the army in spite of the Air Force. Shifting the source of inspiration was a bit difficult for me.
In the 2nd SSB at Bhopal My psychology went fine, my GTO Day 1 and Day 2 were awesome. I was able to figure out plan in almost all PGT. Even In HGT GTO sir stopped me after I have given the plan and asked others for an alternative plan, when no one else was able to do them, He asked me to put forward the 2nd plan and I did so which was executed successfully.
In the interview everything went fine from academics to family. Even GK questions, Scientific principles but I was stuck at explaining why I want to join the Army when I was so much inspired for Airforce. I have no clue how he managed to get that information.
In the conference, before I entered there was a discussion of more than 15 min. I realized that I am a borderline candidate. Once I entered the room a number of questions were thrown at me about SSB and full forms of 20 to 25 abbreviations. I answered them somehow and guessed some of them, then they asked OK tell us how did you prepare for SSB. I was so mumbled by that time that I answer it vaguely and that was the catch, my conference ended and the moment I moved out of the conference room I realized about the blunder I just did. I was again conferenced out and I knew it was that God damn conference of 10 min, where I just fucked up my whole SSB.
Then comes my last attempt for NDA in 2015, cleared it and went with all preparation to Allahabad SSB but I was screened out.
I did my graduation, B.Tech in chemical engineering from a government engineering college and in those  4 years I was preparing myself for the uncertainty in SSB's and a must backup plan, which was a job in my core chemical engineering.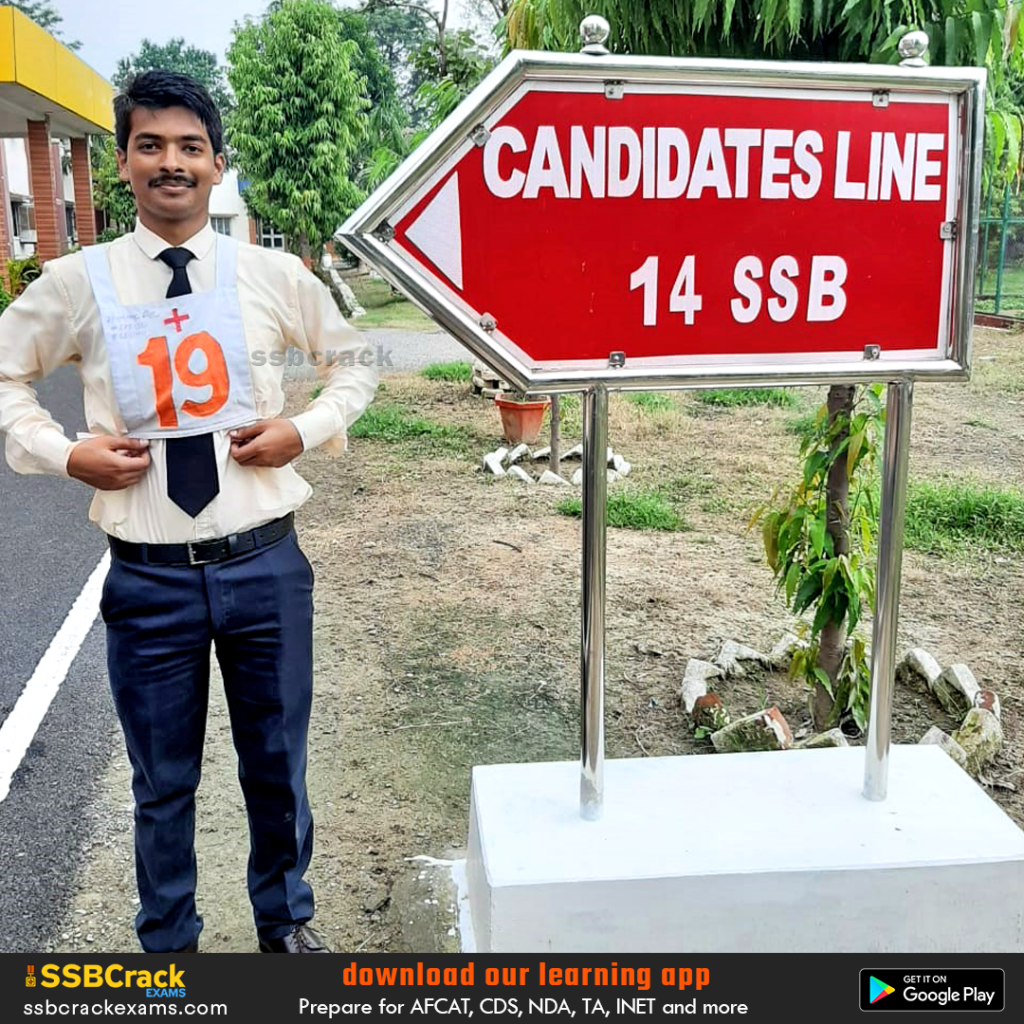 I did engineering with all my heart, learning about this whole new world of research and development also I was continuously preparing for SSB's, One of my friend in college put forward the idea of preparing for SSB on Sundays in the third year. The plan was awesome and we group of 3 people met every Sunday morning and used to do postmortem of SSB and practising all weak areas be it TAT, WAT, SRT, mock interviews, what to do inside SSB, what not to do and etc.
Now here comes the tragedy, CDS dates were released which were clashing with GATE 2019. I have prepared for GATE from my very 2nd year and this was my CDSE PC last attempt possible. I was placed in some good non – core company with a handsome package (I won't market it here). So I chose CDS over the GATE. Prepared for CDSE 1 2019 in last 2 months and cracked it. Again surprisingly my SSB was in Allahabad which I feared the most because last time I remember I was screened out when I came with full preparation.
Anyways, challenge accepted. I chose the date of 15th August 2019 for SSB. Meanwhile, I resigned from the previous company and got placed in a different company at a bit lower package but in technical profile. I joined it on 1st August 2019, underwent an induction program and after 2 weeks of induction I was transferred to the concerned department where my first request on the first day to HOD was to please grant me leave for 5 days. That day he was in a jolly mood (fortunately) and I packed my bag and left for Allahabad. Well, FYI I was preparing for my SSB even during the company induction program, making notes of every international event and going through my notes every day.
In 14 SSB Allahabad, a total of 34 candidates reported for screening, so it was kind of smooth and 18 were screened in, me with chest number 13.
Our Psychology Test was clubbed with NDA bubbleheads because of strength, which went smooth for me. I completed all the TATs wherein the blank story I described a personal experience. I completed all 60 WATs and 52 SRTs with sufficient information in Self Description which I wrote simultaneously for all 4 sections because I didn't want to lose any specific portion blank.
Just after my psychology, I was called for interview with the president of board, before I could celebrate my performance in psychology test. This shocking news was unveiled to me.  OK, I was making up my mind for that, going to washroom repeatedly. I was hell bent at that time – I have waited for you from last 5 years, aaj aap poocho sir, I will answer everything.
As soon as I entered the room, the first question was – what was your previous chest number?
Me: Sir 22 Sir
Sir: and How was your test in the morning?
Me: It was great sir, I have attempted as many questions as I could do.
Sir: OK Shubhendra sit down, there is a glass of water kept beside you, you can have it at any point of time whenever you feel so.
That's how it started and then he asked me about my job, where he asked me all sort of responsibilities as an executive. He asked me many critical technical questions about my job profile which I answered smoothly because I just had my induction training. He asked about the hiring process from the very beginning.
Then he asked about academics and percentage drop in class 12th which were quite obvious questions. After roasting me in academics he switched to family and asked my relation with them. Any kind of quarrel in family.
Now he asked about my friends, what did I like in them. What I didn't like. What did you do in certain circumstances when there is clash of opinion?
Now he started asking me GK questions which was my waterloo. African countries, European countries their capital and all crap. To which my answer was consistent Sorry Sir, I am not aware of the fact.
There he launched his Bramhastra, he said: OK Shubhendra, now tell me non officers PVC winners from indian army before 1999 war, Well you know about 1999 war?
Me: Yes sir, I know very well about kargil war.
Sir: OK fine, tell me about those PVC winners.
Me: Sorry Sir, I am not aware about it.
Sir: Ok, are there any PVC winners from the air force or navy.
Me: Yes Sir: Flying Officer Nirmal Jit Singh Sekhon from Indian Air Force received PVC in 1971 war posthumously.
He finally asked about US Iran issue which I have prepared during my induction training. I explained every bit of it to him.
Then He asked me my strength and weaknesses to which I responded that I can motivate people. Which was countered by him within a second and I was bloody prepared for it.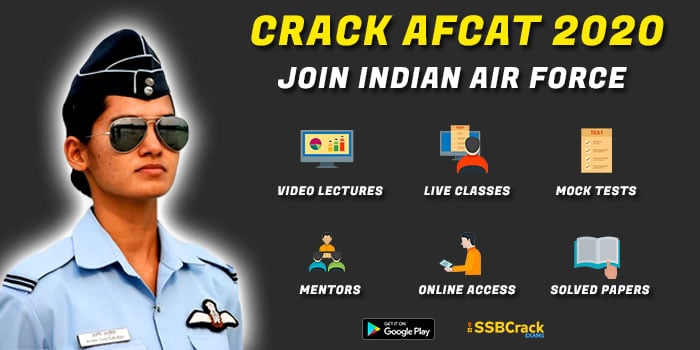 I started with all my stories from younger brother to friends then when I was School captain and rubbed his G spot like a pro.
Then he started asking me numerical calculations as volume of glass in cubic cm, questions related to discount of marked price. There I spent much time being quite solving all division and multiplication in my head and didn't utter a single word till the final value came. He further asked me any hobbies and I told him that solving Rubix cube and painting is something which I prefer in leisure time to which he started asking, do you perform painting with charcoal or something. I said, No sir I prefer landscape watercolour painting and sketches with pen and pencil.
Sir: OK Shubhendra tell me about your weaknesses.
Me: Sir I have bad handwriting which I would like to work upon and in basketball, I think it would be better if I can get better grip and control over the ball.
Sir: No that is not something which is going to affect you much, tell me some of your weaknesses which affect your day to day lifestyle.
Me: Sir, Sometimes I feel nervous.
Sir: Ok when in this interview did you feel so.
Me: Sir, when I was not able to tell the names of non-officers PVC winners before kargil war and when the volume of glass was asked in cubic cm.
Sir: OK Shubhendra in this whole interview, is there anything you still want to tell.
Me: Yes sir during the whole interview I was not able to communicate the passion which I have regarding armed forces.
Sir: Shubhendra, Trust the selection board we have been working in the same manner from many years, that is our job to figure out how much passionate a candidate is to join armed forces and we are doing it quite nicely.
And in that way my interview ended with lots of ups and downs.
I was free next day as I completed 60% of SSB in 2 days. We went out and had some great food and enjoyed a bit.
Day 3 was GTO 1 which started with GD on
I) Effect of tension between US and Iran will lead toa) Oil Crisis in the world
b) Warlike situation in middle east
c) Degrading US relations with other countries
II) Reason of rising crime against women
a) Male dominating society
b) Women Itself
c) Weak law and judicial system
Both GDs were good and we had a great discussion, then there was group planning exercise where I and Satyam Sharma (one of the group member) were sticking to our plans, we both giving lots and lots of logic supporting our plan. Though it ended on a happy note. Then there was PGT, in which I have given a number of inputs which helped us cross the obstacles but we were not able to complete the last obstacle so GTO sir pulled us off after some time.
Then we were directed to snake race ground where we pushed ourselves to get first position which was fun. Now it was time for HGT where me, Satyam and Tushar gave a cumulative idea and we crossed that HGT easily.
The last but very important test of GTO day 1 was conducted – Lecturette, Where the topic which I preferred was space exploration and because it was my area of interest I prepared it in a well-structured manner in those 3 min and presented in front of the GTO sir like a fine dish. I finished it with timely framed conclusion.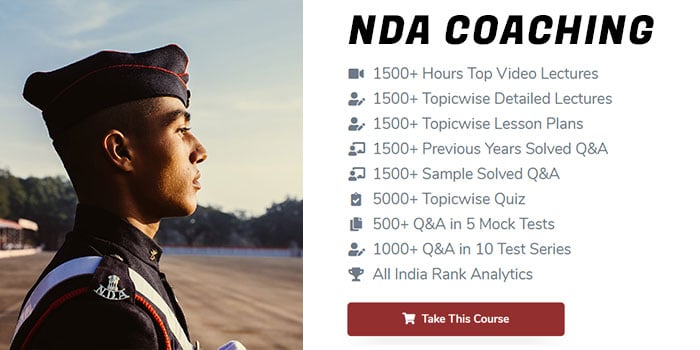 Now next day was GTO Day 2 where the first activity which took place was individual obstacle where I covered 9 out of 10 obstacles and that too because I tried 2 times in order to jump over the screen but failed, though in the third jump I managed to clear it.
The upcoming test was command task where sir called me in the ending and during the little conversation, I told him my achievements and my performance in the Interviews and psychology test. During the command task sir told me the problem, I gave my first solution just by looking at it.Now he asked me to give some alternate plan, which I gave in next 2-3 min. He told me OK any other Idea. I looked at it again and after a few min I gave my third plan. Then he instructed me that I cannot use rope now cross the obstacle with the first plan from midway. I again solved it. He said ok fine now you cannot use balli as well. I started sweating now because the situation turned horrible for me. I kept thinking of any idea possible. Sir started putting time pressure on me as only 5 min left, now 2 min left commander, 30 sec left commander and lastly he said 5 sec left commander, I shouted sir I will push the plank in between a minor notch provided and will cross the obstacle to which he said oh wonderful job commander, you may go now. I said thankyou sir and left the testing area with a wide smile on my face.
GTO sir called all of us after a while for the final group task where I again gave 50% of solutions and we all crossed that obstacle.
Finally sir sat down and said ok I am keeping this file aside and closing this pen, if there is anything which you people want to ask you can go ahead. I asked him sir how was your life different before and after joining Indian army.
To which he replied that earlier I was a human and now I am a gentleman. His reply was a jaw-dropper for all of the candidates sitting over there.
We all went back and everyone was making assumptions, iska ho jayega, uska nhi hoga and all shit.
 The conference again took 20 -25 min before I was called inside I said to myself just don't fuck this conference. I went inside and saw everyone dressed in complete uniform. It started normally with deputy president asking casual questions and then he asked me all questions which I was not able to answer during the interview I told those questions as well as answers.
He asked me if I have made friends in SSB and if so then tell their chest number, name and place from where they are. I answered him. His next question was who should get recommended. I said obviously me sir.
He asked me who shouldn't, I said in my opinion everyone is capable enough and my conference ended. We all were waiting for the results in the waiting area. President sir gave a closing speech and then one of the officers from board started announcing names the first name was Satyam Sharma and next was me I stood up and I couldn't sense floor beneath me automatically tears started rolling over my cheeks he asked us to step forward and wear the medical chest numbers. Everything was frozen in those few moments.
It was a moment of immense pride for me I wasn't able to compensate with my consciousness. It was that moment which comes to everyone's life and one keeps that memory in the safest location. While writing all this I can feel that similar smile on my face. It is that kind of a feeling. I received a call from that friend with whom I used to practice SSB on Sundays and that asshole told the whole universe that I have made it this time.
Next time I checked my phone there were more than 200 people who have messaged me and continuously my phone was ringing. Well, I underwent medical after that and was declared unfit at subsequent SMB, AMB and RMB as well. Day after tomorrow that IMA 148 course will be commencing and all my batch mates are joining it and I am still in my office writing all this to you all dreamers. It's just a matter of one day when all your hardwork will payoff, only challenge is to stick on that God damn path even after multiple failure and keep trying.