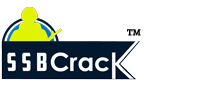 Hi Readers and followers,
This is an opportunity for our readers and followers including defence aspirants of various competitive exams to work with SSBCrack. We are offering you a golden opportunity to contribute your knowledge and skills with SSBCrack's readers and students. Now you can just work from home and earn while you learn.
Role: Online Tutor    Type: Part-time
For candidates with teaching experience in Maths, English, GK, Aptitude etc

Knowledge of whiteboard presentation, graphics pen, and screen recording software etc.

Impressive presentation skills

Knowledge of core subjects

What all you can contribute

Maths Lectures for competitive exams
English Lectures for competitive exams
GK lectures for competitive exams
Quantitive Aptitude lectures for competitive exams
History/Geo/Civics/Politics etc lectures of competitive exams
Role: Content Creator    Type: Part-time
Impressive writing and presentation skills

What all you can contribute

1. English Grammar

2. English Practice Sets

3. General Awareness

4. Defence Awareness Editorial Articles/Quizzes

5. Static GK Tricks/Articles

6. Reasoning Ability Tricks/Articles
8. Quantitative Aptitude/Military Aptitude/ Spatial Ability
9. History/General Science & Others
10. 10-12th Level Maths
11. Defence Notifications and updates
Role: Video Editor    Type: Part-time
For student aspirants only

Good experience in video editing

Can create educational videos out of texts, images, audio etc.

Knowledge of different video editing software.
Role: YouTube Host    Type: Part-time  
For student aspirants only

Good experience in video editing software

Good voice

Impressive communication and presentation skills
The job is "Work at Home"Payment Mode: Online Transfer (Monthly)
Payment: As per market standards/ Per article / Per lecture
We are looking for hardworking, dedicated and regular writers for the above-mentioned subjects/skills.
To Apply Follow the Rules:
Write a sample article on any one topic.
If you are applying for an online tutor job, record a lecture video
The content should be plagiarism free.
E-mail your write-ups to crackssb@gmail.com.
The shortlisted will get a confirmation email along with the company norms and policies.
Note: Articles which are submitted just for the sake of it and not with proper writing and presentation skills are rejected.