There is a famous quote of a famous book "The Alchemist" by Paulo Coelho:
'And, when you want Something, All the Universe conspires in helping you to achieve It'
Hello future officers, I feel privileged to have the opportunity to tell you about my story to join the Indian Army and the efforts that went into it. The first step was 6 years ago when I cleared NDA exam but couldn't attend SSB due to certain circumstances. During Bachelors, I got notification of UES. I prepared hard for it and was shortlisted for Indian Army. I went to attend SSB in Bangalore on 17 February 2015 and unfortunately, during that time, I was completely unaware about the procedure but still I got screened in. During next 4 days, I studied a lot about current affairs of that time and about Armed Forces but was conferenced out. It was really painful as I didn't foresee any reasons of my rejection. I was unable to handle this rejection and it made me down spirited for a few days.
Lesson learnt: Isn't it foolish not to learn about the selection procedure of one of the toughest recruitment process beforehand? You know the answer!
For first-attempters: First attempt is a golden opportunity. I would say that there are good chances of going in if you put decent efforts.
After my Engineering, I got to know about TGC-122 and I applied for it, few weeks later I got SSB call for the same in Bhopal and it brought contentment in me. Now I began to analyze the chances of getting in based on my previous experiences. I assumed that working a little than the previous time would pave me into success easily. So, I searched for coaching institutes in New Delhi and enrolled there. To this day, I regret that as one of the worst decisions of my life. Joining a coaching institute killed my conscience and I was made to think in a way which they wanted everyone to think. This is not only deterring my abilities, but also diminishing my confidence levels as I could not keep up with their 'trained' methods of cognition. I had to mug up so many models of TAT & WAT and attempted SSB Bhopal.I was necked out the very first day.
Lesson learnt: Coaching is something that helps you in pushing your limitations as a person in achieving your goal. But, as the businesses are prevalent, it is rare to see any support to a candidate. Instead, one is coached to remember and memorize methods and models which would only take you a step away in the other direction. Let me narrate an anecdote, Every time I see a picture showing a cricket playing scene in TAT, I was asked to remind myself of Sachin Tendulkar imagine him parading his batting skills in his favorite ground. When I went to the SSB, I did the same ignoring the subtle differences in the picture displayed.
I got a job offer from a company and joined the corporation and I also started CDS preparations. I gave CDS, it went really well and after few months of waiting, I got a call for SSB. I started preparing for SSB, practiced psychology test, prepared lecturette topics and current affairs. Whenever I got free time from my busy schedule in office I prepared for my SSB. I took a leave for 5 days and went to Allahabad travelling for 36 hours without a hint of tiredness as the excitement of SSB took me over. Next day, I got screened in and I was a step closer towards my dream. During psychology test, due to time constraints, I was anxious and couldn't let my mind run. I ended up attempting illogical and preconceived answers in WAT. Also, my performance in Interview and GTO was worse than expected. I got conferenced out and I travelled those 36 hours to Mumbai, but this time, the journey was so tiresome after a few hours.
Lesson learnt: Ingenuity matters; SSB is one of the procedures where you will be analyzed for being you by various well-established techniques by experienced assessors. If one goes in with pre-conceived notions, also make sure to get your heart broken in a very nasty way.
Have you ever heard 'Imitation is the death of Knowledge'? Joining a coaching center exactly does the same as long as one loose themselves in the process. Just be inspired from the success and work on a way that fits you the most. Often people who imitate the successful person is likely to fail. This is more evident in the psychology test. An experience in GTO and Interview always helps. Even if you wish to seek help, just keep an advice in mind not to compromise your true self, always maintain originality of your responses.
I'd suggest a book 'An appointment with a Psychologist' by Krish Nair and Anoop.T and 'Breaking The Code of SSB Psychological Tests' by SSBCrack to understand the vulnerabilities that we possess and methods to overcome them. I also believe that it is available online for Minimal Cost.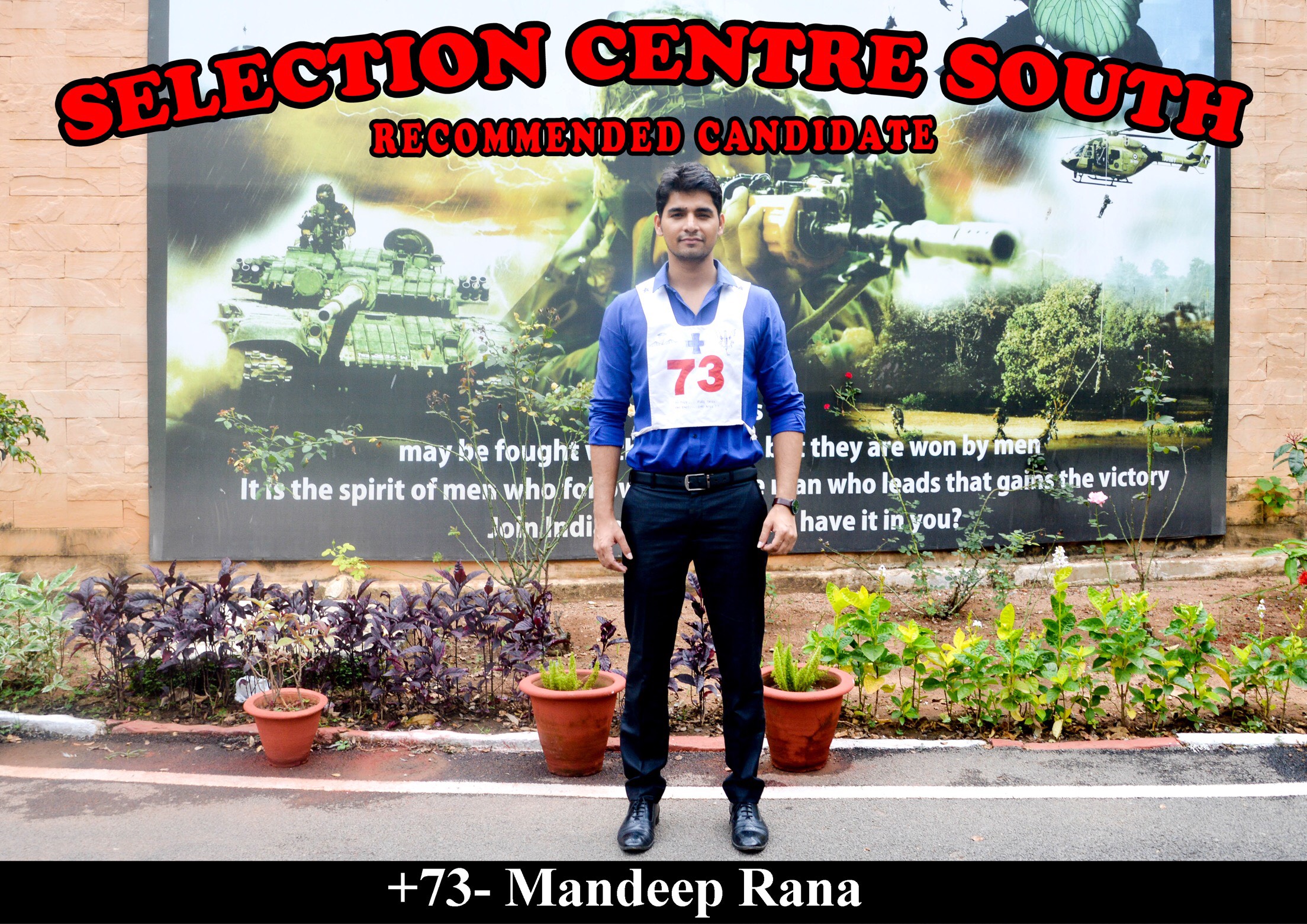 Here are the tips for modules of SSB that I feel would help a prospective candidate:
TAT:
Life has different ways of teaching different things to people and also not in the same way. I had to retrospect each instance of my life that is worth a memory to correlate them to the sequence of Problems, Actions and Positive Outcomes. Be it in any instance like, school camp, basketball tournament, volleyball tournament, vacations with family and friends, study plans for competitive exams, friends and family matters, each has an aspect, and poses at least a problem or a complexity for me to resolve.
I formed stories on all the events and framed it in a well-versed sequence includes 3 things – Problem, Actions, Positive Outcome. During SSB I tried to relate these stories with TAT pictures. For example, I was shown a picture where few students are looking at notice board. For that, I wrote my story on campus placement interviews where an imaginary main character saw a notice pasted on the notice board that a company is visiting the college for recruiting and how the character is planning to be successful in this Interview.
In another picture, a boy is talking to his father in a room. So, I wrote my own instance of how I convinced my father to study at Symbiosis Pune after 12th class.
So that's how I linked the TAT stories with everyday instances of my life. I would also suggest not to throw up everything about your instances in your life as this may put the entire SSB in jeopardy. But in general, try showcasing a positive sense and avoid social issues like stealing, robbery, rape, molestation, murder and suicide. Also, try to link your PIQ with Psychology test. Like, I mentioned Basketball, volley ball, weight training, Sudoku in my PIQ, and in TAT, I wrote most of my stories on them.
WAT: This is the most challenging test I found during my first few SSB attempts because here I used to give responses that are mugged up. As hard as it is to believe, I learnt more than 600 scenarios of WAT and I used to shoot the same during the test. Every time I encountered any WAT, then my first response was not my original one and to get rid of it, which I consider is very essential, I did brain storming exercises and concentrated on being original in many ways.Like, during one WAT I had to generate 5 sentences and I followed it for many days and it helped me in opening of my saturated mind.
Tips: Avoid words like I, can, should, could, may, would and third person like He, She in the sentences as it mostly shows uncertainty. Also, avoid advisory sentences, idioms and phrases to be on a safer side.Try to give short responses so that one can finish before 15 seconds.
SRT: This test, I emphasize again, would be easy if you try to be original and understand the limitations of you as a normal human being. Don't be a Superman here. Let's say you've encountered a group of armed robbers with pistols in their hands and they wanted all of your belongings and you were asked about your response.
Most Superman candidates respond that I will fight and snatch their weapons and make them run. Seriously? Fighting a group of armed robbers with bare hands? Remember that there is fine line between courage and stupidity so analyze the given situation and act accordingly.
This response is ideal in this case: I didn't make much argument with them, gave my belongings, later went to Police station, lodged FIR and helped Police to identify them.
Tips: Don't ignore punctuation as this has the ability to alter what you meant. You can do a lot to solve a given problem. But the question is, will you really do, or is it at least feasible to do all what you write? Write short responses to save the time.
SD: Seek honest feedbacks from the people around you. Friends, Teachers, Siblings, Parents, Colleagues, Boss and take their opinion about you. Like, what are the qualities they like and what they don't. I filled more than 3 pages about what my parents think about me, and around 2 pages with what my friends and teachers think about me. Later, I curtailed everyone's information to form a SD of my own.
Tips: Prepare SD beforehand and this is something that shouldn't be taken for granted at any costs.
After doing this I was almost sure that I will get through in my next SSB and waiting for my next SSB call and I got TGC 123 in Allahabad again. I had to convince my Boss for a 7 day-leave for SSB and then I booked my tickets and went to Allahabad. My train supposed to reach there at 5.00 and I am supposed to be at the center by 6. And, the train was late, yet somehow, I managed to reach on time and I was shocked to see more than 600 students on the reporting day and it made me nervous again. I did well in OIR, but being in a repeater group, I hardly spoke in GD and got screen out on the very first day. Although it was very painful to be rejected in the first day, I had to accept it and go back to Mumbai the very next day.
Tips: Don't be anxious and just concentrate on your deed. If not, pretend that you are the best among all of them.
I don't want to leave any stone unturned so I attempted CDS and AFCAT exams and cleared both. Now, I was very optimistic about SSB of CDS, AFCAT back to back. I choose my AFCAT Center in Dehradun in May 2016 and reached there with high spirits. But in an unfortunate turn of events, the names are mismatched on the documentation and I was sent back. I was so reluctant to go back but I had to. I left the place in tears cursing my ill-luck. But, you can never change the past and there is no point in crying over it. I went back to my work place and resumed my office work.
Tips: Fill the forms with extreme care. You wouldn't want to be sent home like this.
Before CDS, I had to attend naval SSB in Coimbatore in July 2016, I was unable to ask for a leave from my Boss again because he was already furious with my frequent leave for SSBs. So, I didn't inform my boss and went Coimbatore and attended SSB and got screened out and I came back on the same day and went office next day and told my Boss that I got sudden headache and that's why I didn't come office yesterday.
Then something strange started happening with me that despite of hard-work and well-versed preparations, I faced a long streak of failures. See them:
CDS SSB (July 2016 Bhopal)- screen out
TGC 124 (Oct 2016, Bangalore) – Screen out
SSC Tech (Dec. 2016, Bangalore) – Screen out
CDS (Feb 2017, Bhopal) – Screen out
TGC 125 (Mar 2017, Bangalore) – Screen out
I was at the lowest and most depressing phase of my life because these continuous failures were making me sleepless and I was not able to figure out the improvements I had to work on.The preparations for psych tests, GTO and Interview were in vain because I couldn't even clear the first step.
All I wanted for some time is to get screened in and then I got CDS SSB (July 2017, Bangalore). And this time, after 1 year of long wait, I got screened in. My confidence was on peak after it and I did Psych test with calm mind and first time I enjoyed it. In first day of GTO series I was good in both GD and gave logical points. But here comes the sad part. In GPE, in order to finish quickly I misjudged the scale given and made my plan according to it. Then in GD, I realized my blunder and in a second all my confidence came down collapsing. I ended up being quiet in GD to hide my mistake in front of officer. Then, I carried this stress in all further tasks and my performance was not upto my own expectations. I was conferenced out from here but at least, I got to know on which factors I still need to work on.
My life was taking so many turns and I got admitted in one of the top 30 Technological universities in the world for higher studies in Sweden. I have two months before leaving for Sweden so I left my job and instead of preparing for new life in Sweden, I was preparing myself for my next SSB, I knew it is my last chance so this time there should not be any room for the mistakes. I prepared for OIR by solving aptitude questions on regular basis, practiced psych test by taking care of the time, improved my writing speed and even tried to improve my handwriting to a legible level. I used same type of pen for 2 months so that I can have good grip on it and can save my few seconds during test.
I prepared myself for personal interview and recalled all my previous SSB interview questions and framed my answers, I refreshed my technical knowledge and practiced mock interviews in front of mirror, many times my siblings helped me being the interviewer and sometimes my friends.
I asked GD topics to all people I've met during all these SSBs of their batch and prepared all of them by making notes. I have few friends who want nothing else in their lives but to join Army. So, on mobile conference call, we used to have group discussion on any random topics. For GPE, I practiced few sets that I downloaded from internet, I prepared more than 100 topics for lecturette on which I can speak more than 10 minutes and practiced these with my siblings and friends. Here are a few topics that I prepared:
India and its relationship with Pakistan, Nepal, Bangladesh, Srilanka, Bhutan, China, Russia, USA, Israel.
Kashmir issue
INDO-US Nuclear Deal,
Terrorism
ISIS
Politics of South China Sea
OBOR
CPEC
String of Pearls
Paris Climate summit
Climate change, Global warming and Pollution
Tourism in India
Media's role
Women Empowerment
Crime against Women
Sports in India
Obesity
Make in India
Swachh Bharat Abhiyan
Land acquisition Bill
Corruption
Digital India
DRDO
ISRO,
BRICS
Net neutrality
Doklam problem
Qatar crisis
GST
Demonetization
E-payments
Globalization
India as a next Super Power
India seat in UN security council
E-education
Naxalism
Article 370
AFSPA
Sustainable energy
I ran daily and spent hours in gym to have good stamina, read daily newspapers to keep me updated with world. I kept hunting for knowledge about anything and everything relevant to Fauj.
I had my tickets for Sweden on 20th August and my TGC-126 SSB on 3rd August and was hoping to crack SSB in this attempt. I went to Allahabad and witnessed around 500 students and yet I felt confident. I gave OIR with a stress-free mind and later PPDT and narrated my story confidently and spoke well in GD after PPDT I was more than sure that I will be selected and it happened. Then in psych test I performed good and I still consider it as my best Psych test till date because I did 60/60 WAT and in every WAT, I used to have 3 to 5 seconds in hand, I did 60/60 SRT before time. I was called for Interview and it went for around 1 hour, I gave point replies and my I.O looked fairly satisfied with me.
Then comes the GTO,
My both GD was good. I spoke on all 3 leads mentioned, listened to others calmly and giving other members a chance to speak. In GPE, I made good plan and had good participation in its GD. In PGT, I was confident enough to do all 4 obstacle ground tasks and when officer asked me how much time your group need to finish all 4 and I said 20 minutes, he looked at me and said a yes. We were doing great as a group and kept crossing ground one by one. But in last one, he yelled that my time is running out, and was yelling at us to do fast, do fast and it brought stressed me out in me that was clearly visible on my face. With my over enthusiasm and excitement blew my GTO tasks after PGT my other tasks were good but in command task my GTO officer played the same time game and kept pressurizing me by criticizing my ideas of solving task due to which I was looking confused boy without any ideas.
On the conference day, I was expecting my chest number among the recommended candidates and when the results were announced, I was nowhere in it. I waited for a little while hoping that the officer hasn't completed the results. But it became clear that I was not selected when the officer declaring results walked away. I think this is the time I felt that my dream of joining the Army has come to an end.
I went home and then I decided to move to Sweden for higher studies as this is the next best option. I was ready to face everything and went to Stockholm leaving behind all failures. I unfollowed all SSB related pages from my Facebook account because every single post from those pages reminded me of my failures and a dream left unachieved. Life in Sweden here come on a better track and I was studying hard in the first few courses.
It's always wonderful how the almighty works. On a Sunday morning, I woke to a mail from joinindianarmy.nic.in saying that I have been shortlisted for attending SSB interview for SSC-T Army. I ignored the mail as the study schedule was very hectic and I wanted to concentrate on this. But after a few more days, I got another mail from the same that the reporting date for Army SSB is 22/10/2017 in Bangalore. A little thought of giving it a last shot crept into my mind as it was fortunately coinciding with my 2-week vacation. I was too busy to give a serious thought to it as the deadlines to complete certain coursework is fast approaching. But when the term is over 18th October, and I was free but all of sudden the thought of SSB gripped me and I started looking for air tickets to New Delhi. My brain was most confused whether to attempt this SSB or not as this would be last shot and I had to leave everything in Sweden to visit India. This confusion is inclusive of all the past 10 failures and the amount of money that goes with it.
Anyhow, I booked a ticket on 19th October to visit India to travel the very next day after taking consensus from my father who has been supportive to me during every step. I didn't tell anyone in my family except my father that I am appearing for SSB. Next day I put 2 pair of formal wears and documents file in my bag and flew to New Delhi from Stockholm, from New Delhi I had my other flight to Bangalore and I reached there on 22nd morning and had haircut and got prepared for the big day….
Current Affairs eBooks
11th Attempt :
On the reporting day, I saw 310 students but I told myself that I am trying to motivate myself that I am the one here to get recommend. After documentation, I had good sleep and next day I was geared up for screening. I never found OIR test challenging and this time too I did all 50/50 in both tests in half of the time allotted. In PPDT I made good story relevant to the picture shown to us and then in discussion I narrated my story confidently and had a good involvement in GD too.
Results came and only 26 candidates got screen in out of 310 and I was one of those 26 with a new chest number 25. I was happy yet I controlled my emotions because there is still a long way to go.
Psych test: It was really well and I was writing whatever first thought come in my mind. I did 60/60 WAT, SRT 45/60. The best part of this psych test was that I was not at all prepared for it and that was the only reason I was showing my real personality in my responses.
Interview: I was called immediately after my psych test for personal interview and was asked to go to commandant office. I waited 30 minutes before I was called in. I went in room and wished IO and then we had a confident handshake. We had 15 minutes conversation near to his table related to my interest in modeling (I am still unaware why he was checking my interest in modeling and acting). Then he asked me to sit on chair and started his first set of rapid fire that I answered in proper sequence and covered all questions. He asked me about Sweden, my studies, how I reached there. He then asked me about my family, friends and their good and bad qualities, about my hobbies and interest, about basketball and volleyball. My reasons of failure in last 10 attempts. He then asked me that which god I believe in the most, and I said that it's Lord Hanuman. He then said Lord Hanuman is here for next five minutes and you have to ask him 3 wish and he will immediately fulfill these wishes. I started thinking and he reminded me that I still have four minutes left. Then I said my first wish will be that Peace prevails everywhere in the world. The IO said Thataasthuvatsa. Now second wish, I said that my father got hit by bullet 2 years before due to which he is not able to walk properly so I want Lord Hanuman to make my father fit as he was 2 years before. He said Thataasthuvatsa. Then he asked about third wish saying that only 30 seconds left so I asked my third wish that Pollution nowadays is serious problem to world so let's remove it and save our planet. (He gave a big laugh on it). He then asked me many technical questions like CI and SI engines, 1TR, Gas laws, laws of thermodynamics, horse power, braking horse power, types of compressors, types of fits, bearings and applications and few others, I answered all technical questions that is my strongest part. He then grilled me on geography questions and gave me few countries and asked me to tell their capitals and their neighboring countries with their capitals which I hardly spoke and apologized for not knowing. He later asked me about Doklam and Rohingya Crisis which I answered in a legible way. Few question about Indian Army like regiments, fighting and supporting arms, EME, defence budget of India, names of 10 Param Vir Chakra winners, types of guns Indian army use, tanks and aircrafts and I answered all. Later he asked me about types of books I read, about my blank story in 12th slide, ask me how to arrange a Sudoku event in college if given a chance (I mentioned Sudoku in my PIQ). I told him that I know German and Swedish language so he asked me to give introduction in both language. My interview went around 2 hours that was lengthiest amongst the ones of my previous interviews. My IO seemed happy with me and asked to me to leave after knowing if I had any questions.
Tips: Honesty in responses, fill your PIQ with proper care because your whole interview circulates around this form. There are many sure questions that every IO ask so better if you prepare them. Learn more about armed forces, few international and national news, for technical entries brush up basic concepts of your engineering branch. Don't exaggerate your responses, give point to point answers to IO. Don't get into argument with IO as it projects rigid personality, control unnecessary body movements
GTO:
I was lucky that I got best and cooperative group I ever got in my all SSB till date. Our GTO tasks started with Group discussion on how to curb frequent train accidents in India and second one on why India got an image of polluted country by world. This time I was a good listener and gave my unemotional and logical opinions 3 to 4 times in both discussion topics.
Tips: While speaking never go beyond 30 sec mark, once you do that you make others insecure and they are naturally hardwired to be defensive to your opinion. Listens other calmly and never show disagreement openly. Positive and friendly body language.
GPE:
I understood model and read the manual carefully and later wrote a very concise and practical plan. Later in discussion I was confident in my ideas and other group mates supported my ideas to solve problems in given model. I helped my group by removing disagreement. Our GTO tried many times to pressurize us by mentioning time factor but our group was very sane and did not become a victim of his tactics. "Toast of Beers for my group members".
Tips: Listens to GTO carefully, while reading manual focus on time mentioned there, prioritize problems accordingly. Take given scale into consideration while calculating distance and time required to reach from one place to other.
PGT, HGT, FGT, GROUP RACE: This time I was very calm and composed in my approach and didn't feel the need to shout my suggestions instead I kept on analyzing the obstacles and as soon as I discovered the solution I implemented it politely by taking consensus from my group. When I was not getting ideas, I was very much active in helping other candidates who were proposing their solution. Here GTO's job is to put pressure on you and distract you and if you fall in is tactics then you are making GTO the Winner so keep doing your task with the same body language.
Tips: Cooperation is key of every group task, don't get loud on others.
Individual Obstacles: I did 14 obstacles this time so I felt all my past workout on ground and gym worth it.
Tips: Select your starting point from where you can cover maximum obstacles in a circular circumference. If you are spending more time on ground and less on obstacles then it shows you lack organizing ability.
Lecturette: I spoke on Climate change very confidently and covered whole 3 minutes.
Tips: Select your topic in 5 seconds from card and then divide the topic into sections like – Intro, causes, advantages, disadvantages, future and conclusion. Now frame your words and sentence and kill it in next 3 minutes.
Command task:
I got my task of good difficulty level and for once I was not getting any ideas from where I should start. I called my subordinates and proceed it. As I crossed my first obstacles, my GTO said the given structure turns red. So, I found new way out and went ahead, later he said I can't use rope. So, I solved that structure using plank and then he said you can't use plank. So, I solved it using bally given. He was timely criticizing me to check me how I react in pressure. But guess what, I didn't give a damn and was focusing on my job and solved it with same spirits.
Tips: Lead from the front, instead of sending your subordinates go yourself to cross obstacles. Don't succumb to pressure generated by GTO, maintained positive body language.
And now it comes the final Day,
Conference Day:
We all are dressed up nicely and went to a hall where an officer came and briefed us about the qualities they are looking for in a candidate. After that, we were called by one by one in conference room. My chest number was second from end (25). So, I had to wait long and then finally when 24 went in, I occupied the chair outside room, 24 came out in hardly 40 seconds and I was ready to go. But, they kept me waiting and I couldn't figure out the reason behind it. The attendant (jawan) who was letting us in one by one to conference asked me "aisa kya kar dia tune jo tere baare mai itna discuss kar rhe sahab log" (What did you so much? The panel are discussing so much about you?), then finally a bell sound and I walked straight to conference room and greeted President of board. Here's the conversation:
President: Take a seat Mandeep.
Me : Thank you Sir!
President: What are you doing nowadays?
Me : Sir, I am doing Masters in Sustainable Energy from Sweden.
President: Why Sweden? Why this course? Which exams you gave for it.
Me : Answered all
President: Tell me something scope of solar, wind, tidal energy in India.
Me : Answered
President: What are the types of wind turbines and why every wind mill has 3 blades?
Me : Answered
President: How can you use your technical knowledge in Army?
Me : Sir, in India there are still many places where there is no electricity reach so using my technical knowledge I will bring electricity there.
President: Your father is a police officer so why don't you try for Police services.
Me : Sir, I don't have interest in Police and to be blatantly honest I don't like police profession, though my father is in Police. My father works for the improvement of the society and wellness for the people, in his 32 years of police service he got 45 transfers and all because of the political pressure. He got hit by bullets twice on his duty and also got Police medal for gallantry but still he can't work independently and whenever he works by going against odds he gets transferred. So, my father never motivated me to join Police and encourages me for Army instead and being his son if I fulfill my father's dream then would be the biggest achievement of life for me.
President: What if you aren't get selected?
Me : If I make it then it is great but if not then I will consider this SSB as a chance to come back to my country.
President: What are your expectations from this SSB?
Me : Sir, I started my SSB journey from Bangalore and I want to end it here only.
President: Mandeep, suppose you are failed by one mark in this SSB and you have one chance to convince us to pass you. How will you do that?
Me : Sir, I give me grace of one mark and you will going to see best army officer you have ever seen in your entire life.
President : (With a big smile on his face ), Mandeep, You are living in Sweden from last two and half month and you lived around 23 years in India, what the difference you found ?
Me : Sir, I have experienced life in both country but I will say only one thing SAARE JAHAH SE ACCHA HINDUSTAN HAMARA.
President : He got a smile on his face and asked me "Any suggestions?"
Me : No Sir
President: Ok Mandeep, Best of luck for the results.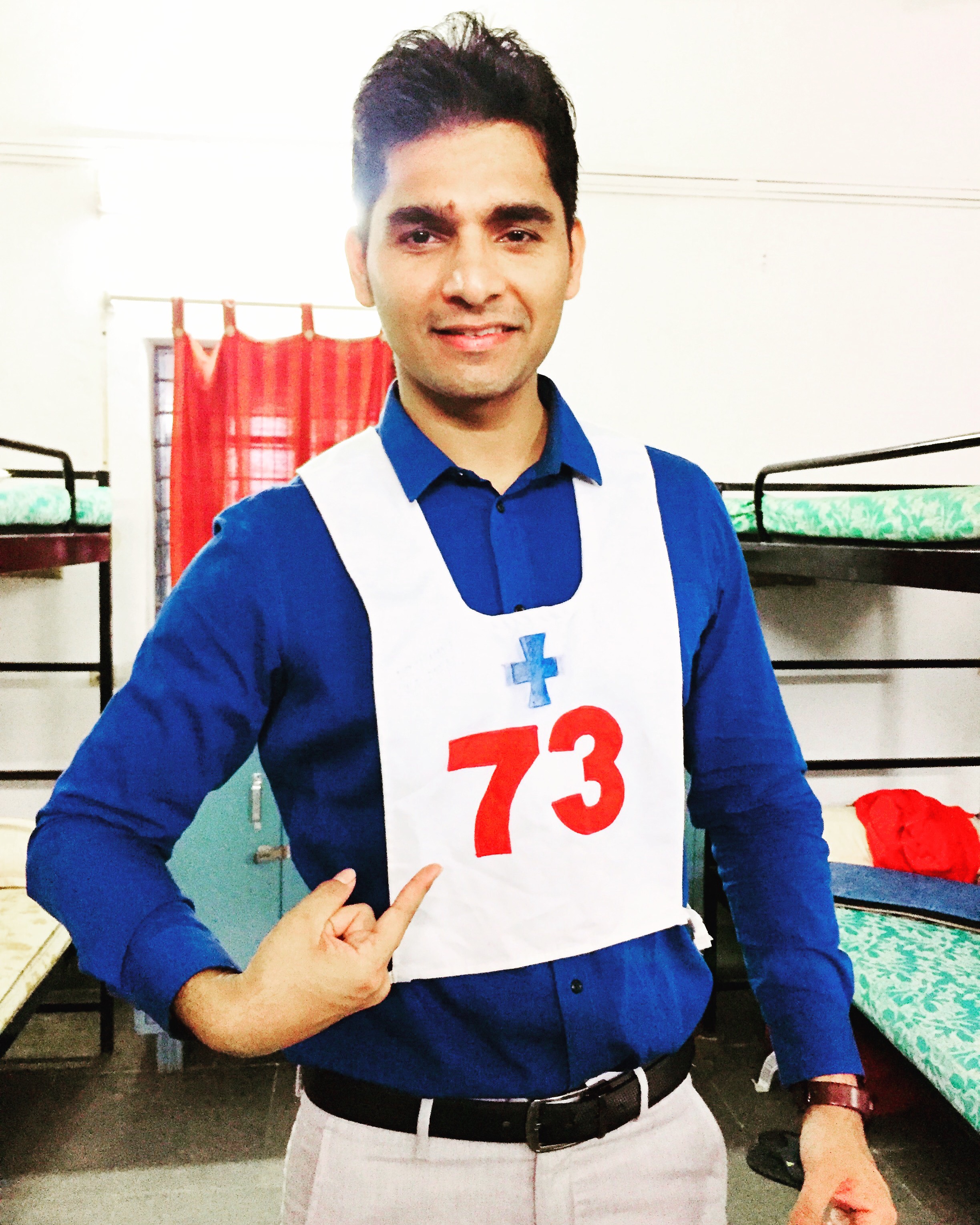 My conference went around 25 minutes and this is the longest I have ever witnessed in my life. And fortunately, it was my own. After 10 minutes, we all assembled in results hall and then an officer with a file came and suddenly a scary silence gripped whole room. He started with same outdated lines of SSB attempts by Sharukh Khan, Amitabh Bachan, APG Abdul Kalam, Cap. Vikram Batra and OLQs and then said result of this batch not good as only one student got recommended. I will call his chest number and that candidate will come ahead and speak his name, father's name and date of birth loudly. He opened his file and said"Chest Number 25", I didn't stand and he again called it out and then I stood up.
Have you ever stayed in hostel and been home after 6 months and eat your favorite dish cooked by your mother and feel that it's the best feeling in the world? Also, have you ever had a sibling tell you that you are the best sibling in the world and had your eyes glistened with tears? Then you would know how it would feel or at least comprehend to feel how it would be to achieve a dream after 10 disastrous attempts and getting in the last attempt of your life. I went on the stage and cried my name out with a shaky voice"Mandeep Rana son of Shree Premveer Singh Rana, 18th April 1994". The Officer had to ask me the reason for me crying and asked if I were a little girl? Then, he tapped on my shoulder and congratulated me.
I called my father and as he picked up I was crying so he assumed that this happened again and told me "koi baat nahi ye fail-pass to chalta reheta hai bete" (Don't worry Son! People pass and fail in it all the time). But, when I told him that I made it this time, he got emotional and congratulated me a quivering voice that I would remember for the rest of my life. I waited years to listen to this kind of happiness in my father's voice. My other family members were completely unaware that I was in India in the first place. When I called them from my Indian phone number, I told them that I got selected for Army and after hearing it they assumed that I am pulling a prank on them. I had to send them my location and my photo to prove them this.
Gamble but having this "+" sign on my chest is worthy of all the past and the pain it encompasses.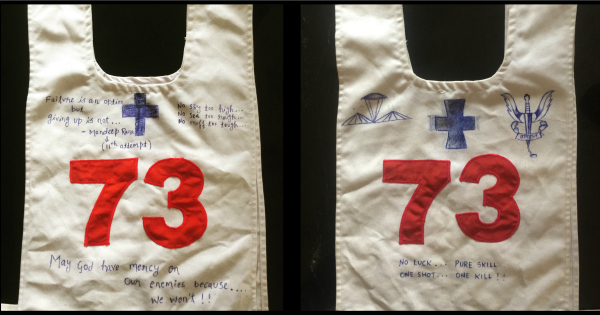 I added every detail in the process to emphasize how you will feel disappointed at times and how you have to be up-spirited during all the process until your final goal is reached. This also reminds me of a Greek saying, "Greater the difficulty, greater the glory surmounting it" and its stand valid in all the senses at every point of your life.
If you have any doubts regarding anything, I'd be pleased to help you not because answering every question is pleasurable, but to see every dream fulfilled is. Hopefully, I'd listen to your success story someday soon! Remember:
"A succession of eye-openers each involving the repudiation of some previously held belief"
JAI HIND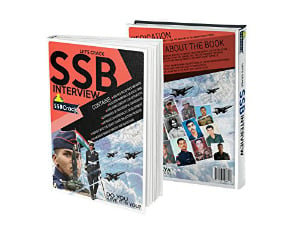 To crack SSB and AFSB Interview get "Let's Crack SSB Interview" Book from Flipkart. Trusted by thousands of defence aspirants
Also Download Helpful eBooks: