In this article, we will know what is PIQ form in SSB Interview and why it is so important in your SSB Interview Recommendation. We will also know the importance and significance of PIQ form. PIQ form is very important because it has crucial information about aspirant, also most of the personal interview questions in SSB interview is related to what you have written in your PIQ form. So do fill it properly and do not write something which you might not aware of, it may create a problem for you in the Interview. Below you can find detail about PIQ form. The basic PIQ form is of two pages, it includes questions related to your academics, relatives, self and other miscellaneous questions. Candidate must keep full attention while filling this form, write legible and to the point, do not overwrite and exaggerate personal information.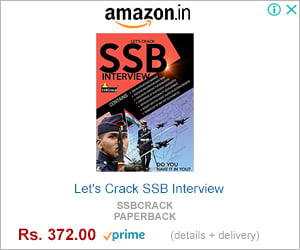 When PIQ form is filled in SSB Interview?
If your reporting time at SSB Centre is early morning, then your screening is done on the same day. In this case, PIQ form is filled out after the screening is done on Day 1 screening tests are done.
If your reporting time is in the afternoon or in the evening, then your PIQ form is filled before the Screening, on the same day if reporting after your document verification.
What does the PIQ form consist of?
The basic PIQ form is a two-pager questionnaire that consists of some of the basic details about you and your personal life. These questions form a base on your personality, whatever you write in your PIQ form, must be in line with your actions and behavior during your stay at SSB Centre.
Types of PIQ questions:
Place of residence
Demographic details
Details of your family members
Educational Details
Age, height & weight
Activities like NCC & Sports or Games played with Position Held if any
Participation in Extra-circular activities – Interest & Hobbies
Details of your previous SSB Attempts
Sample PIQ form is given below for your reference.
Download SSB Interview PIQ form:
You can download the original PIQ form which you may get in the SSB, so download it from below and keep practicing in it.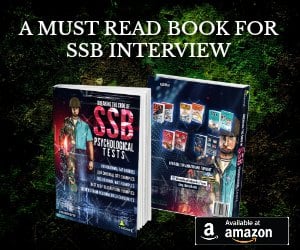 Important of PIQ form in SSB Interview
PIQ form is the first thing you fill after you clear your screening test and the beginning of your stage 2 testing. The Candidate's PIQ form is circulated to the Psychologists and the Interviewing Officer and GTO in some cases. Their assessment is either based on your PIQ form or compared to your PIQ form.
PIQ forms a base of your personality and the psychologist forms an opinion about the candidate through their PIQ form. The psychologist may interpret the candidates' background, their family, and other social parameters from their PIQ form. Based on this information and the assessment done by them based on the candidate's responses in psychological tests, they predict whether the candidate has given a genuine reaction in the paper or not.
Most of the questions asked by IO in the personal interview are based on your PIQ form, IO goes through your PIQ form well in advance and come up with some questions to crosscheck your PIQ form, questions used to cross-check are so indirect and you might take it in ease but you should not contradict what you have written in the PIQ form. So it is better to write what you are and what you can prove during the personal interview.
PIQ form background questions
The place of residence – In terms of facilities available in any city, it may be different in a metro city compared to that of a very small town. The facilities the candidate might have got during his upbringing and how judicially they have used those facilities can be predicted. Clearly, it gives a lot of insight into the candidate. This shows how parameters are formed about different candidates and they aren't judged on a single scale.
Your Family background and parents' occupation – The education level of the candidate's family can be used to predict the level of awareness that a candidate gets while growing up. Similarly, if a family has sufficient income then it is a higher possibility that the candidate must have got optimum resources for their overall personality development.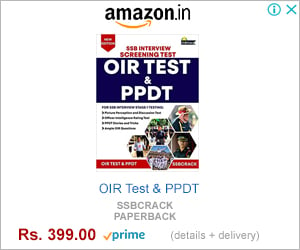 Common Mistakes committed by Aspirants while filling PIQ Form
Writing incorrect information due to lack of self-knowledge or unavailability of details
Framing frictional information to get attention from SSB Board
Writing too much data and boasting
Poor handwriting
Not understanding the importance and gravity of the form and writing just for the sake of filling the form
Don't have clarity about special achievements in academics and sports, ending up with writing false achievements
Not revealing correct hobbies and extra-curricular activities and framing them to stand out of the crowd