Hello friends, my name is Jisha Chahar and I am from Haryana currently living in New Delhi. I am at present doing my masters in economics. Being an army kid, defence was always stuck in my mind since childhood and I decided to pursue my dream immediately after graduation. My first attempt was at 24 SSB, Bangalore. The experience was a learning one for me and a total of 15 girls got recommended from there. I was merit out in that chance as my rank was 25th. My successive chances included 2 AFSB, Mysore, 20 SSB Bhopal twice and I got recommended in all them and sadly getting merit out every time. One thing that kept me going was my family who were the biggest supporters of my dream and that my rank was improving with every chance and kept thinking of ways of improving myself. I decided to work even harder on the written exam and prepared extensively for it. I mainly referred to Manohar Pandey for my static GK part where I focussed most on Geography, Polity and General Science.
Prepare for your SSB Interview with best books
I practiced a lot of objective questions from various papers like SSC, CRPF etc and noted down any topic that I deemed important. I also bought a book on objective questions from Arihant and practiced that. More than GK I focussed on English and brushed up all my grammar rules. My written exam went quite amazingly. My next task was my interview which was at SSB Allahabad. I decided to study current events going on around the world thoroughly.
The PPDT discussion on the first day was, as usual, a fish market. Out of a group of 15, 13 were previously recommended, so the competition was quite tough. I tactfully gave my points in between without raising my voice and gave a calm composure. Finally out of 280, 60 got screened in. The next day was psychology. Before psychology, I made sure that my mind is blank as that is the key for creative stories. The pictures were hazy and gave us ample space to execute our imagination.
WAT test had words like – chair, leader, supreme, table, army etc. Finally I did 60 WAT and 60 SRTs. Then came GTO where we were a group of 10. I didn't initiate any of the GDs but gave my viewpoints in each with confidence. With GPE, everyone contributed to the conversation. In the subsequent tasks like PGT and HGT, I made sure I gave my ideas and even helped in executing them. If my ideas didn't work, I listened to others and helped executing their ideas too at the same time constantly thinking of the solution. In my command task, I got a bomb task.
I was able to solve it in one way in a few minutes and immediately after that GTO sir asked me another way to solve it. I took my time to think about it and after 1 to 2 minutes cracked that too. Overall I was satisfied with my command task. On my conference day, I maintained a calm composure before the board. They asked me how my stay was and I replied ," The stay was great Sir. I had quite some experiences here." He further asked me what my favorite experience was. I actually did have a funny incidence there and I reiterated that. They all were laughing in the end and replied with "you had quite a experience here Jisha" I was confident that my conference went well. On the final day, 19 got recommend and I was exhilarated.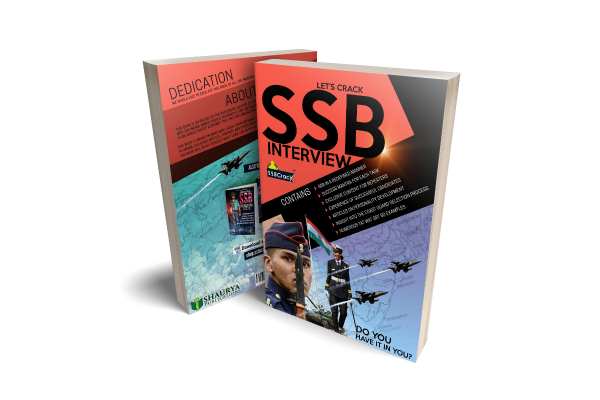 Overall my whole defence experience has taught me that keep working towards your aim no matter the result and after every failure, analyse what can be improved. If you keep giving your attempts, be it written or interview, with the same preparation, you'll get the same results. (This applies to all those people who are getting merit out too) Keep refining your personality and you will achieve whatever you want in the end. My honest confession is all I ever wanted was to get "merit in" in order to achieve my aim. I kept working on myself and finally ended up topping the merit.