I am Akshat Srivastava and today I am here to share my success story on how I cleared my NDA-I 2019 SSB in my first attempt itself. After passing out from class 12, my goal was to reach NDA academy as soon as possible. I did my class 11th and 12th from a town called Neemrana in Rajasthan. There were no academies or any kind of guidance for me. So I decided to come back to my home town Lucknow and join coaching for my written and SSB preparations. I joined Centurion Defence Academy which provided me guidance for my written and SSB interview. I gave my written examination in the month of September 2018 and it went quite well. I was pretty sure that I'll make it so I started to prepare for my SSB and in the month of November, results were out and I cleared my written examination. I was so excited to face first SSB of my life.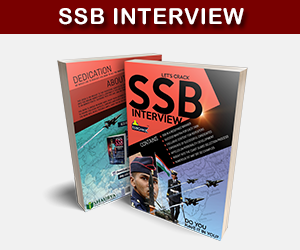 I was given guidance at the academy to react to situations and answer questions asked by the assessors. I was guided pretty well but I tried to keep my self raw and didn't mug up things.I practiced TAT WAT and SRT from ssbcrack.com, YouTube videos and some at the academy. I didn't by heart the stories but made a common pattern out of them. Days were passed and my SSB date was getting closer.
It was on 8th Feb 19 but we were told to report a day before i.e. on 7th Feb.I left lucknow on 6th Feb and reached Allahabad by midnight. I took an hotel and spent my night over there n the next morning I woke up with full enthusiasm. I groomed up like a gentleman in formals and was ready to report at the MCO on Allahabad station.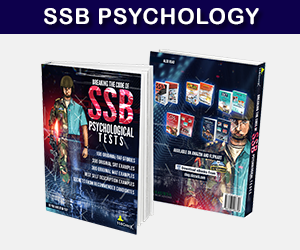 From MCO, we were taken to the SSB centre and the first day, we were allotted with temporary chest numbers and out documents were verified then we went back to out dorms. Some of the seniors who were repeaters stared to tell their experience but I ignored them so that I don't get nervous. I took my dinner in candidate's mess and went to sleep.
Day1–  It was our screening day. I woke up early to skip the que for the washroom (really necessary ) then dressed up in formals and along with my group reported in the hall . OIR test was quite simple, I was able to attempt almost all of them . Then comes the main test i.e. PP&DT. It went very well, my story was completed on time and the narration was quite well. In group discussion we were able to draw common story and overall it went so good. I have performed naturally. I was clear about not to put extra efforts and to keep it simple. Finally,Most of us from our group were screened in.
Then we were given the PIQ forms. I filled it with real sincerity and honesty. Because it's one of the most important forms in the SSB procedure.
Day 2 – The psychology day, I tried to relate all my stories and sentences of TAT and WAT with my hobbies and interests which were already mentioned in my PIQ to present a quality story and sentence explaining about me. SRT went very well as I attempted most of them in sequence and I was already prepared for my SD and blank story so it was completed right on time. Overall my psychology went very well. 
Day 3&4 – The most amazing part of SSB are the group tasks. You get to go out on the ground and perform some physical activities . I along with my group members already planned all the tasks a day before (day 2) only so that there are no conflicts in the group. All the ground tasks went so well and our group leaded in all the tasks among all the other groups .  So GTO went excellent. All the individual tasks like individual obstacles, lecturate, command task went very well . 
Personal Interview – my interview was short and simple . It went for around 25-30 mins. In which mostly rapid fire questions were asked n some technical questions related to my subjects n interests were asked. I answered them easily and my interview went buttery smooth. I was confident in all my answers and presents all my qualities and flaws positively with an optimistic approach. I had already done a lot of practise through regular mock interviews which helped me a lot.  
Day 5 (conference and result) –
We all were so excited for our conference. All of us dressed in formals wearing blazers. Every one of us were looking stunning. My conference didn't last too long. I was asked some basic questions only like how was the stay & food.
Finally our results were announced and when they called out my chest number I burst out of happiness and tears. I contacted my parents and teachers immediately and told them about my selection. They were so happy and felt proud about it.
Again document verification was done and medical forms were filled. Medical examination went pretty well. I was given a TR but it was not a major issue so I got it cleared from Base Hospital Delhi Cantt. I was amazed to see my SSB marks. I was able to secure 394 marks from Allahabad board which is also known as rejection board. I was best scorer in SSB from my batch. It helped to secure my position in merit list. By the grace of God, next week, finally I will be joining NDA.
The main approach in SSB should be that you have to answer or perform any task with confidence. Be honest in all your answers n present yourself in a positive manner. My best wishes and regards for all SSB aspirants and special thanks to SSB crack team for helping us throughout. Thank you so much.