Knowing is not enough; we must apply. Willing is not enough; we must do. Jai Hind to all dear aspirants I am Vishal Kumar Vishwakarma from Varanasi. I recently got recommended in AFCAT entry for flying/adm in my 4th attempt. I come from a defence background currently working in Banglore. Joining defence forces, serving the nation directly has been my all-time dream, a dream which never let me sleep.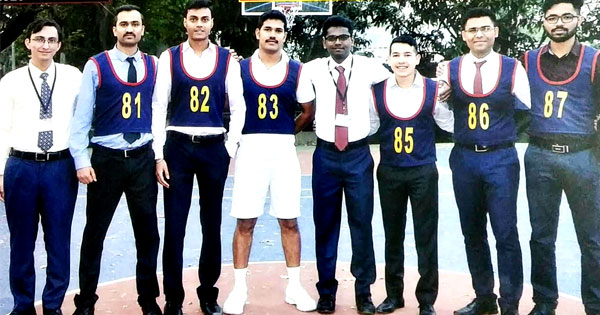 I started this journey from 2018 my first attempt C/O, followed by screen out in Army TGC entry, I still remember myself making the note and noting the time and date to keep another unsuccessful attempt in my bones.
I made a promise to myself that I will prove it; I am worthy of that glorious blue, olive green and white colour. My third attempt TGC Bhopal I had come prepared with a lot of knowledge, tips, suggestions, do's and don'ts.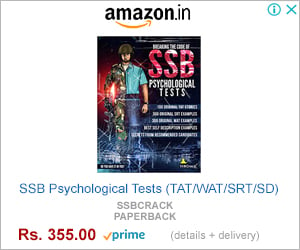 And I screened-in, my hopes were held high in self, I was called 5 times in my CT Task, I was very much confident of getting recommended this time. But seems like I am still below the set bar. I felt sad; I literally could not even concentrate on my job for a few days. But that's not the way of life to be lived. I had to restart myself; I was again with all the books and videos preparing myself for the SSB. AFSB Mysore, around 210 candidates reported on day1, around 45 screened in.
Starting from the psych test, in the process of self-learning I strongly believe that one who presents the exact self qualities will have his victory. Followed by IO, be well equipped with your current affairs, know your PIQ and if you want to nail this test keep your arsenal loaded (I was asked currency of Tajikistan, Russia, Myanmar since I have mentioned numismatic and to my surprise, I answered None XD). The most awaited GT, try to dynamic, give ideas, support and head towards the finish. In lecturette, be clear, have calm and confident composition and deliver with passion.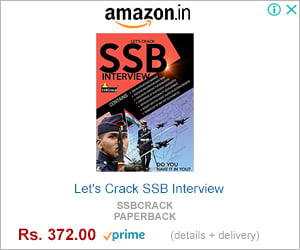 The most awaited conference, there was the silence of excitement and agitation in the air, the officer walks in donned in his blue dress, addresses us announces three numbers, I was second with chest no. 82 (I was so astonished to hear the number that the officer had to call my number twice, lol) and that moment was the result of dedication and hard work. I strongly believe that every one of us, can be the part of this camaraderie, and being an officer is not getting commissioned but it's being faithful and responsible towards the society and our job.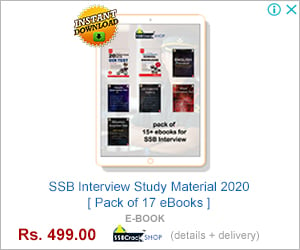 SSB is not a competition; it's a platform where you need to perform and showcase those officer like qualities. Dear reader, it's my humble request, you give your best and rest leave it on them. You need not be a Shakuni or Krishna just be yourself and help others, never think SSB as completion or an examination it's just a personality portrait of yourself. So paint it well, know your colours and brushes.
A tip for all the aspirants: Your GTO starts the moment you are allotted your beds so, make good rapport in the team. I will like to end the description with thanks to my parents and mentor like friends. "Some goals are so worthy, it's glorious even to fail" – Capt Manoj Pandey. Don't be hopeless if you don't clear today, there is always a tomorrow. Good Luck. JAI HIND!