Indian Army has published the full Agnipath Recruitment Scheme Notification 2022 on their official website today. Candidates who are interested in joining the Indian Army as an Agniveer for four years can apply for this entry from July 2022 onwards, SSBCrackExams has already covered the details of this scheme. In this article, we will talk about the Agnipath scheme and how Agniveers can join the parachute regiment or Para Special Forces unit to become a Para SF commando.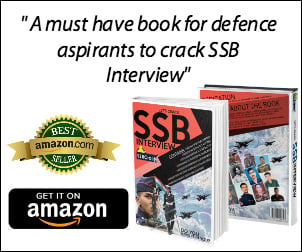 Can Agniveer Join Parachute Regiment Through Agnipath?
Many candidates are asking if they can join the PARA SF or Parachute regiments after joining the army through Agnipath Scheme? Well, there is no clarity if one can choose the specific regiment through Agnipath Entry. According to the official notification "Agniveers can be posted to any regiment/unit and can be further transferred in organisational interest." but it is highly unlikely that Agniveer will be posted to Parachute regiments or can go for Para SF probation during 4 years tenure but there is a possibility that 25% of permanent Agniveer can apply for the Parachute Regiment.
Also Read: How To Join PARA (SF) Special Forces In Indian Army?
Selection Process for Recruitment into PARA Regiment
First, let's talk about the complete PARA Commando recruitment process which is being followed currently. There is no clarity if the same process will be followed under Agnipath Scheme.
With a view to recruiting motivated and volunteer soldiers into the PARA Regt, the following process would be followed with immediate effect: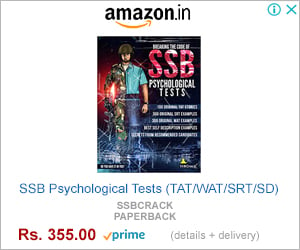 Successful and eligible candidates ie. those attaining 100% marks in Physical Fitness tests and 50% marks in Written tests and are in merit will be asked to exercise an option of joining the ELITE PARA Regt by AROs just prior to their despatch. These volunteer candidates will be subjected to additional tests for selection for PARA Regt.
These candidates who have exercised the option of joining the PARA Regt will have the assurance of joining the already allotted Parent Regt if they fail to qualify in the special screening tests for the PARA Regiment.
Volunteers will be subjected to special tests as stated below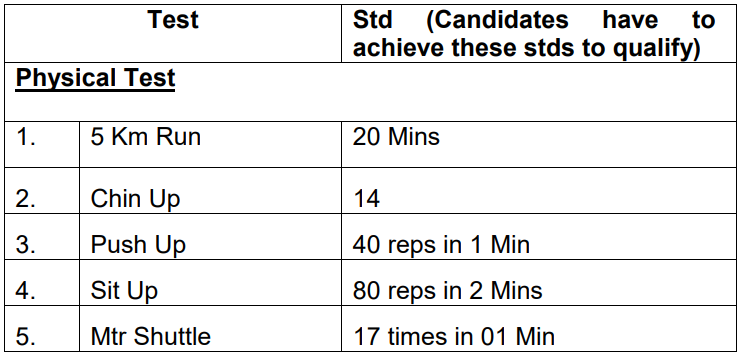 The selected candidates will be dispatched to PRTC. In case the selected candidates are not able to meet the required training standards at PRTC, they will be transferred to the parent Regt for further training. The above-mentioned tests will be conducted by the Bd of Offrs of the PRTC at the ARO location/station. These are broad guidelines and will be refined once the process is set into motion.
Also Read: All About Parachute Regiment Training Center (PRTC)
Hope it is clear if one can join the Parachute Regiment during 4-year tenure as an Agniveer through Agnipath entry.
Agniveer Enrolment
Candidates will be enrolled under Army Act, 1950 for a service duration of four (04) years including the training period.
Agniveers so enrolled will be subject to Army Act, 1950 and will be liable to go wherever ordered, by land, sea or air.
Agniveers so enrolled under the scheme, will not be eligible for any kind of Pension or Gratuity.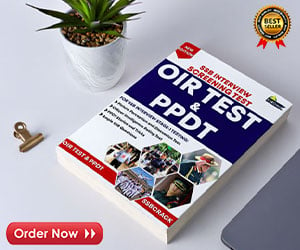 Agniveer Service
Service of Agniveers will commence from the date of enrolment.
Agniveers would form a distinct rank in the IA, different from any other existing ranks.
Leave, Uniform, Pay & Allowances during the service period of four years will be governed by orders and instructions in respect of such individuals issued by the Government of India (GoI) from time to time.
Agniveers will be liable to be assigned any duty in organisational interest, as decided from time to time.
Personnel enrolled through Agniveer Scheme, will be required to undergo periodical medical check-ups and physical/ written/ field tests as governed by orders issued. The performance so demonstrated would be considered for subsequent offer for enrolment in the Regular Cadre.
Agniveers can be posted to any regiment/unit and can be further transferred in organisational interest.
Agniveer Discharge
All Agniveers will be discharged on completion of four years of service.
On discharge after completion of four years, Agniveers will be paid a 'Seva Nidhi' package to enable them to return to the society for pursuing employment in other sectors.
Agniveers will not be eligible for any kind of pension or gratuity, neither will they be eligible for Ex Servicemen Contributory Health Scheme (ECHS), Canteen Stores Department (CSD) facilities, Ex Serviceman status and other related benefits.
Agniveers will be barred from disclosing classified information gained during service to any unauthorised person or source under Official Secrets Act, 1923.
Agniveer Enrolment For Regular Cadre
Based on organisational requirements and policies promulgated, Agniveers who are completing their engagement period in each batch will be offered an opportunity to apply for enrolment in the regular cadre of IA. These applications will be considered in a centralised manner by the Army based on an objective criteria including performance during their engagement period and not more than 25% of each specific batch of Agniveers will be enrolled in regular cadre of the IA, post completion of their four year engagement period.
Agniveers so enrolled as regular cadre would be required to serve for a further engagement period of 15 years and will be governed by terms and conditions of service (of Junior Commissioned Officer/ Other Ranks in IA) currently in vogue (as amended from time to time). Agniveers will not have any right to be selected. Selection will be exclusive jurisdiction of the IA.
With introduction of this Scheme, the enrolment of soldiers in the regular cadre of IA, except technical cadres of Medical Branch, will be available only to those personnel who have completed their engagement period as Agniveer.
Agnipath Eligibility Criteria