Hello, everyone! I am Ashish Kumar Pandey and I am here today to share my success story and my SSB journey which took two long years for me to achieve my goal . I'm from Varanasi, Uttar Pradesh but I am currently residing in Bangalore for my studies.
I am from a defence background as my father is in the IAF and he has always encouraged and supported me to make my dream come true. My first attempt was an NDA attempt in which I got recommended from SSB Bhopal but I was medical out.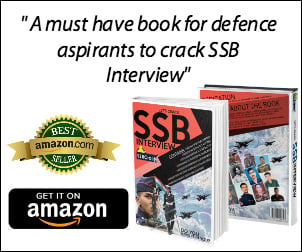 I only got a week's time to prepare for it and had even risked my board exams for the same. So at first when I didn't get through, I was a bit disappointed but I did not lose my hopes and went for my next 5 attempts for 10+2 direct entries to SSB Bhopal, SSB Allahabad, SSB Kapurthala, AFSB Varanasi, SSB Bangalore. In all 5 attempts, I was conferenced out.
The ordeal of dealing with conference outs one after the other was heartbreaking but I saw one silver lining through it all – I never got screened out.
In my last attempt which was my 7th attempt through Navy 10+2 B.Tech Entry I got so well versed with all the SSB procedures that I gave my 100% and never thought I lacked anywhere. The Personal Interview was very grilling in my last attempt where they even tried to put me under pressure and tested my determination but I was adamant and let them know that I was determined to get recommended but not desperate.
I feel that most of the repeaters commit a mistake by being desperate. They got egoistic and felt it hard to accept their rejection. I have felt it myself in my first couple of attempts too but I took my rejections as lessons to be learnt and improved for my next attempt.
I believe that never give up hope and always try again and again for success. There will be people who will try to demotivate you but never get demotivated.
Also I would suggest never take your group members to be your rivals but your friends, because I believe SSBs will come and go but friends are there forever.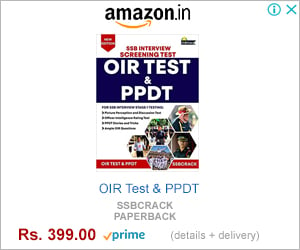 Also I have played games and sports like volleyball and basketball, I played for myself and my own enjoyment. So never think that playing sports is important only for filling up your PIQ. You should play because you like playing and it will automatically come out in your personal Interview.
Even I like writing poetry and got into adventure camps include paragliding, parasailing, etc. and these activities really helped me to get refreshed and prepare me to get ready for the next SSB.
So, never give up. Believe in yourself. Keep a calmness of mind. No matter how much you get rejected, let that small 'diya' aflame in your heart and never let it burn down.
Be determined and not desperate. One day you will surely reach your goal and make yourself and your loved ones feel proud about you and your hard work.