I'm Madhav Sabarwal, my first two attempts were for the army, one in 2013 and the other earlier this year. Finally, I had a chance to attend the AFSB on the 28th of November. I've always wanted to join the Air Force but I couldn't clear the CDSE cut off. Everyone knows about the process so I won't be digging too deep into that. Also, one needs to understand that there isn't a particular right way to clear the SSB. Two extremely different people can clear it.
My AFCAT score was decent (186), I studied for around 4-5 days. It shouldn't take more than 3 days to complete the syllabus for math and logical reasoning and it is always better to keep brushing up your general knowledge regularly instead of trying to know everything about the world in a few days. AFCAT is relatively the easier part.
My approach for this AFSB was very simple – Be your bloody self. Since I hadn't made it twice, I decided to stop trying to be the desirable guy and instead just be myself. You cannot, you just cannot outsmart the system. If you believe you have it in you then what are you scared of.
Around 135 people reported, 61 were screened in. You can practice for OIR. How do you become better at group discussions? Start conversing in English with your friends, that is the only way you'll be able to express yourself better. Over the 3 SSBs I've felt this is one thing most of us lack, we need to understand the importance of communication skills, you can be the best person on Earth but if you can't express who you are, how does everyone realize what your potential is?
The next day was CPSS, I was slightly tense about it as only a handful of aspirants clear it and what's worse, you can only take it once in your life. 27 of us sat for it, 11 of us made it to the second stage and when the final results were announced on the day of the conference, 6 had made it. 6 out of 27. The first stage is a computer based test with around 10 sets of questions and the second is the machine test where you're put inside a cockpit. If you at any stage feel that you weren't able to do any of the sets or any particular task on the machine well, do not get discouraged, I don't know how we are evaluated but I had performed horribly in a couple of tests in both the stages but still made it. Be calm throughout, I personally do not feel it is tough to clear it. All you can do is get a good night's sleep (VERY important), have a good breakfast and make sure you don't want to go to the washroom when you'll be in the cockpit. You can't really prepare for this. Concentrate on the instructions given and you most definitely will not have any doubts. Sleeping well is important as this is a slightly lengthy test and you need to focus throughout.
People come with pre-conceived ideas for the Psych Tests, you need to realize the assessors are smarter, they will find out. Be yourself, in WAT we were shown the word 'HINT' and I wrote "girls drop hints for boys" because that was simply the first thought that came to my mind ( don't go too crazy though). For TAT, write stories which involve you being a good leader, you using your resources, you encouraging others to work with you and I personally feel it's best to make incidents which revolve around what you've actually seen in life. For SRT, be brave and do not give up in any situation whatsoever, there is no way you are going to let a guy with a gun just take your money. Practice these tests at home so your thoughts are streamlined.
The interview was good, questions were general. I found the style of the interviewer different from those at the Army SSBs. He did test my general knowledge extremely well, he kept asking till I stopped. When I knew about the PSLV-C35 he asked me which satellite was it carrying, I answered SCATSAT-1 so he asked me what purpose does it serve , when I told him the purpose he asked which previous satellite was it augmenting and then you know how it goes, " I'm sorry sir, I do not know, I'll find out". Brush up your defense knowledge, you should know about our planes, our trainers, the latest deals,etc. Now when you read about the C130J, you might as well find out about Lockheed Martin (the company that manufactures it) and where it is based. Be curious at all times. I was asked about the trainer aircrafts and when I mentioned the Pilatus PC-7 I was asked which country manufactures it, as I answered that I was asked which aircraft it replaced, as I answered that I was asked why the previous one wasn't in service anymore, as I answered that I was asked, "how do you know this?". Be curious at all times. As far as the other questions are concerned, the interviewer has no real interest in who your best friends are, that is just a medium to look for certain qualities in you. Try and show your good qualities through everything you do in normal life. Also, we might have heard of people who shared a laugh or two with the interviewer and still got recommended but I would strongly recommend against this. The more comfortable we get the more vulnerable we are to showing qualities which we would rather hide. Excess of everything is bad, extreme nervousness is harmful but a little only shows how intensely you want it.
In the Group Tasks, be yourself, be calm and cooperate. Again, do not ridicule others' ideas,do not get aggressive if you think the other person's ideas aren't in line with yours during the GD, etc. There aren't many different things you can do with the equipment (PGT, HGT, FGT,Command Task), so just scan all possible positions calmly in your head and choose the one which fits best and then voice your idea. If another group member comes up with a better idea, accept it and start helping him execute it. Our group was great, we cooperated, no fish markets, respected each others' ideas and everyone was called for the command task at least once. Be confident during every physical obstacle ( IO and snake race), don't think twice before jumping up or down, just do it. In the IO they aren't looking for people with great stamina, stamina can be built in the academy, but you better let them know you are brave enough to jump off a podium from a decent height. In my previous SSB at Allahabad, one of our team members was furious and started hurling abuses at the group. Simply ignore any such remarks, remember your purpose and focus, focus for five days, focus.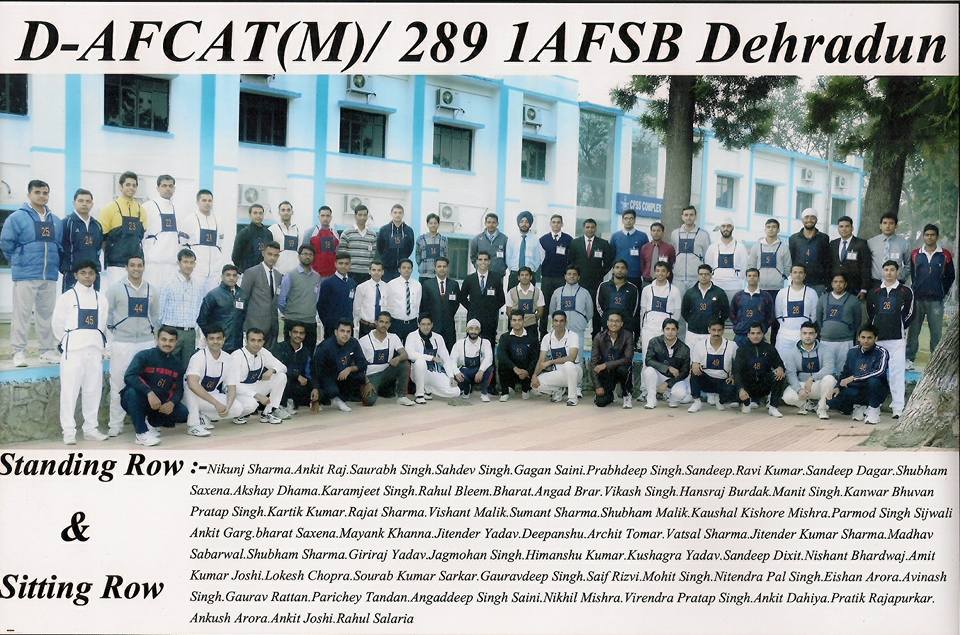 I had a pleasant conference, they asked me my greatest achievement, my plans if I wasn't recommended, what I feel are the differences between people from tier I and tier II cities and lastly to formulate a startup idea right there and then. I was honest and told them that apart from applying again I would look for a job so as to keep learning and also look at other career options. I said that even though people in tier I cities usually have better resources it is more about utilizing the degree of which varies from person to person. I spoke of an App which could be downloaded on your phone, have access to your location and when you feel like playing a sport you get matched with people in your locality who are interested in playing the same sport.
3 out of the 61 were recommended, 2 for ground duty and 1 for flying. I was overwhelmed when my chest number was called out twice, once for clearing CPSS and the other for being recommended, I didn't know who to thank so I just looked up. We are made by our past, every person you've met in your life has played a part in making you who you are and you should thank them. One of my friends who was recommended in Allahabad called in the evening from IMA and he used the D word, destiny.
When I went for my Allahabad SSB in March this year, I had a long conference and I wanted to know what went wrong. My father's an ex-Army Aviator and I happened to just have a casual chat with one of his friends who told me something extremely important, giving our 100% is our domain and selecting is theirs so we should take care of ours and not try and indulge into theirs. Ladies and Gentlemen, just do your best, do every small thing which you feel could help you, go that extra mile in gaining knowledge and again, be yourself.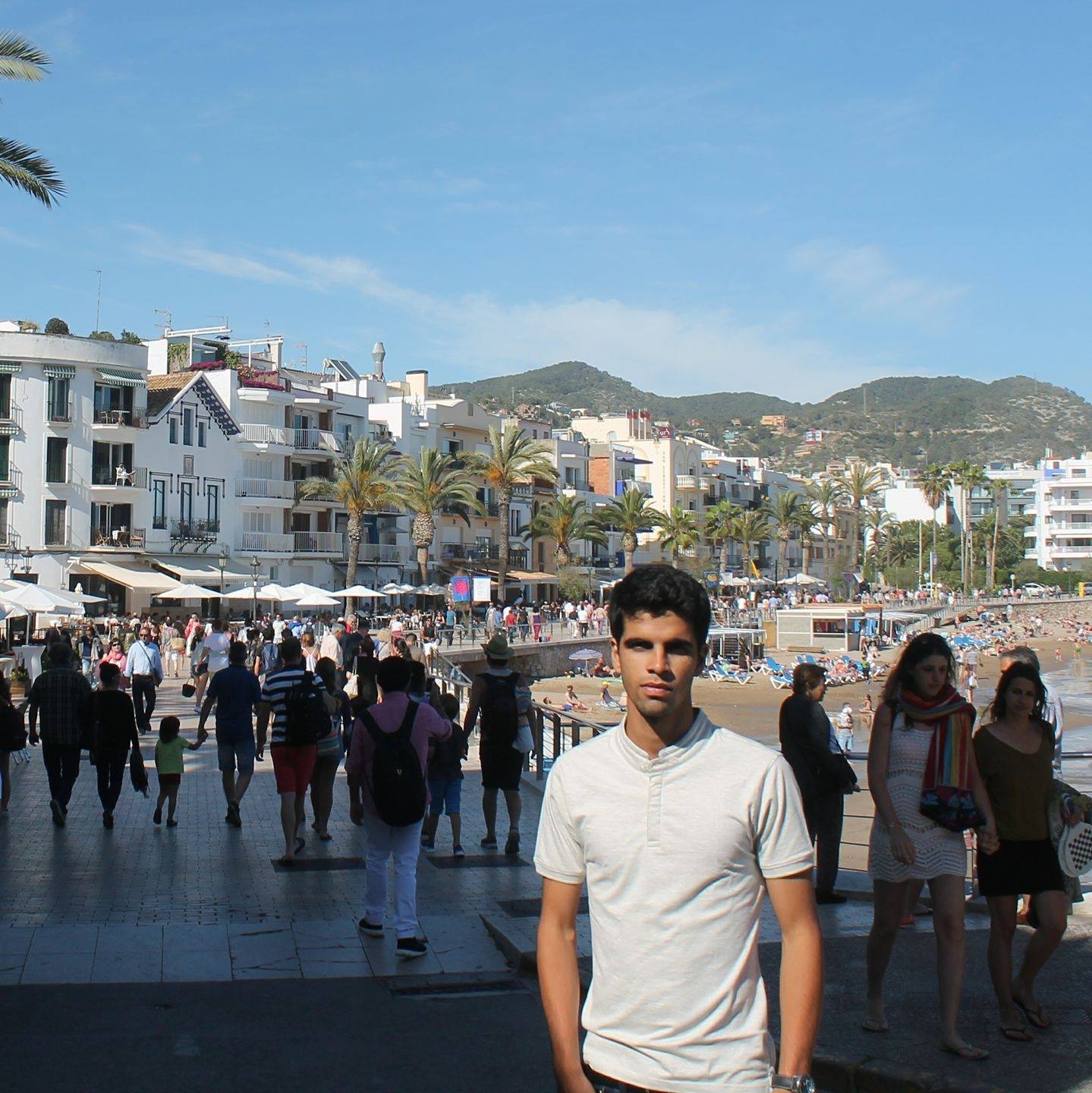 Focus on your communication skills, be composed during those five days and improve yourself each day. Do your best, it is a personality test, your personality might be suited for a different profession. I did not take any coaching but I wouldn't suggest against it either, you can use material on the internet to acquaint yourself with the process.
My medicals ended yesterday and I was temporarily rejected with myopia ( sub-standard vision). I've been told to better my diet, do some eye exercises, work on my lifestyle and then appeal to the medical board in around 42 days. I don't know where I will end up but this has been a great learning experience. I've met some amazing people from throughout the country and I'm grateful for that.
I took the SSB as a challenge and I've overcome it, so can you.
These views are completely personal, opinions and perceptions can vary. Thank you for your time. I hope everyone gets what they want.
P.S. You can never know why you cleared your SSB or why you didn't, all you can do is improve yourself.
I can be approached on Facebook or on mail
Madhav.sabarwal95@gmail.com
Madhav Sabarwal on Facebook
To crack SSB and AFSB Interview get "Let's Crack SSB Interview" Book from Amazon. Trusted by thousands of defence aspirants
Also Download Helpful eBooks: