Hello friends, I am Adarsh Janmeda, got recommended from 18 SSB Allahabad for SSC(NT) 106 Course on 24 may 2017 in my FIRST ATTEMPT. I used to read blogs, various articles about Armed Forces and SSB process at SSBCrack which helped to understand the basics behind SSB.
Feeling So happy that once I used to read success stories on SSBCrack and now I am sharing my own success story with all defence aspirants here.
So, friends this was my second CDSE attempt which i was able to qualify. When I got my call letter for SSB, it was Allahabad and it's a hoax among us that it's a rejection center. Amid these thoughts, i prepare well for SSB and in my heart somewhere I was sure of my success the day I qualified the written exam. It was 19 of May we were called to report at MCO on Allahabad Jn. , 42 reported.
Screening was next day and I was pretty sure to make the cut in screening and as per expectations, I was among 24 who got Screened in.
**Positive story, confident narration and active participation in GD are the key factors.
We were returned to our candidate lines and were called at 6:50 AM next day for the psychology test. I write simple, short and positive stories in TAT, attempted all WATs, 47 SRTs, and SD which I prepared already.
**Write your natural responses and attempt at least 45 SRTs.
Then up to chest no.14 were called for the personal interview the same day. I was chest no 5, as I entered the room interviewer wished me warmly and asked to have seat.
All questions were from PIQ and some like why you want to join the army? What you want to join the army? Why should I recommend you?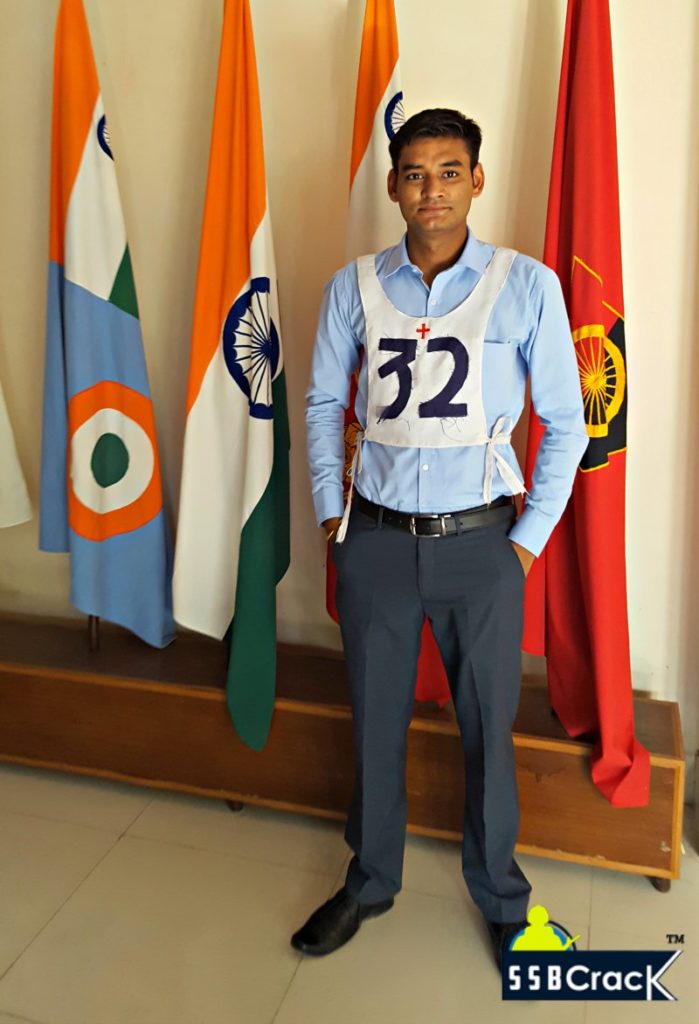 I answered accordingly. In so-called rapid fire I stuck at one place and asked the interviewer that "am I missing something sir" he hinted me and I started answering again. It went about 30-35 minutes and I was confident and calm throughout the interview.
**Prepare PIQ well.
From next early morning GTO started and was best 2 days at SSB. Our GTO was cool and supportive. Command Task, Lecturette, PGT, Individual Obstacles were among my best performances.
On last day at GTO, he addresses us all and wished for a better future.
**Be group effective, give ideas and do well in CT.
By my performances, I was quite satisfied and confident about my selection. In the conference I was called in, all officers were sitting in uniform, my interviewer wished me and asked to have seat. He asked me about my stay, where I visited, how many friends did I make, and then give me a situation that "if you got 5 lakh rupees how would you like to spend on candidates welfare at SSB Center."
I answered confidently and accordingly. Then he asked about my performances in various activities and asked to leave the room. We all were asked to sit in a hall, an officer arrived and addresses all. In the end he called out Chest No. 5, Chest No. 7 and closed the file, saying "that's all gentlemen." It was a feeling that I can't explain, the moment seems to be unreal. I was among 2 who got selected out of 24.
I stood separate from the crowd because I was knowing that I HAVE IT IN ME and I will make the cut. The hoax that Allahabad is a rejection center proved to be wrong, I enjoyed every moment of my stay there. Now medicals are going on.
Thanks, Friends. Be original and be confident.
Jai Hind.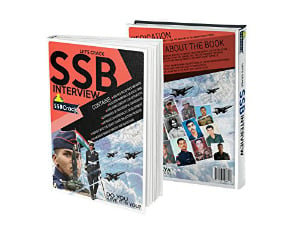 To crack SSB and AFSB Interview get "Let's Crack SSB Interview" Book from Flipkart. Trusted by thousands of defence aspirants
Also Download Helpful eBooks: