Hello, Bravehearts, I am Rohit Ranjan from Gopalganj, Bihar and I got recommended from 17 SSB Bangalore for Indian army TES 38. I did my schooling from one of the prestigious organisation of our country that is Sainik School Gopalganj. It was my second attempt, in my first attempt, I was conference out from 14 SSB Allahabad of NDA 138 course. It was my birthday on my conference day (24 January 2017), and I got conference out.It was my worst birthday I have ever experienced. I was totally shattered and broken.I along with my friend who was my classmate boarded the train for returning back to our school. We wept in the train and it seems that everything was shattered. However, we consoled each other and returned back to our school. I cannot imagine that I will celebrate my birthday like this. The board's examination was on the head and there was little preparation of that. As a Sainik school cadet, I determined and promised myself that I will give my best in the board's examination. But one thing was also in my mind that one day I will earn the plus sign.
Now I would like to flashback on my ssb experience at Bangalore for TES 38. I reached Bangalore with one of my friend who was my classmate. We both reported on 10 August 2017 at KSR Bengaluru railway station.Total of 254 candidates reported for this batch. It was the first batch for TES 38. We had our briefings and documentation. They seized our mobile phones and other electronic gadgets. I was given the chest no. 193 . I felt a little bit uneasy because I heard the discussions of all the repeaters who were behaving like they were the president of the board. Although I was also repeater I kept myself quiet for the day.
On the very next day, I got up early in the morning at 4:00 am and making others get up. I did not take bath and got ready. We all reported with our luggage at 6:00 am and had our breakfast. The OIR test was conducted in a hall. I think there is no any requirement of preparation for this test. I did all the questions in both the settings. Subsequently, we were shown the picture on which we all wrote the story.
We all were divided into the groups of 16. I narrated my story with full confidence and proper eye contact with my group members. It was totally a fish market in the gd but I managed to speak 3-4 times in the group. Out of 254, 50 got screened in it was time to fill up the documents and PIQ form. I was allotted chest no 45 ( jersey no. of my favorite player Rohit Sharma) and I was very happy.
Current Affairs questions will be from last 5-7 months (for AFCAT, NDA, CDS, TA)
We were sent to women accommodation because the main candidate's accommodation was being renovated. We got up early in the morning with the sound of " uttthhhooo, uthhoo,,," which was really a funny waking up style. It was psychology day and we reported to the hall and gave all the tests. I would like to suggest you all that write the stories which are realistic and practical. If possible write stories which have happened in your past. ( like if you were sports captain os your school, then try to put story of that). In WAT, I completed all the 60 with giving my first reaction of the word.
Try to complete all SRTs in the given time. I did my all SRTs in the given time.In self-description try to give your original thoughts. Overall I felt satisfied with my psych test and I was happy. On the same day, I was called for my interview which was taken by dy president of the board, he asked me questions like "which is largest peninsular of the word, largest tunnel, middle east countries etc . " and my answer was I don't know sir I will find it. He asked me the rapid-fire question on my school life and family background. He also asked me about Indo- China relation, Indo – Pak relation, Kashmir issue, Kavery water river dispute, Indus water treaty, etc. I gave answers to these questions with full confidence and felt that he was satisfied with my answers.
It was time for GTO task in the next two days, all the tasks were having its own importance. In GD, there was totally fish market and I tried to speak less . I gave my points in gd politely. One thing is sure that if your points are valid then everyone is going to pay attention. The same case happened with me. In my group, two candidates were already recommended in their previous attempt and rest all were repeaters. So it was a tough competition. I kept believing in my myself in each and every test. I actively participated in GPE exercise. I did 13 obstacles and my command task was wonderful. My GTO sir asked me in three ways to the same command task. In between, he also gave me the pressure of timing and removing any helping material. I did all the tasks successfully. After the GTO tasks, we were briefed by our GTO sir. And we all friends went to visit nearest sites. We went to the Cubbon park, science museum. We have exchanged the numbers of each other and created WhatsApp group.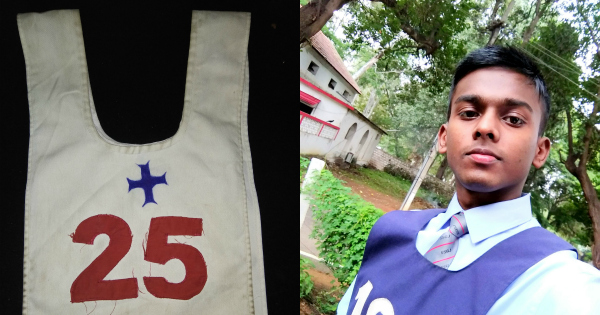 It was 15 August (independence day), we all were positive with our approach. The conference day and independence day wow…… it was a coincidence
Let's be independent today we were talking with each other in a jolly mood. It was raining heavily in the morning. We got up with the funny sound of " utthhho "n, uthho" and even in the night we also did some mischievous thing like creating sound of uthho and sutto. NNevertheless it was conference day we dressed up smartly but it was raining continuously. We did not took our breakfast and the time was of reporting to the waiting hall. We reported to the hall and we were brifed about the olq by the deputy president sir . And it was announced that they are going to call us from descending order of our chest numer . I was chest no . 45. I prepared all the questions which I have not answered in the interview . My conference lasted for two minutes , I wished president sir with a warm smile . My interviewer has asked me two questions " what is your future planning if somehow if u r not able to join defence forces due to medical grounds ? " and " how was your stay?" . I gave my opinion of preparation for civil services and how I have planned for that . For the second answer I told him that "sir, it was a wonderful stay".
It was result time. We all waited for our result for half an hour and then one officer came to our hall and announced the result. Finally, it was chest no 45. The best feeling ever I had. I and my friend both of got recommended. I could not believe for some moment but it was dream come true.
I was very happy !!!!!!!!!!!!
Sainik school gopalganj .( aryans)
Rohit Ranjan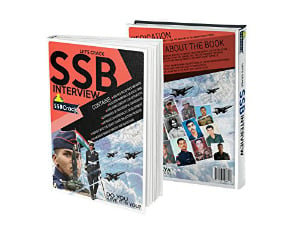 To crack SSB and AFSB Interview get "Let's Crack SSB Interview" Book from Flipkart. Trusted by thousands of defence aspirants
Also Download Helpful eBooks: