This is for all the Service Selection Boards, of all the Services, from the candidates, recommended, non-recommended and screened outs. I would begin this by saying and offering my heartfelt thanks to you people. Certainly the boarding and lodging facilities which you provide are class apart. Arranging such facilities for such a huge crowd is commendable in all means. I would also like to thank the mess staff; you make us feel at home. In short thanks for giving us an atmosphere to make memories which we cherish all along our lives. The friends we make, the time we spent here, it all becomes incomparable because of the opportunity provided by the board. I would like to thank you for the amazing chances you provide us with, to try our hands on different games, for giving us a chance to attend SSB as a compulsion in a city different than our residence, thus exposing us to new places. For providing the opportunity for us to live our life, though for a short span only, the Armed Forces way.
Now coming on to the testing procedure. I know it is tried and tested, and I know you can't make mistakes. Still, isn't it too old, shouldn't there be any changes in the testing procedure? This is not a blame on the able officers who are a part of the board, this is not even a blame on the testing process, yet changes are good with time. This procedure of SSB is being followed since time immemorial. I remember my Dad telling me the exact same procedure of his SSB, as I faced in mine. I know sitting here, and commenting is very easy, and I know being critical about the selection process is the easiest thing to do, and the most convenient way of transferring the reason of failure on something else. I am not saying that the process is at fault, neither am I saying that the selections made are wrong. All I am saying is changes with time are good, the world is moving to another dimension, and changing with the world, for the better is definitely not going to be a wrong thing to do.
There is nothing wrong with the current procedure, yet a few things are unexplainable. To begin with, we are told that they take in the right fit, yet a recommended candidate is not recommended in his next attempt and vice versa (Captain Vikram Batra is a huge example). If the test is all about personality, the right fit and qualities then how is it possible to change it within a certain duration. Is it about the personality or about showing the qualities at the right place, on the right time? If the selection system is perfect then why there are ill practices and wrong behavior by the officers at times, why do candidates leave and quit when they are under training? Why there are so many VRS'?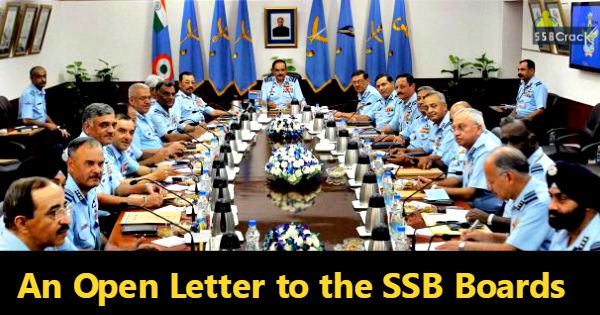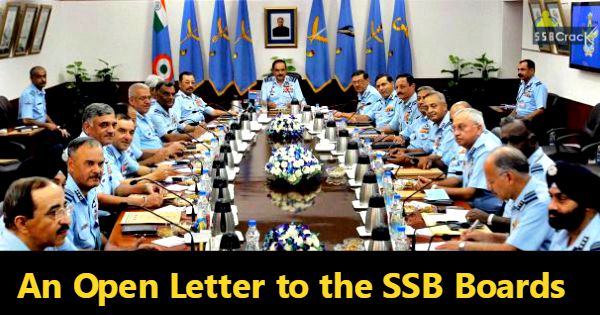 Again this is not to offend anybody, and certainly the board is not at fault, as they are doing a great job by selecting able officers. Yet with time certain things should change, there are immense candidates who are ready to do whatever it takes to serve in the Armed Forces. A request to that candidates is to keep trying. In the end I would like to say, thank you again.