Each one of us set out with a dream in mind. A dream we hope to achieve and excel in. My dream, my ambition has always been to join the Indian Armed Forces. In my  first step towards my dream came in beginning of April 2015, when I qualified the written exam of NDA – 134 course and got my call up letter for the SSB. But in my first attempt, I was not fortunate to get recommended and was conferenced out. Not giving up hope, the same month I sat for written exam of NDA-135 course and this time felt it necessary to get guidance for the SSB to find out exactly where I lacked and to perform better if I got a call letter again. I was very fortunate enough to find the Siegwald Academy for Leadership Training which has collaborated with The Excel, the only such institute in Eastern India that caters to the need of aspirants like me to guide us in the process of SSB and also develop many personality traits.
In my 2 week course, I was guided by a team of ex-officers of the armed forces experienced in the field of SSB, and were at a point assessors themselves. The SSB being scientific way of selection of officers to the various wings of the Armed Forces, there are various aspects of the selection that most of us are not aware of. During the course, we were first explained in detail the stages of the selection process and the officer like qualities that are looked for in them. The detailed presentations and along with lectures by the officers in all the topics gave us all the information that one needs to know regarding the process of selection. But as they say, practice makes one perfect, we were put through regular practices through all the tests, whether a written examination or a group discussion and also first-hand experience in GTO tasks. All these practices under time constraint helped us to perform better in the next exam. Even  proper interview is conducted wherein we get an evaluation of the test we just gave and also given an opportunity to clear out doubts then and there. After all this we had a professional communication class to help us to improve our verbal speaking skills and especially to develop our self-confidence.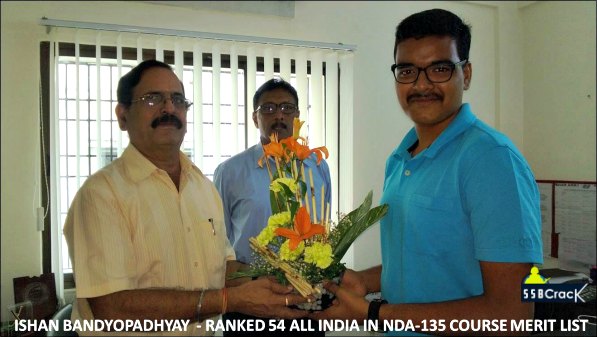 Finally in the month of September 2015, I got a call up for SSB for  both NDA and TES 10+2 entry. I was successful in  both the SSB and got recommended for both the entries. I would take this opportunity to thank the academy for guiding me to achieve my dream to become an Officer in the Indian Army.