The 26/11 attacks on Mumbai is one of the darkest chapters of India's history. Lashkar-e-Taiba terrorists carried out a series of 12 attacks on Mumbai which lasted over 3 days. It killed 166 people and injured over 600. Just like any other dark chapters, it is during these moments that heroes emerged. One such unsung hero is a then US Marine Captain Ravi Dharnidharka, who saved 157 lives during the siege of the Taj hotel.
Captain Ravi Dharnidharka was a Captain in the US Marine Corps and had spent four years flying more than 200 combat missions in Iraq, including in the bloody battle of Fallujah in 2004. In November 2008, this 31-year-old Indian American Marine was in India after more than a decade to spend his holidays with his family who stays near Badhwar Park in Mumbai.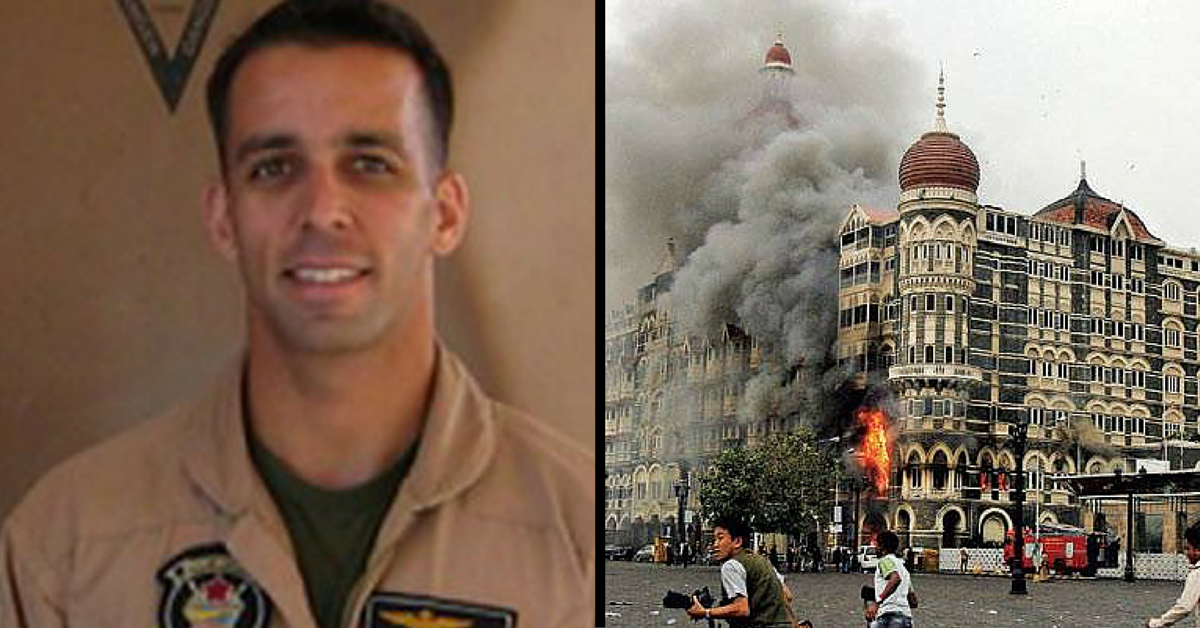 Ravi knew something bad was going to happen because, unlike hotel security, he didn't miss the beeping sound of the metal detector when he entered the hotel.
Once affirmed the hotel was under attack, Ravi, along with a few others who were ex-commandos from South Africa working for personal business, gathered and decided to take matters into their hands.
Time passed. The staff at Taj did not let services stop. People kept getting whatever, beverage and food one asked for. Then there were two tremendous explosions. The terrorists had set off RDX in the heritage towers of the Taj. The impact was felt all the way through to the 20th floor.
The hall which became full with 157 civilians was darkened, the doors were barricaded with every available heavy object, and people were asked to stay quiet. They barricaded the fire escape inside the hall and asked the hotel staff to unblock the stairs if they had to make a quick exit.
The fire had started spreading upwards, which could complicate things further by blocking their exit, cutting their power supply, or even suffocating them. It was time move out.
The commandos made sure the path was clear. Ravi helped people vacate the hall slowly. It was realised that an 84-year-old lady among them couldn't climb down 20 flights of stairs. She insisted on being left there, but Captain Dharnidharka wouldn't allow that. He took help from one of the waiters and carried her downstairs in his arms.
The staircase was narrow. The group led by the South Africans and Taj security men moved slowly. They were followed by women and children, who were followed by more security men. The men along with Captain Dharnidharka came out last. Crossing each landing carried its own risk. Slowly and rapidly, Ravi Dharnidharka and six of his teammates that were South African guided 157 people out of the hotel.
News Reports