My name is Mohit. I live in Mumbai. Right since childhood, I've been living in a defense environment and I've always wanted to don the uniform and be like my father. I started preparing for SSB and my NDA exams in class 11. Being a science student I could try for the 10+2 technical entries also. I've been recommended in my 4th attempt for the army 10+2 entry. A special thanks to my parents, my friends, SSBCrack and my mentors- Col. Ganesh Babu(AFOSOP) and Rajpal Singh Rathore Sir.
1st attempt- navy tech entry- NSB Coimbatore- Conference out
2nd attempt-army tech entry-18 SSB Allahabad- Conference out
3rd attempt- navy tech entry- NSB Coimbatore-Conference out
4th attempt- army tech entry- 17SSB Bangalore- Recommended! (20.3.2018)
I've never been screened out and the secret lies in the OIR, a good story followed by a good narration and a 'civilized' group discussion. The last thing is very rare these days so all you can do is sit quietly and let the hooligans shout. Wait for that 1 millisecond of silence and bang! Give out your point in a loud enough tone and you're done for the day. The screening analysis given in the Psychology Book by SSBCrack has helped me be on the safe side every time.
Day 1- Screening Day
135 candidates reported, a figure too less for a direct entry. We were taken to a hall where we had our OIR tests followed by the story writing. The catch here is that there is no negative marking so attempt all the questions even if you're not sure. Trust me it works all the time.
During the 30 seconds, scan the picture; see the background and characters properly. Make a story revolving around the picture and don't just vomit pre-prepared stories.
38 screened in. I was allotted chest number 22.
Day 2 – Psychology Day
The easiest test, yet the most feared one. Just make stories revolving around the picture shown and write as many actions as possible. Make sure your hero does what you would do in that scenario or else you're doomed my friend because consistency in all the 3 testing methods is something to look for.
WATs should be dealt with a cool mind. Make sentences on the spot and write your thoughts.
SRTs are a test for your common sense. Don't be a superhero and jump off the train to chase a thief.
The self-description is the most predictable of them all. You can prepare it beforehand.
I attempted 12pictures, 60 words and 39 situations. The quality matters irrespective of what the quantity is. 'BREAKING THE CODE OF SSB PSYCHOLOGY' helped me a lot as many of the words were repeated in my SSB and most of the SRTs were similar. The book also helped me get over the misconception about the psych tests. PSYCHOLOGY IS THE EASIEST. MARK MY WORDS.
Day 2 – Personal Interview
My interview was conducted by the board president and I had the golden opportunity to turn things into my favor. He asked me about Mumbai, my hometown and then proceeded to the rapid fire questions. Never had I ever missed the sequence but this time, I forgot a few questions *a moment of silence in the interview room* I asked him to repeat and I answered them. A few questions related to the army and I answered them all. Then came a question out of the blue "are you so motivated to join the army?" and I replied with a confident "yes sir!" he asked me a few current affairs and I answered most of them. If you regularly read SSBCrack blogs and know yourself, the interview is going to be a cakewalk. This was by far the best interview I've had in my SSB experience.
Download important ebooks
Day 3 – GTO 1 Day
Group discussion
We were divided into 4 groups. Our group 'seemed' civilized. Group discussion 1 was a chaos. Everyone started shouting at once and I didn't speak for the first 3-4 minutes. I got a feeling that it was time for me to book my tickets but then I had prepared so much and couldn't waste this attempt. I knew I could handle it. I asked them to let me speak, repeated the same line like 5 times until everyone was quite. I gave my point, withdrew, chaos started. I asked for a chance, gave my point, withdrew and watched them fight. At the end of GD1,I gave 5-6 valuable points and I was satisfied. Same happened in GD2 and I managed to get noticed by the GTO.
Group planning exercise
The GPE was good. I completed my written solution on time and the discussion started. My group mates were shouting and one could barely understand what they said. I somehow managed to stop them and asked them to speak one by one, it did help, for one minute though :p
I gave out my points and volunteered for giving the group solution but my group members nominated someone else. I was happy with my performance.
PGT
The PGT was good. I was able to go out in the front and give out ideas and at one point we were stuck. The GTO gave us a hint and I got it. We applied the idea and moved out. Overall, I was able to create an impression and I was confident about getting selected this time.
Group race
The best part of the GTO series. We helped each other and crossed the obstacles and like every time, my voice had cracked after shouting the war cry like some fauji. I was able to climb the walls easily as I exercise regularly and helped others climb too. We got a tea break and came back for the other tasks.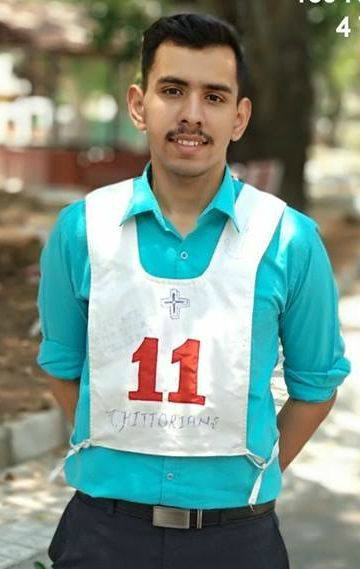 HGT and lecturette
My half group task was easy so I allowed others to speak and appreciated their ideas. I selected 'pollution' as my lecturette topic and spoke on it in a confident manner. Practice the topics given in the SSBCrack blogs and you're done. I felt like patting myself on the back as I had done everything in a good manner. GTO day 1 ends.
Day 4- GTO 2 day
We had our individual obstacles first and I completed all 10 just before the GTO blew his whistle. The next task was command task and when my turn came, I couldn't help but smirk. This was by far the trickiest task I had seen in my 4 SSB attempts. However I cracked it and completed my task well in time. One thing was for sure, I had impressed my GTO.
The final group task was a mere formality and I let others speak as some of them had not been able to give out ideas earlier. I left the GTO ground with a smile.
Day 5- d day- 20 March 2018
We were taken to a waiting hall and candidates went to the conference hall one by one. I took a small nap and woke up after 15 minutes and it was #17 who was inside. 20 minutes later, my turn had come. I went in and the president asked me only 3 questions. "Tell me the meaning of your village name" "how was the administration?" "Any suggestions?" and I was asked to leave. We waited near the tea point and after everyone was done, we went back to the hall.
Fast forward to results.
*Abdul Kalam speech over*(repeaters know what I'm referring to) first recommended guy was #21. After 10 seconds he calls out my chest number. I stood up, walked to him, shouted my name and roll number. 2 more candidates joined us, one of them was already recommended. A total of 4 out of 135 who reported were recommended. If they say love is the best feeling, they have never been to the SSB.
We had our medicals in the next 5 days and I was declared medically fit. Waiting for the merit list now J
just one tip – be calm, be yourself and improve yourself so that you don't have to fake anything. Jai hind!
SSB Interview Preparation Material [ 100% Recommended]