Anirudh G Rao, AIR-1, Production Engineering, SSC(Tech). Right since I was a 6-year-old child, anytime anybody asked what I wanted to do when I grow up, I always said 'Pilot in the Indian Air Force'. I have been to every Aero India Show in Bangalore since its inception in 1996. 16 years down the line, I was very proud of myself for sticking to the same goal and everything I have done was keeping that one dream in my head. My mother motivated me to join the NCC in school as she was a cadet herself. I, unfortunately, did not make it through the selection then. Much later when I started Engineering, I joined the Air Wing NCC in Bangalore and My God, what an experience it has been! I got to fly, I happened to represent Karnataka and Goa at the Republic day camp winning a bronze medal, All India Best Cadet. I also incidentally happened to represent India in a Youth Exchange Programme in Singapore.
SSB Interview Preparation Material [ 100% Recommended]
I have also been extremely fortunate to have been able to continue my association with the NCC through the Exchange Participants Association(EXPA) going around as a personality development trainer for NCC Cadets in all corners of the country, since 3 years now! Wait, how did I manage college in the middle of all of this you may ask? Well, I was blessed to get a chance to study at RV College of Engineering, The Best college in Karnataka. I can vouch for it being the best because the amount of opportunities, support and exposure the college and all the staff gave me throughout is insurmountable. College made me a big star in its own regard but helped keep me completely focused and glued to my passion along with keeping me grounded to my roots. I also have friends who've always been amazing people to be around. My first appearance at an SSB was at 2 AFSB Mysore for the Air Force flying branch. Unfortunately, I did not get recommended then.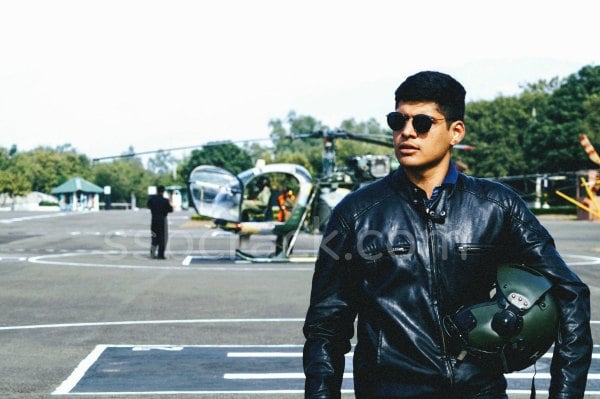 However, my entire experience there helped me become more self aware and learnt a lot about myself. 6 months later, I walked into 22 SSB Bhopal with an open mind and got recommended. And now, having secured All India Rank-1 for Production Engineering stream in SSC(Tech) course, I look forward to joining and doing well in the Academy. SSBCrack has invariably become a bible for all defence aspirants and rightly so. The material that is available helps a lot and also provides a lot of motivation for all the aspirants. I'm personally super excited to become the first Fauji from my family! 'Perseverance always helps', someone said and I've seen it come true. What is life if there are no challenges? Let us overcome each one of them and become better a version of ourselves. Good Luck to Everybody.