Hello Friends, I am Aasim Iqbal Siddiqui from U.P, Faizabad. I got recommended for NDA-141 from 19 SSB Allahabad in my second attempt. I am a very simple guy with the most wide range of interests. First things first. No one in my family is in defence forces, I was never a topper, I m not a Sainikian/APSian/RIMC/RIMS etc and Pakistan/China is a matter of few hours for Indian Defence Forces (plz don't take it seriously anyone).  Well my interest in defence sprung first when my elder brother started preparing for NDA but unfortunately, he could not get through SSB interview. After not a very satisfying percentage in class 12, I started preparing for NDA-139 written but I was not able to get through written exam. Being a national level 100m sprinter, I got admission into Ramjas College with stats honours as my course. I again gave NDA-140 but again failed in written exam.
SSB Interview Preparation Material [ 100% Recommended]
Statistics is a very demanding subject so this was also affecting my college studies. My family was of the opinion that I have got such a wonderful chance(Ramjas being a North Campus college of DU) to make a wonderful career out of my course and that I should not waste it on something that is next to impossible. This thought developed in my family off course because of my elder brother. Well, I had different plans I was not ready to give up. I told myself it is me who'll have to make things work. I told myself this is it, I will clear written exam without any coaching. I will manage my college studies and sports at the same time and with satisfactory results. I skipped my winter vacation and didn't go home, took out time from college on a daily basis, used free time that I got in college. I didn't even tell my family members that I am preparing for NDA. I submitted all my files,   assignments, gave all tests, practicals in April month only and at the same time gave NDA written exam and cleared it but before this, I got my first SSB which was in February of Navy Tech in Bhopal in which I got screened out.
I had not done OIR very well. When the results were declared for NDA written exam my focus then shifted to SSB again. I started reading newspapers, gained a lot of knowledge within those 2 months and looked out for things where I lack. Parents are best for this, talk to them and get to know your weaknesses because they know you better than anyone on this planet and work hard upon it to improve yourself. After all this I reported SSB Allahabad, 64 reported and on the very first day 33 got screened in. I did OIR very well but during PPDT my story and narration were good but our discussion was more of a fish market and so we all were sent back within 2-3 minutes.
On day-2 we had our Psychology tests, I did 58 WAT,49 SRT,11 good stories, and a proper SD. Being a fresher I was put to interview on the same day. I had my interview with President of the board and it when on for about 50 minutes and I was troubled with all sorts of questions related to GK, current affairs (SCO, COMCASA, Iran nuclear deal, Insurgency in North East, Rohingya, NATO,  South Pacific Silk route, string of Pearls etc), personal, situational, weaknesses, sports, geography and of course from a very wide range of hobbies and interests.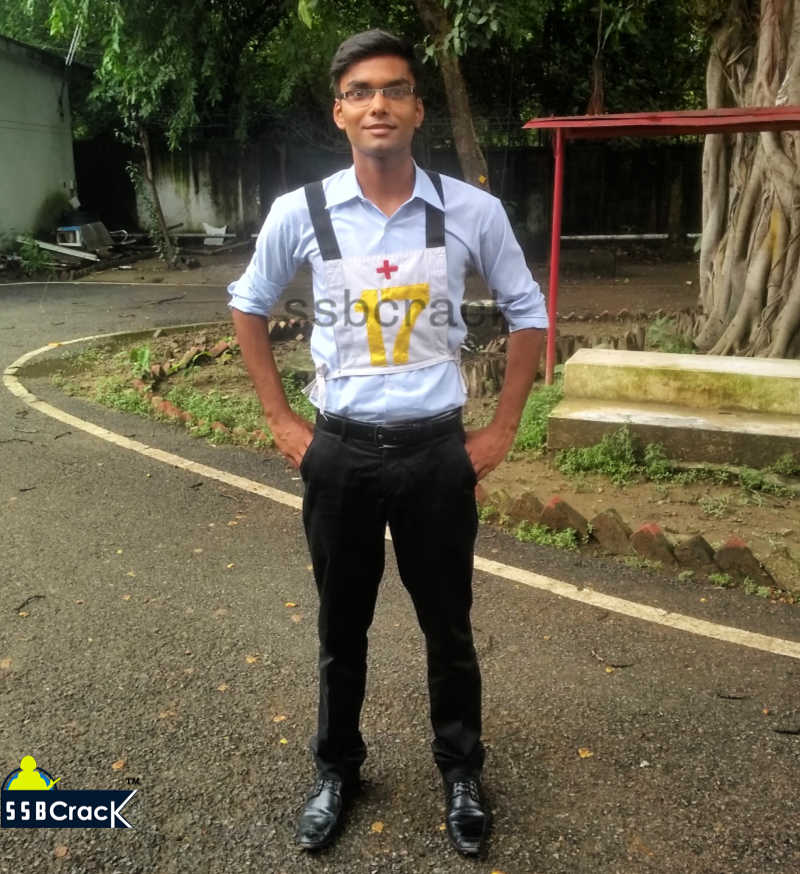 I was asked about snakes, big cats, space science apart from this, well I enjoyed my interview a lot because I had written those things myself and so I knew it properly. From next day started GTO tasks and by this time I had developed very good bonding with my group as we used to play call break multiplier each evening (of course we changed all rules in that ). On GTO Day 1 we had GD, GPE, PGT, HGT, GOR, Lecturette, and Individual Obstacles also. In each GD I spoke for 4-5 times and had put some very good logical points including facts and figures, PGT and HGT I was the one to take my group through most structures with very good ideas. In Lecturette I spoke on Indo-Russia relations and gave a wonderful lecture, completed all obstacles and after a very tiring schedule, we went back to our lines(but our self-invented game never stopped ). Next day was GTO Day-2 and we were left with only command task and FGT. My command task was hell, it was so tough with everything red in it, I could hardly see any white or blue.
My GTO talked to me about my stay, my hometown, family members and all of a sudden asked "Who would you never call from your group?"….I told him, sir, no one…my group is very good..then he told no..you have to take one name…I said sir chest no.7..that was me myself……and then he laughed and changed his question and said excluding you and you have to take one name…then I had to give a name because I was left with no other option. After that I was able to do my command with some amount of indirect helps from GTO sir and that too from two different approaches. Day ended and I was satisfied with my overall performance. In my conference I was asked some very general questions regarding my stay, suggestions and was then sent back. After conference, we all were seated together and our technical officer came to declare results and again all those examples of Amitabh, Shahrukh, Kalam Sir etc were given and results were declared.
My chest no. was called out first and that was the moment I realised that how close I have reached to Academy. I took a deep breath and closed my eyes for 10 seconds. I could see my brother's face who would be so so so happy to hear that I am recommended, well 4 of us got recommended and unfortunately, no one besides me got recommended from my group. After that medical started from the next day I was given 3 TR's. I cleared all 3 now and have been declared fit by AMB and now waiting for merit list.
To all the defence aspirants out there my one and only advice is guys keep on working hard, have patience and stay focused no matter what happens. You all will be a part of defence forces one day for sure..believe in yourself. Same is for my elder brother..I am very sure he'll make it someday if not today and will be the finest officer that our country has ever got…SSBCrack helped me to get a good idea as to what SSB is and what do they expect from us. Thank u all.Jai Hind Jai Bharat
P.S- Don't fall for Amitabh waale examples ….fall for Shaheed Capt. Vikram Batra waale examples and keep on trying..never give up.
IMPORTANT – Download eBooks for SSB Interview Preparations
Free eBooks