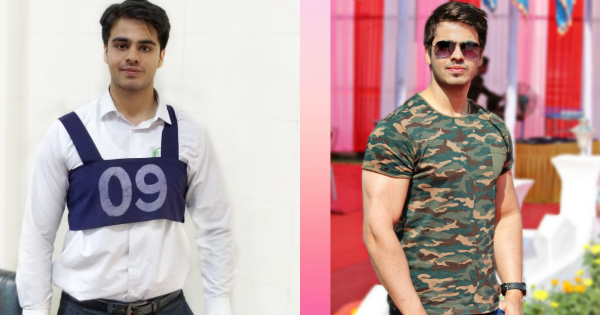 Cracked SSB interview in 6th attempt after facing 4 back to back screenouts and finally making in my 2nd conference (6th attempt which was my final attempt for the flying branch). Hello, I am Nishant Singh Yadav from Jabalpur (MP). I cleared the SSB interview in 6th attempt and made the place among 6 pilots all over India, joining the Indian Naval Academy and further the Indian Airforce academy for flying. I have been a follower SSBCRACK page for almost 4 years and it helped me a lot in achieving my goal. Set your goals and don't stop till you get there. I am sure. The feeling of getting the screen out is felt by many of my aspirant brothers, just remember never feel low or demotivated. It hurts but more important is to have a positive attitude and the guts to never give up. Fall 5 times get up 6th. The reason behind my screenouts was the OIR part that wasn't handled properly in my previous attempts. I thought of doing it all correct but did make few mistakes. So the key is just to practice well. The 2nd part of screening is PPDT I always did well in this part. Write the proper sensible simple story and narrate confidently in GD, as the GD starts DON'T jump into the fish market as in 95% of the cases the group got divided into the two halves so be patient and wait for the perfect moment -as the pitch of others went down put your points loud and clear, I bet you'll get noticed.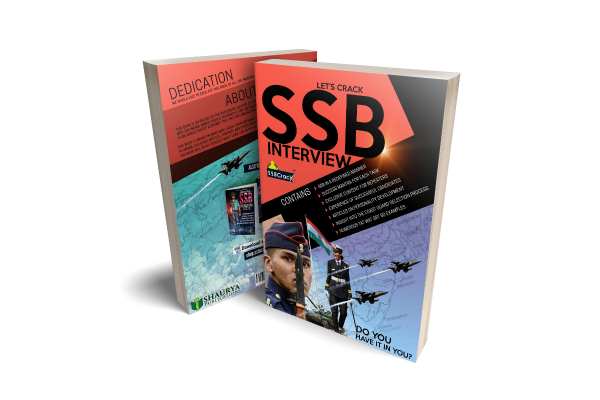 PS- your points must be logical like if in the picture you saw a car being stopped by the people/mob…so one of the logic can be the lane was narrow hence the car stopped easily as the speed of the car is not much in the narrow lane. Think wisely and act. As you get screen in, you come to understand further tests and your mistakes more precisely. I made a few mistakes in my AFCAT entry as result I got conference out. It is necessary to recognize your mistakes and to rectify it so it won't be repeated in your next attempt. This can only be done through SELF INTROSPECTION.
DAY-1 (psychological test)
TAT– Keep the story simple and sensible. Reading habits gonna improve your writing skills. Read the newspaper, editorial sections, articles of The Better India, motivational/inspirational novels. This all will increase your knowledge and awareness.
PS-don't learn stories from any book/coaching institute.
WAT– I wrote all 60 words. Try to write short, simple and meaningful sentences. You all will make it not a big deal.
SRT– I wrote only 32 SRTs but address them well with complete solutions.
 SD- only SELF INTROSPECTION would be helpful. Take out the blank paper and write the answers to the questions asked in this section. So this section needs to be pre-prepared.
DAY-2(personal interview)
My personal interview last for 60-75 min. I only gonna tell you about the questions IO asked me because the answers will differ person to person according to their personalities.
PS  – prepare well for the rapid-fire, there may be 3 sets of Rapid Fire questions comprising of 12 – 15 questions.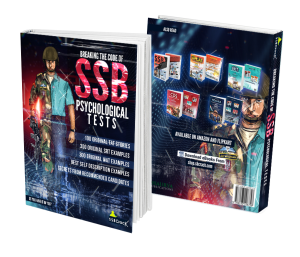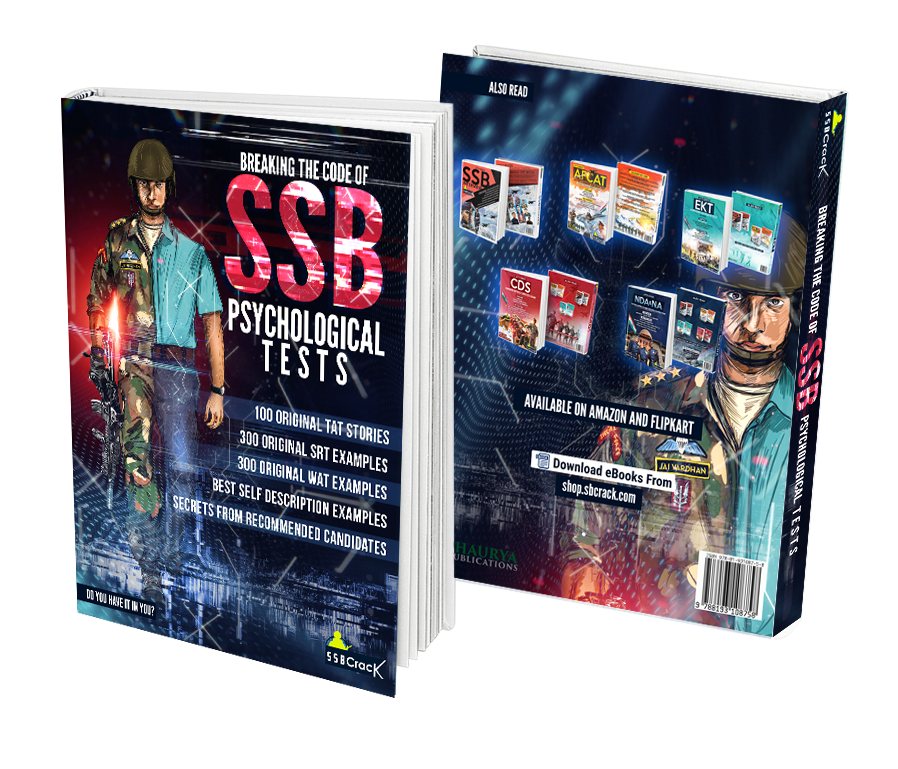 1-After making you comfortable he hit me with the rapid-fire questions.
So Nishant tell me what was your % in 10th, 12th and B.TECH/B.E? What exams did you give after 12th? Which subject you like the most and hate the most and why? Which teacher you like/hate the most and why? How many friends do you have, who is your best friend? What are the qualities that you like in your friends but your friends don't like in you? From whom you go first to seek for help?
PS- Be a good listener – listen carefully and try to answer them in the order in which they have been asked.
2-Nishant you are an engineer, how you can be useful for us?
3-Have you hit anyone at your college?
He made very comfortable before asking me this question. He went through my PIQ and would have read my hobby as GYM, gone through my achievements that were mainly in karate (National/State level).
4- Then he asked me technical questions about airplane engines, airplane flying principle, 5th generation's aircraft…. As I opted for the flying branch.
5- What is nautical mile? The motto of NCC? How is Dornier different from fighter?
6- He asked about my reading habits. He asked me the editor's name of the newspaper I read, and some current events like what is happening between US-IRAN- I deeply explained to him about the US IRAN deal and its impact of India.
7- Asked the equivalent ranks.
8-strength and weakness … (after telling him your weakness, do tell him how are overcoming it)
PS- just BE YOU, keep yourself well updated. Read the editorial sections of the newspaper (preferable THE HINDU).
DAY 3, 4 – GTO
See for GD and lecturette knowledge is the key then only you'll be confident throughout GD and your lecturette. Knowledge can enhance by reading habits. (Editorial sections, watching the news and selective topics of NDTV simple Samachar…)
For outdoor tasks just use the resources wisely, the solution is already in front of your eyes. Stay focused and energetic.
CONFERENCE- there may be questions that you may not be able to answer in your personal Interview so find out there answers before the conference.
Questions they asked me were some from my personal interview, where you place yourself in your group?  Tell the two national issues? What is your alternative path? Tell me your SSB experience for about 1min. ….
Finally if your man (psyche), karma (GTO), Vachna (personal interview). If all three matches – you are recommended. Thank you SSBCrack.
IMPORTANT – Download eBooks for SSB Interview Preparations
Defence Exams and Interview Books: