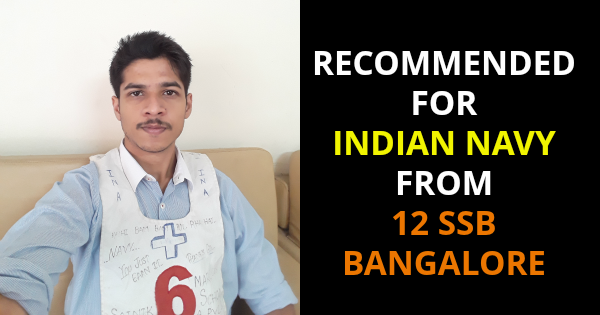 To achieve any goal the first step is always to dream and I dreamt long back to get recommended and serve in the armed forces of the country. I am Prateek Khandekar and I come from Ambala Cantt, Haryana. I have been following SSBCrack for quite a while and was highly motivated by the recommended candidates who were an epitome of determination. I was conferenced out from NSB Coimbatore, 24 SSB Bangalore and 11 SSB Allahabad. But I finally managed to get recommended from 12 SSB Bangalore in the 4th attempt for SSC (observer) course to join the Indian navy.  And hence I get this opportunity to share my experience and journey with all the aspirants. It is true that we all have OLQs, it's just that we don't display them in an explicit manner. We just need to realise that the accessing officers are way too much experience and we can't make a fool of them. They are looking for normal people who are honest and bold.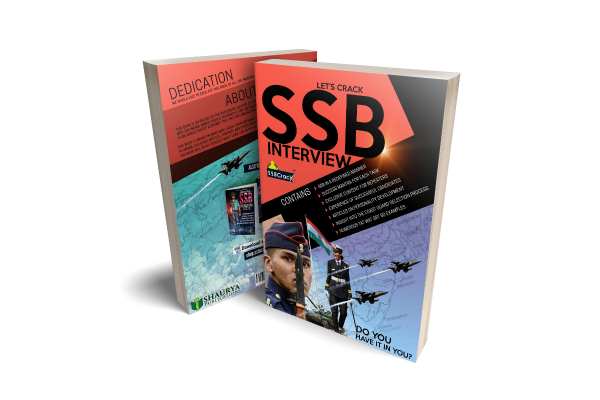 My psych test went completely fine according to me,  I did 56 SRTs, all
TAT
s and
WAT
s. I gave my responses without giving it a second thought.
The interview was very short and it lasted for less than 25 mins. IO gave many calculation problems and I answered all of them almost instantly.
IO: You are quite fast, I wonder why you were not recommended in the past 3 attempts.
Me: sir I think it was the GTO where I lagged in.
IO: Be careful with the command walk,  it shakes a lot.
(We both chuckled)
IO: What are you doing currently?
Me: Sir, I am preparing for Civil services examination
IO: that's quite a comfortable job once you are through, why do you want to join armed forces then?
Me: Sir, they don't get to kill the militants that often ( I smiled thereafter)
IO: so you like swimming.  Which stroke do you prefer?
Me: Sir, I am the fastest in freestyle yet I like butterfly the most.
IO: In which stroke do the hands don't come off the water?
Me: Breaststroke sir.
IO: I won't be wasting more time. I am done. Is there anything you want to tell me?
Me: yes sir, while coming to Bangalore,  I wrote a poem for the army personnel. If you permit,  I would like to show it to you.
IO: come show me.
(After reading)
IO: You should get it fair and published. Good luck with the conference.
View this post on Instagram
The GTO went good average. I spoke only once in both the GDs for about 30-45 seconds each. GPE was well planned, gave a fair number of ideas in PGT and HGT. GOR was quite amazing and I enjoyed a lot, I motivated my team till we crossed the finishing line. My lecturette was quite good and I spoke on the topic " Foreign aid". I did 10 individual obstacles but the command task was average,  so I didn't expect a recommendation.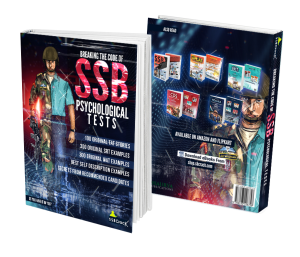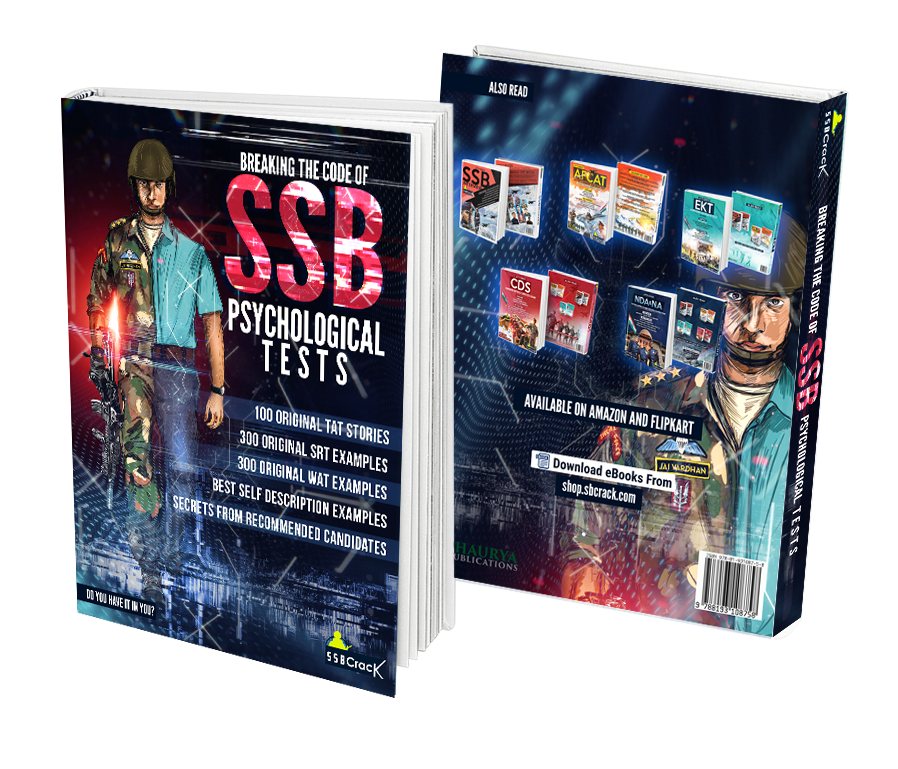 The waiting time for my conference was less than 2 minutes and it lasted for about a minute or so with 2-3 basic questions. Finally, my chest number was announced and there I was, standing with a plus sign on my chest, amongst the ones crossing the biggest barrier in the pursuit of becoming officers. I dedicated this achievement to my family and friends who were always great support,  also I thanked Col Sagar Patwardhan, SM for his pivotal role in training me.
Lastly, what I personally inducted in my life was one trick. If you imagine yourself to be officers beforehand and do all the daily tasks in your life in a way they do, it will certainly help in developing a personality what defence desires in a person. Even if you fail, you will at least improve to develop a pleasing attitude and that is gentlemen the essence of life – improvement. Don't depend on fate as fate is forged by efforts. Give your best, be confident and natural and you shall be through.
Good luck and Jai Hind.
IMPORTANT – Download eBooks for SSB Interview Preparations
Defence Exams and Interview Books: