In an interesting turn of events at SSB, 5 friends made it together to attend the SSB interview. The interesting part was, these 5 friends are from same school, college and even the same branch in Meerut Institute of Engineering and Technology. This group of friends got screened in for the Indian Navy UES entry at 12 SSB Bangalore and joined the same SSB group. Speaking to SSBCrack one of the friends Tarun shared his experience. He said," it was a great experience for us, we are together since long and even getting the experience of SSB interview together was something we never imagined."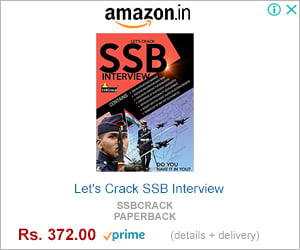 I'm from a Non-Defence Background. As I got call letter for SSB. I searched on the internet and found this amazing book " Lets Crack SSB Interview"
This book was a gem for me. I got to know every minute details about all the procedure and task that happens during SSB. I remember me and my friend used to read Let's Crack SSB at night and prepare for the next day Task. I have followed each tips being provided in the book and got screened in.
All the task and test are thoroughly explained in this book with what to do and what not to do content, this helps a lot to prepare.
Also, we had an amazing moment because I and my Four friends all were screened in and we are from the same school, same college, same Branch and then in SSB in Same Group. So now I'm gonna tell you the 5-day procedure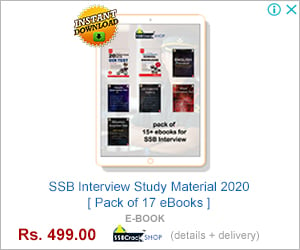 Day 1: First day we had Two OIR test first and then PPDT. After 1 hour the result has been out and 30 candidates screen in out of 110.
Day 2: The Day 2 start Stage 2 of SSB. We had SRT, TAT, WAT, and Self Description Test. Also, some candidate had been called for their Personal Interview.
Day 3: The day 3 starts with GTO 1 that consists of Military Planning Task, Two Group Discussion, Individual Obstacle, Full Group Task, Lecturette and Half Group Task. And Personal Interview of Remain Candidate.
Day 4: The Day 4 was a short day for us, we had Command Task and Final Group Task that day Also the personal interview of left candidate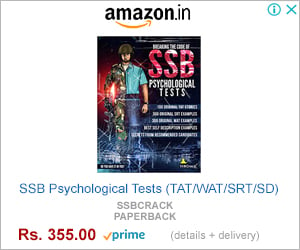 Day 5: The final day after the closing briefing by Deputy Presidente had started with our Conference Day. There were 10-12 Officers sitting in semi-circle Along with President and Deputy President of 12 SSB Banglore.
After 1 hour The result has been out.
So I would say each and everyone for once should go through SSB it just not only tested you on different physical and mental parameter but you also get to know yourself more. It boosts your confidence and gives you a lifetime experience. Best Of Luck For Future Aspirant.