Hello everyone, my name is Nitin, I got recommended in my 10th and the last attempt from SSB Kapurthala via CDS entry on 10/oct/2019 and I am sharing my experience and strategies to help all folks out there which are striving hard and are determined to become army officers. DAY 1/ SCREENING: We were called one day earlier in the evening at Kapurthala on that day only documentation was done.
The next day began with the screening process. OIR was a bit harder as compared to other centers, 2 sets were there and both were updated one, SSBCRACK OIR ebooks, RS Aggarwal will be very helpful to prepare.
PPDT. A very blur picture of an old man wearing a coat background was not clear at all. Only 29 were screened in out of 95 who reported on the first day.
DAY 2/ PHYSIOLOGY: Practicing TAT, WAT, SRT at home with a timer will improve your response and you will be confident and comfortable while giving your physiology test.
I prepared my SD in advance so overall physiology was quite easy to me as some pics in TAT were repetitive.

DAY 3-4/GTO: First GD topic was which ongoing issue has the potential to turn into a worldwide war
USA-Iran
Abrogation of Article 370
Hongkong crises
Youth are very stressed nowadays, which could help them to overcome it Technology, professional mentoring, religious practices
In GD, some people make the mistake by being dominant or either not speaking at all. Try to make a balance, speak in a clear and confident voice. Reading newspapers will help you for sure.
• In GPE be attentive, as even a second of distraction will lead to a big loophole in your final plot. Be cooperative with your group. I gave the conclusion after the GPE and it went well
• For PGT, HGT, FGTand other tasks just listen to the briefing of instructions clearly and be cool, calm and confident. By seeing the structure carefully you will be able to draw a solution.
• Command task was a bit difficult as GTO sir made my subordinate to go back and asked me to solved alone handling all the helping material alone, by analyzing the structure and using my helping material I was able to complete the task on time.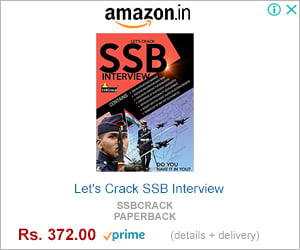 DAY 3/Interview( on the same day in GTO dress ): Interview sir started with the rapid-fire and asked a few mathematical conversion questions like converting speed from km\hr to m\sec and direction based question.
As I was from ECE branch I was asked questions regarding radars, radiowaves and microwaves were also asked.
Most of the question were from PIQ only. I would advise that you know yourself in detail, carefully fill the PIQ form as it plays a very crucial role and be attentive to the question asked by the interviewer. Try to be brief, clear and confident while giving your response. Prepare for the basic technical question if you are going for technical entry and know about the arm you have applied for in detail like army, navy or airforce. 
 Know about your strength, weakness, what you have done to improve them, sports you play, your role in your family, about your friend, teachers and spare time activities.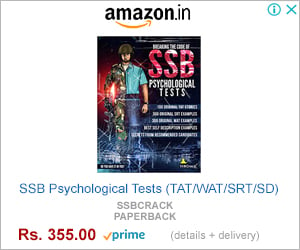 DAY 5/ Conference: I was made to sit for 10 minutes outside the conference and inside the conference, I was asked that if I am very satisfied in my corporate life why I want to join the defense force. Also to rate my performance and then I was asked to leave.
When the results were announced I was the only one who was recommended from 29 candidates, I called my parents and my mentor Brig Dixit to tell them the good news and I also want to thank SSBCrack as it well repeaters like me by providing the success stories which fill me with energy and enthusiasm.