I wasn't sure I should be writing about my experiences on a public blog but whenever I read about the experiences of various aspirants on SSBCRACK one part of my heart says that I should. So at last after finishing 2.5 yrs of my service I decided that I should share my experiences hoping that it might motivate my brothers out there. It all started way back in 2009 after I finished my class 12 and after seven years I could finally make in services in 2016. I wanted to be a fighter pilot but too much of studies in class XII resulted in my poor eyesight and I had to use spectacles with an initial power of -1.0. Dreams were shattered but still, hope of joining armed forces was alive deep inside me.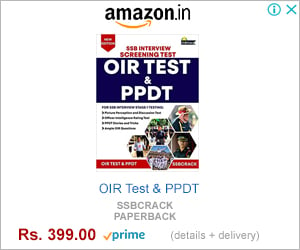 First Attempt Navy TES Conference Out: This was right after class XII in 2009 with just a view to roam Banglore and have fun. Purchased a book on the way to Board to read something about SSB and to get in screened in. Couldn't clear the SSB due to lack of preparation and got conferenced out.
Second Attempt Navy TES Conference Out: A fresh attempt with a Repeaters Tag (The group had people ranging from 4-7 attempts and I was just at One) and some preparation by doing self-study, reading books and meeting officers from Armed Forces. This time was better than the last time but still got conference out. No correction to mistakes done at previous SSB and no revision which was purely a mistake on my end.
Third Attempt AFCAT Conference Out: After reaching the final year of engineering and having being placed in two companies I thought of making one more attempt. This time the preparation was thorough and a lot of efforts were put in for physicals as well. Lots and lots of revision and focus of current affairs but still for Conferenced out. The results were shattering so took Coaching at Cavalier academy in Banglore before my next attempt.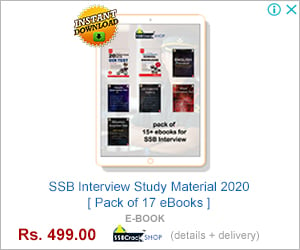 Fourth Attempt AFCAT Conference Out: The preparation was hard again this time. More practice was done on various SSB groups available on Facebook. Like every repeaters tell I was also called by 04 people in command task in a group of 09 people which is a very good sign of recommendation. Plus my conference was long and was asked some many questions which I couldn't reply in Interview. I was hoping to make through but the whole group got washed out.
I started taking SSB seriously and spending more time on preparations by meeting random recommended people on Facebook. Anybody who gets recommended and writes his blog on SSBCRACK, I used to personally search them on FB and get their opinion. In all this searches I found Anoop Shukla. You can read his blog at https://www.ssbcrack.com/2013/09/recommended-from-2-afsb-mysore.html. I met him personally at Hyderabad and once again started my preparation under his guidance. We used to meet on regular basis for a brief talk on SSBs.
Fifth Attempt and Sixth Attempt CDS IMA Screened Out: With much difficulty I could clear CDS as in the first attempt I had failed. I had gone for two SSBs at Banglore and got Screened Out. To my surprise this was the last thing I had ever expected in this journey. I think I had prepared a little too much on these attempts. Also I was so confident to get screened in that I had not booked my tickets if I get screened out.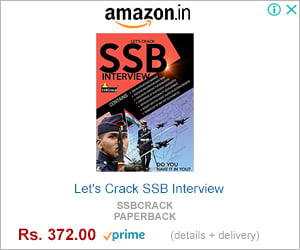 Seventh Attempt CDS IMA Recommended: I had got Allahabad as the Center this time. The board was famous at that time as rejection board. I prepared hard and gave my best. I used to daily speak to Anoop and discuss my strategy for the next day. I was in a group with 7 people from Haryana out of 10. My conference was as long as 35 minutes as I could just do 29 SRTs and I was asked one SRT by the President Maj Gen Bakshi with lot of stress level in it. The result was good and I was recommended. I had tears in my eyes when the results were announced my Maj Arti. I couldn't believe this. Being called on the dias in front of the whole group is the best feeling I ever had. But I never thought there is another battle going to start. I was declared Medically Unfit at MH Allahabad for which I appeared till R&R but I was unlucky and couldn't be declared be fit and missed the attempt.
Eight Attempt AFCAT Recommended. I again made one attempt knowing that the medical issue I was having is not curable and I might be medically unfit again still I went again. This is time you realise that getting into forces is the only thing you want :D. This attempt is also special as you always have a doubt in your head whether first recommendation was by fluke or not. Even though I got myself injured while doing the Individual obstacles and could clear only nine altogether. I was immediately sent to SMC and they told that I have to for a surgery but I requested the medical assistant I have to just clear Final Group Task so I requested to go back. I cleared the FGT and was immediately operated and got six stitches in my hand.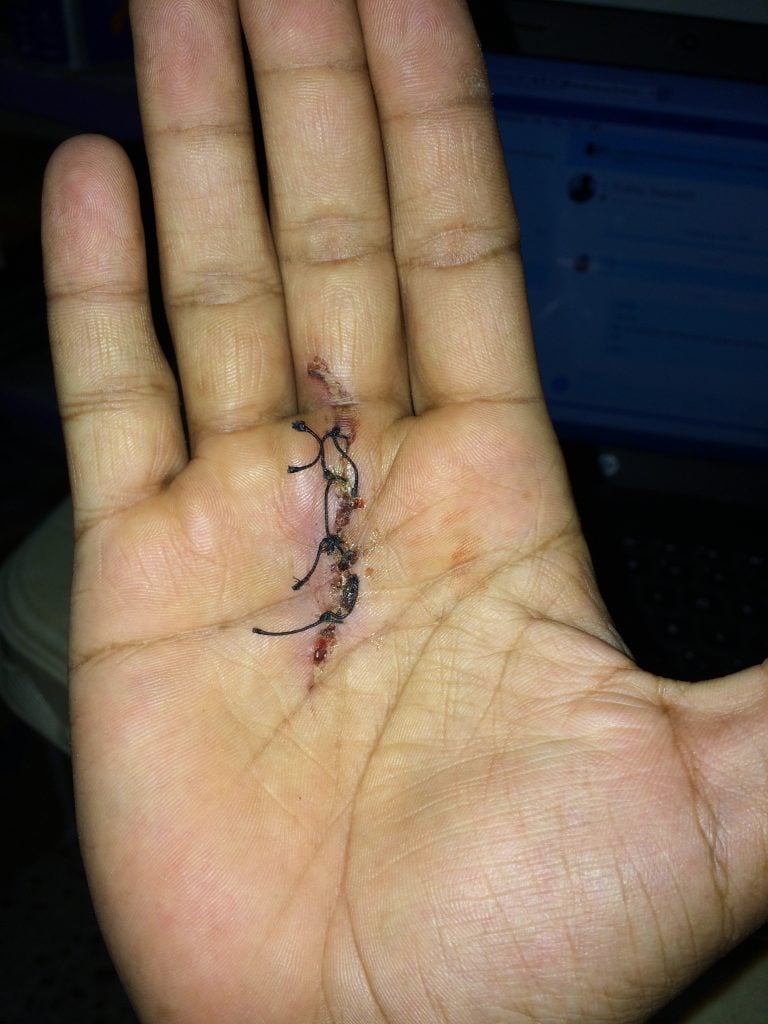 During my Conference the IO asked about my injury for which I told is just a minor cut although he was aware that I have been operated on this. I got recommended and after this met my IO in the corridors who smiled at me and told ,"I am sure you can fill up all the forms". Again during medicals I was declared unfit but this time for some other reason for which I was fit in the last time.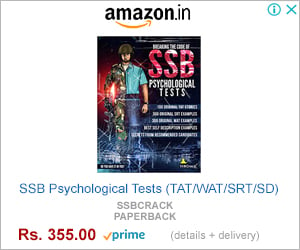 Ninth Attempt CDS OTA Recommended . This was the most confident one. After having a tag of two recommendations I was sure I will get recommended but I never stopped my preparations. I revised all my notes and wrote my SD Blank stories almost five times so that I am through with them. I couldn't finish the Command Task fully and I took the help of my subordinates in a polite manner to clear it. I was recommended again and this time medically fit to. I got selected in the merit list with AIR 87 and joined the prestigious OTA Chennai.
I had left my job and was sitting idle at home so I appeared for one more AFSB at Mysore.
Tenth Attempt AFCAT Recommended. Again I revised all my notes and checked the recent SSB activities at SSBCRACK. I prepared hard and gave this final attempt. This time I also wanted to enjoy because I knew this might be the last time I am attending SSB. I enjoyed that charm of being a three time Recommended candidate. While doing my Individual obstacles I didn't do Balancing beam on which I was injured earlier and had stitches. I did 09 obstacles and with almost 30 secs remaining I went back. The GTO called me again and asked my to do the remaining obstacles for which I politely refused and explained the reasons, that I am just Waiting for my OTA merit list. He still insisted and gave me extra two mins to do it slowly and I stood by to my decision and refused to do it. I was sure the GTO won't be clearing me. The conference was planned on the next day and in it I was just asked How was my stay and that confirmed that I won't be selected. Even when my chest number was called I didn't stand in the first go only when it was repeated I got up.
I was declared medically fit and could make into the merit list. And that's how I joined the services
Few Tips for Aspirants
People say there is nothing much to prepare before SSB which is wrong. You can practise WAT,SRT, SD, Blank Story, IO questions, Lecturette, GD and GPE. All you need to do it to keep a separate note
Take a print out of Wiki pages of all the three services and know throughly about them, that's how you impress the IO.
Read war related books and other study material to make yourself feel like an officer.
GK is must, do read online newspapers and remember the news.
Practice IO questions given on the SSBCRACK. Write down the answers so that every time you give the same answer instead of changing it.
Know your PIQ thoroughly and keep a copy with you.
Dedicate yourself to the Defence services to know more about them, their lifestyle and imbibe what you read about them on web. You have to impress IO with your knowledge.
Listen to the instructions given to you carefully and follow them. Like GD doesn't ask for a conclusion but so many people in the group will start saying let's conclude it.