"I am Ritika, a B.Tech in Electronics and Communication Engineering. I am a previous three times recommended candidate and an ardent bibliophile. I wish to contribute my knowledge to the aspirants regarding the process through the experiences that I've gained in this journey so far. Personal Interview is touted to be one of the trickiest parts of the SSB interview. True that. It also supposedly carries the maximum weightage amongst all the techniques. True that, too. And if such is the considerations then it becomes colossally important to ace the same. Having an adequate experience of appearing in the interview and subsequently getting recommended a couple of times, I have some important pointers to share with the aspirants.
DO NOT GO WITH THE FLOW – They say, 'GO WITH THE FLOW', but this might just not apply to the interview part of the testing. Do not come into a confession mode and unknowingly slip irrelevant details to the IO (Interviewing Officer). This would only welcome cross-questions and could raise suspicions in him. Instead, stick to your humility and answer in a lucid manner. Even if you mistakenly revealed your weakness, make sure you simultaneously tell him your efforts to overcome it. Getting over-personal and over-friendly with the IO is not your job. Clearly, demarcate the information you want to pass on to him by staying extra attentive during the whole course of the interview. Be honest but a tad bit of diplomacy never harmed anyone.
MAKE PIQ YOUR BIBLE – You can undoubtedly rely on your PIQ (Personal Information Questionnaire) for cracking the interview with a good score. Each and every word written on the PIQ should be to the best of your knowledge and concern. Let's break it further, for instance; if my hobby is to read novels then I should be thorough with each and every aspect of it. When did I start doing it, favourite novels and authors, gist of a few known novels, my learning out of them, currently reading which novel and likewise. Such related questions could be asked from your hobbies and interests so go ardently prepared. The same set of questions could be asked from the sports and extra-curricular activities that you've mentioned. Furthermore, refrain from putting any impertinent information in the PIQ which can put you in troubled waters with regard to extra questions. Practice filling the PIQ at home a few times, pluck out probable questions out of it and thoroughly practise them. See, you won half the battle there itself.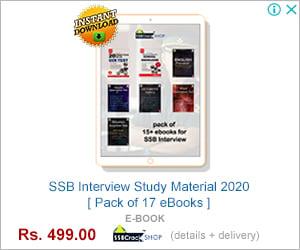 BODY LANGUAGE WILL TAKE YOU PLACES – The first thing marked and noted by the IO is your demeanour and conduct. Both the attributes get clearly revealed by your body language. Sit with your spine straight, a very stable eye contact and a steady pitch modulation. Take adequate pauses, have a slight smile on the face and take all the uncomfortable and dicey questions in your stride. Do not necessarily blink too much; the objects placed in the room should not grab your attention and do not become slouchy on the chair after a while. Also, do not unnecessarily get over excited on easy questions and similarly do not lower your voice or look panic during dicey questions. Maintain the same level of voice tone throughout. Adhering to the above pointers will definitely increase your focus and you would be able to answer better.
Download: SSB Interview eBook Pack
DO NOT READ EVERYTHING UNDER THE SUN – It's good to go prepared but it's foolish to go ultra-prepared and end up remembering nothing. Read the news and facts which will be important for you from the SSB points of view. Under this you've to be thorough with latest national and international happenings, latest defence acquisitions, sound knowledge about the service you're about to join, your graduation subject and the areas you've mentioned in your PIQ. I've come across my mates who read the entire History, Geography and Polity of the country and end up mixing the facts and the knowledge. Doing this is completely superfluous. Only read what concerns the country today and in the long run. Speak in the interview with facts and figures. Quote lines of the recent magazine that you read or the name of any of your source. This surely will create a good impression as your preparation will speak for yourself.
KNOW YOURSELF – 'He who knows others is wise, he who knows himself is enlightened'. – Lao Tzu.
Start introspecting your past activities, important decisions that you took in life, why you took them, what makes you happy, what do your friends like the most in you, what is the one thing you're regretful of, your strengths, weaknesses and many more basic questions. The last two paragraphs of your SD (Self-Description) will also come handy here. You can use those two to frame your answers. The headings are, 'What kind of a person you are'? and 'What kind of a person you want to become'?. Linking your SD with your interview will automatically corroborate your personality.
Here the catch is to remember the incidents associated with each of the questions. For instance, if you mentioned 'being cooperative' as your strength, then you might encounter a question as to quote an example where you showed cooperation with your friends? If you know yourself well, then there would be a spontaneous answer. The ball will be in your court.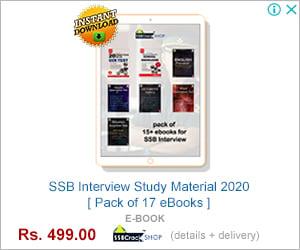 BE OPINIONATED- Many aspirants would agree with me that the IO is more interested in knowing your opinions on the news rather than the features of the news. To hold this area, read editorials of all the leading national newspapers. Aspirants can download, 'Opeddiction' mobile app which posts editorials of leading national dailies. You have to also make sure to not put apolitical viewpoints in front of the IO and likewise do not flatter the current government to a great extent. Speak your mind and put factual points forward. Be optimistic in presenting your opinions and show your faith in the policies.
Thus with the above pointers, I believe I have covered all the paramount things related to the Personal Interview. Rest, be confident and logical.
All the best to you for your endeavours!