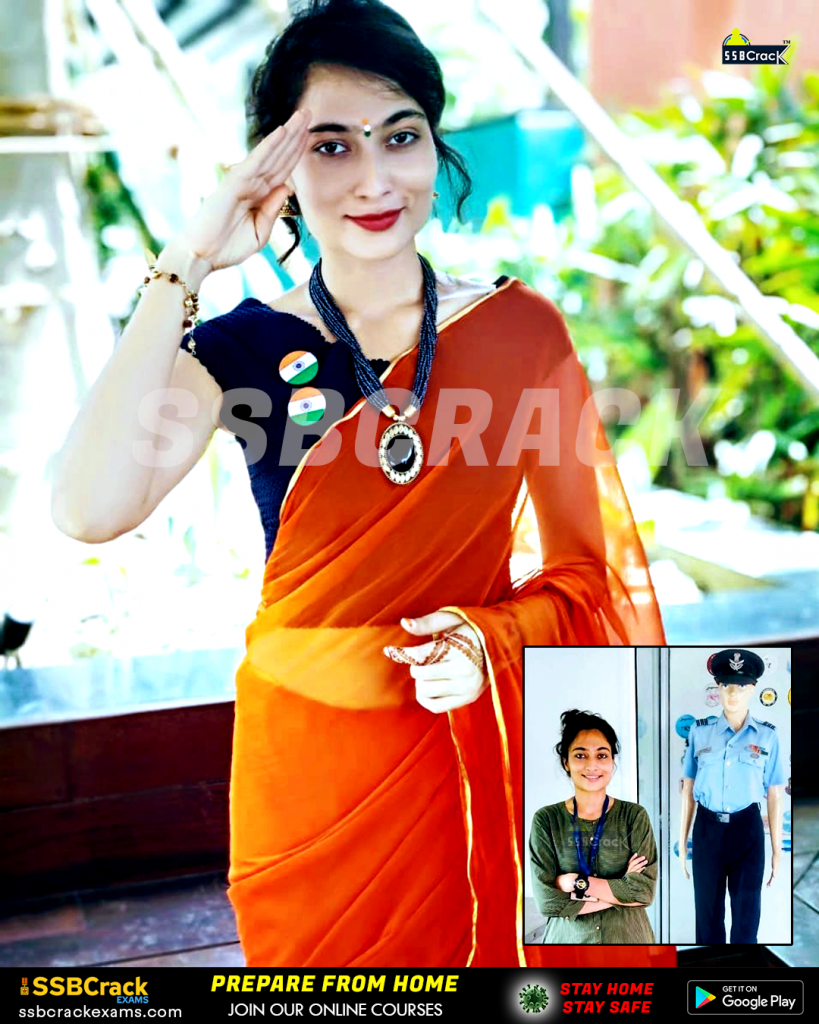 "When a girl protects the country , she doesn't needs any protector !". Hello Everyone! This is Sagarika Singh hailing from Prayagraj , presently working as Azure Cloud Engineer and got recently recommended from 4 AFSB Varanasi , making the attempt even more special as it was my LAST attempt amidst the global pandemic! When the word LAST strikes, you naturally view the whole event with a different angle and the subsequent emotions aren't the same, trust me!
My biggest lesson from my last attempt is to train your mind to take every attempt as last one not only to give your best and avoid any small chance of carelessness but also to enjoy the process as whole .Till date you would have read numerous stories about recommendation through SSBCrack, but in mine I will not focus only upon what I did, but also what I DID NOT.
Rather than starting from day of screening, I would like to take you all even one step behind, which is entrance examination . It's normal human tendency to just pass the exam, that's not correct approach I believe, rather give efforts to TOP it. Sounds weird since we find it simpler to accept the excuse that topping examination takes a lot of sweat and dedication. Honesty , It does, but what comes easy never stays. Remember that! If you will score good in written , it will enhance your chances to get merit in , since merit out is most common phenomena of SSB. Even if you will give your heart and soul to recommendation, but poor written score will always keep the clock of doubt in your mind going over merit in.
Now coming to screening, it's very simple rule. As you are supposed to stand out of crowd that had reported, take every single things very seriously , every means every. OIR, PPDT story, Narration to count few. Ask a simple question to your self, you are part of crowd till then, nobody knows you, none of the assessors, the only point for you to hit is to make your presence feel by giving superb narration of your story, then involving into constructive group discussion and making good score out of OIR. I would rate narration and GD more from my experience since the one minute allotted to you is actually the golden impact time to hit the chord right and you need not to be a great orator for that, not at all! But expressive :- YES! What you would say should have right pitch, impact and your subtle interest in your own content and story . How could you convince others to trust your imagination, if you yourself can't ?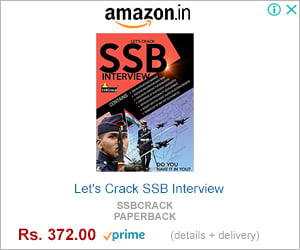 For psyche , I gave few instructions to myself.
1.Please do not always assume that a specific gender is victim. Struggle stories aren't gender specific, boys and girls suffer equally and raise equally . It's required out of you to treat all on fair ground as an officer. Keep your horizon wide since your protagonist in story speaks volumes about you only.
2.It's true that pain matures you, but that doesn't mean every picture will have PROBLEM and solution, life is about enjoyment as well, so keep that thing in mind and try giving stories that celebrate life too. After all , we all are human beings and feeling content is what we want.
3.For WAT, it's not necessary that the word should come in sentence . They want to know where your mind goes when you see that word.
4.For SDT, my dreams and aspirations were very practical , I didn't write that I want to go to space holding an electrical engineering degree!
Coming to GTO, see always try to analyse beforehand what the process wants out of you? When you will get answer to this question, your performance will get streamlined. I had a conversation with one of gentleman , he said that he is seeing out gym for GTO! Really ? How come your GTO Task has anything to do with your gym regime? Your gym would give enough strength to your biceps to hold plank well, but where to place it needs training of your mind not arms! So, try to understand the need and feed it. GTO checks you as team player, solution provider, analytical thinker and logical person . And the PGT/Command task specifically wherein a lot of people complain falling sort of ideas , they are as basic as see-saw, not letting plank go down , adjusting every space and gap and here you go ! I never accepted that I don't have any idea left, I kept on changing angles, tied /untied rope but made sure materials are being utilised and completed PGT, HGT, FGT with group and then command task on basis of self decisions ! It's plain simple science of angles, force , fulcrum etc .For Lecturette ,my basics were very clear :- Resonate with your audience, make eye contact with your teammates, speak as if you are talking to them and speak clear and tend to complete your sentences before jumping to next.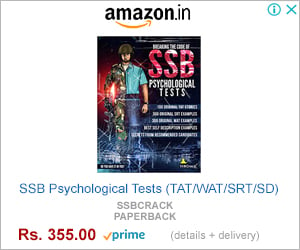 To cover Interview, as like all , I also had my story. Here, my suggestion is interview yourself, go for self talk, ask/answer facts about you . You need to have answers for every question that makes you different from rest and YES, Everyone is unique, so don't say your case is normal, it is NOT. For me, I always have attended Air Force SSBs. So my PIQ raised eyebrow there only and above that I was already merit out .IO and GTO asked the same question I was expecting why only IAF? My answer was "since I am Navy brat and grand daughter to Army personnel, knew in and out of both of it . I wanted to go for unexplored territory". If you have convincing answer – fair enough but don't say I like the uniform of IAF most, we honour the service more than anything. Another speciality of my case was single child under single parenting. Life pulls you down sometimes, but that what makes you strong too. Accept your truth whole heartedly , wear it as pride. When interviewer asked why you want to go for forces, I told him why actually ? " Being single child I was always under my mom's radar for security, she constantly kept an eye for protection, scared but when a girl protects the country , she doesn't needs any protector! I want to be one of those girls!" .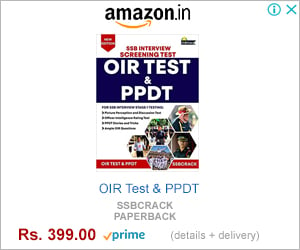 Out of 4 SSBs, two recommendations, 2 conferenced out managing it with job, mother and other professional and personal responsibilities opened a great deal of questions for me. But all through I kept very calm and composed mindset ! Who does gets this golden chance to be interviewed by such fine gentlemen? Imagine you are point of discussion for an hour or so in the busy life where no one is free enough to give a single minute! So, enjoy the process, feel relaxed , Keep smart posture, take interest , Do not lie! You are respected more for accepting your non awareness rather than giving false answers. This point is especially for GK related questions. Do not give near about answers and if you do, tell that your aren't sure.
So here we came to end of my story! Hope those reading will pen down their own someday!
Carpe diem!